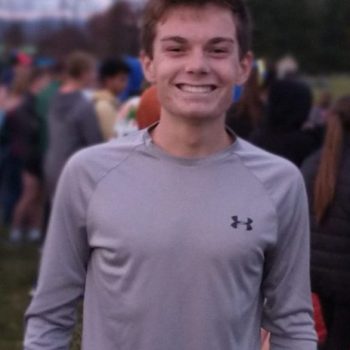 By Brian Hoffman
The Class 4, 5 and 6 state cross country championships will be held at the Oatlands Plantation, just outside of Leesburg, VA, this Saturday and Salem senior Walker Peterson will be included. Walker will be running the boys' Class 4 state race after qualifying at the Region 4D meet in Blacksburg last week.
The Salem boys' and girls' teams competed at Blacksburg High School, with the top three teams advancing to the state meet. In the boys' race the host Blacksburg boys were first followed by Western Albemarle and Jefferson Forest, all qualifying for state. Louisa County was fourth and Salem was fifth.
The individual region winner was Conner Rutherford of Blacksburg, who ran a time of 15:39. Peterson was 20th with a time of 17:53 to qualify for the state. Other Spartans who scored included Zane Easter in 23rd, Carson Tucker in 26th, Alex Helems in 34th and Rick Rawlins in 35th place. There were 80 boys in the race.
Blacksburg also won the girls' region championship with Western Albemarle and Jefferson Forest qualifying for the state meet. Salem was fifth again behind Louisa County.
Zoie Lamanna of Jefferson Forest was the individual winner with a time of 18:33. Salem's first over the line was junior Brooke Bowers in 26th place at 22:39. Also scoring for Salem were Elizabeth Bocock in 31st, Callie Conner in 33rd, Ryan Long in 35th and Lyndsye Rothkopf in 39th among 60 girls.
This week's state meet will begin with the Class 6 races at 10:30 am, followed by Class 5 and Class 4. Peterson's race is slated to begin at 1 pm.