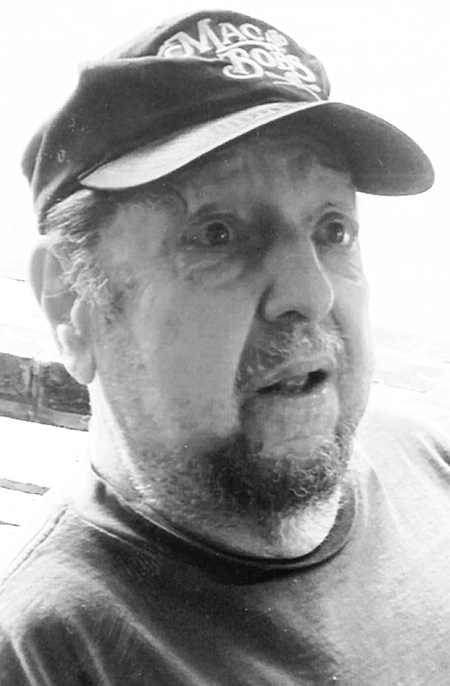 Jerry D. Seidman "UhUh Weewee," 78 of Salem, went home to be with the Lord on Thursday, March 23, 2023, from his home.
He was born on November 11, 1944, in Washington, DC, to the late Bernie and Frances L. Dawson Seidman. In addition to his parents, he was preceded in death by his stepfather, Lester Simmons.
If you knew Jerry very well at all then it is no surprise of his very creative imagination and was known to tell a few tall tales from time to time. His grandchildren were always in amazement, as small children, as to how his "magic pockets" could instantly produce the tasty oatmeal pie treat they would find as he allowed them to search. If you were ever in conversation with Jerry, he may have mentioned some of the many adventurous experiences that he was courageously involved in. A few to mention would be a time he wrestled an alligator, or the time he came into a boxing match with a Kangaroo, or he may have even shared regarding the period of time that he was involved with "Mafia shenanigans." When he wasn't on some dangerous mission, or interacting with some dangerous animal, you may have found him having a joyful ride on his motorcycle, working on some hot rod, or simply sitting on the carport with his 4-legged friend relaxing. When at home, he was always aware of his surroundings; always being a lookout for his neighbors as the sole member of the "Neighborhood Community Watch." He was also a proud monetary supporter of law enforcement, and at times, they would even call on him on the side of the road to summon a little money. 
Before retirement, Jerry faithfully worked for 27 years as a High Voltage Technician with the GSA – Federal Poff Building, in Roanoke. He then became employed for another 10 years with the County of Roanoke before finally retiring to enjoy his adventures.
Family remaining to cherish his memory includes his loving wife of 60 years, Penny Seidman; daughters, Laurie Terry (Tony) and Joann Garland (Marty); grandchildren, Nikki Stanley (Mike), Tracy Terry (AVAILABLE!), Amber Conner (Matt), and Abby Garland (Brad); great-grandchildren, Emma, Ryleigh, Jake, Addie Belle, Makaela, and Owen; sister, Linda White (Al (aka) "Unk"); niece, Heather Lewis (Brian); nephew, Brian White (Rachel); and many great-nieces and nephews.
In honoring Jerry's wishes, all services will be private. Please consider donating to Good Samaritan Hospice of Roanoke, in Jerry's memory.
Online condolences may be expressed to the Seidman family by visiting www.johnmoakey.com