By Brian Hoffman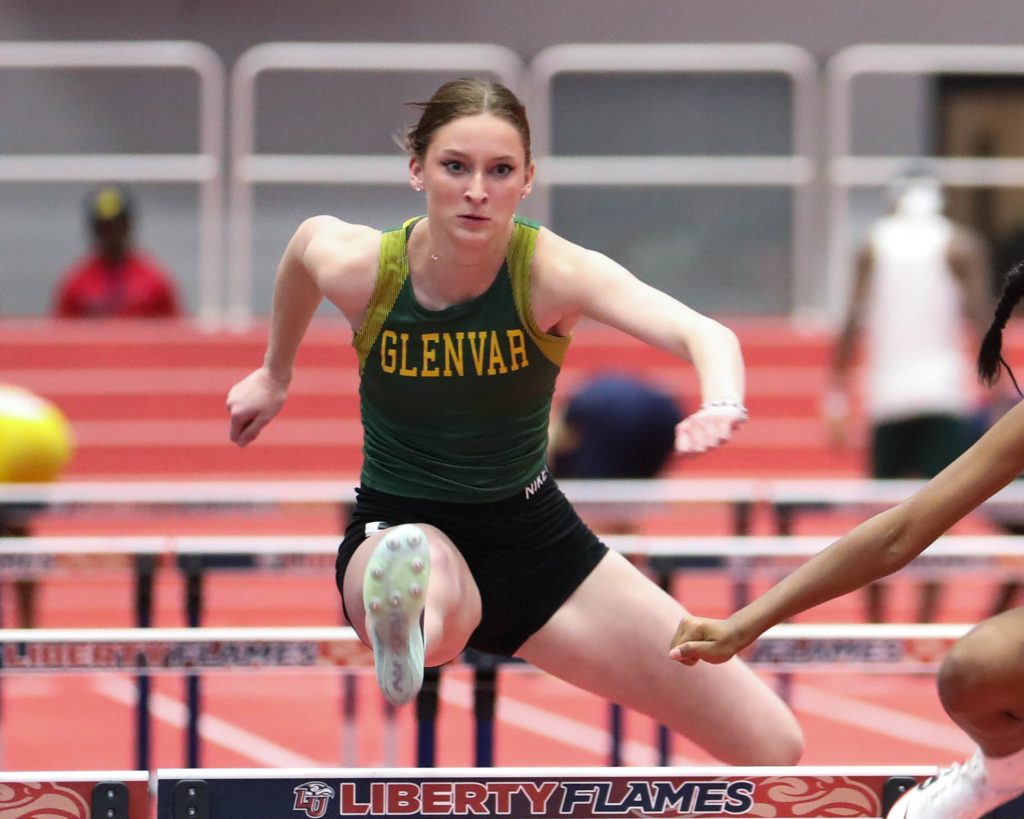 Both the Salem and Glenvar indoor track teams were among 76 schools competing in a meet at Liberty University in Lynchburg last Saturday. Schools ranged from Class 1 to Class 6 at the LU indoor facility.
Salem had 13 girls compete and there were 12 season best performances in four different events. Arianna Simon and Genelle Balthazar both met the regional standard in the 300 meter run.
"This was only our second meet this season and team members are showing improvement," said Salem girls' coach Tom Roth.
The boys had 21 athletes compete. Meeting region standards were Dominic Wright in the 300 and the triple jump, Mitchel Taylor in the 500 meter dash and Dontay Davis in the shot put.
For Glenvar, Heath Bowker took second overall in the boys 500 with a time of 1:06.54, beating the school record set by Killian McCroskey in 2018. Heath, Zach Curfiss and Colby Thompson made state qualifying times in the 300 and 500 and are a part of the 4X400 that placed fifth overall with a state qualifying time.
Caeden Bowker qualified for states in the 1,600 and was also a part of the fifth place 4×400 team. Thompson hit the mark for states in the High Jump and the Triple Jump along with Heath Bowker in the Triple Jump.
For the girls, Sydney Loder made it to the finals in the 55 hurdles and placed sixth overall with a time of 8.94. She qualified for the state meet in the 55 dash, the 55 hurdles and the 300.
"We're excited to see what this season brings for both the boys and the girls," said coach Bekka Loder. "We're just getting started and they are already working hard and showing they belong in these big meets."
Both the Highlanders and Spartans will run in a high school meet the Roanoke College Kerr-Cregger Fieldhouse this Saturday.