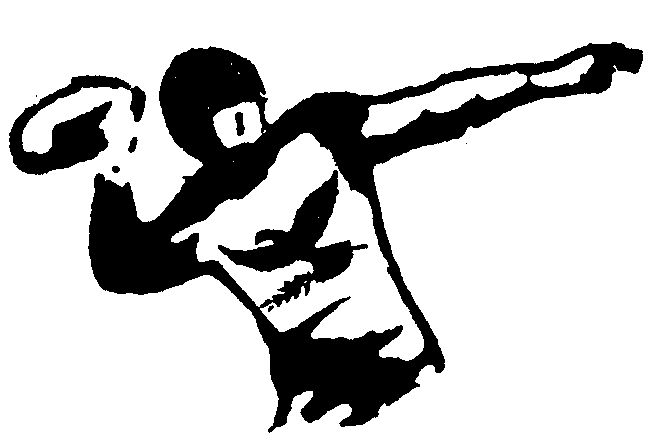 This time, three was just enough for Diane Miller.
Diane, our resident Syracuse fan who faithfully enters the football contest every week, wrote at the bottom of last week's entry, "Dick and I get three misses all the time, maybe that will be a winner someday."
Well, someday is here. Diane missed three again this week, as did several others, but she won the contest on the tie-breaker by one point as Salem and Texas tied for high for the week with 49 points. Her key game was picking the Giants to beat the Packers, which very few contestants did. Her other misses were Floyd over Glenvar and E.C. Glass over Amherst.
For that great week of prognosticating Diane will receive the $50 gift certificate from Mac & Bob's as well as a Blizzard from Dairy Queen in Salem. And, this week Syracuse is back on the contest with a big matchup against NC State. It should be a good one as the Wolfpack is ranked 15th, three spots ahead of the 18th ranked Orange, but the game is in Syracuse. I know who Diane's going to pick.
For our 19th hole question I asked you to guess which NFL quarterback would throw for the most yards last week. Josh Allen led the Bills to a big win over the Steelers by throwing for 424 yards, and he could have had more if the Steelers would have kept it close. And, by the way, he also helped my fantasy team to a nice win.
Several of our contestants picked Allen to have the most yards, but the closest to the 424 total was Joe Rowe of Warrior Drive in Salem who guessed Allen and an even 400 yards. So, Joe gets a free day of golf at the Salem Municipal Course on Academy Street, including a pull cart if he needs one.
For this week's 19th hole question give me your prediction for the Bills game against the Chiefs on Sunday. Give me the winner and the score and the closest to the actual result gets a free day of golf.
–Brian Hoffman