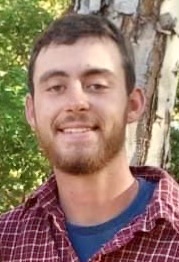 Robert "T. J." Watkins, Jr., of Salem, embarked on his greatest adventure to meet the Lord on Saturday, June 24, 2023, at the age of 33.

He was predeceased by his grandfather, Richard L. Gordon, grandmother, Paula Watkins, and his great-grandparents, Fred and Mildred Doyle, and Ed and Ruth Gordon.

He is survived by his mother and stepfather, Michelle and Greg Bloom; father, Troy Watkins; grandmother, Brenda Robbins; grandfather, Robert Watkins; sisters, Kenzie Watkins and her fiancé, Brian Cuddy, and Kristina (Tyler) Harrison; nieces and nephews, James, Lucas, Luci, Owen, Ava, and Theo. He is also survived by very special aunts, Debbie Fuqua, and Amanda Hughes, along with many other aunts, uncles, cousins, and friends.

Robert was a strong young man with many skills and talents, leaving a void that cannot be filled. His unselfish desire to better things for others, whether surprising his sister with an immaculate flower bed or installing a window in a chicken coop for his mom, was his way of saying "I love you!"

T. J. battled with heroin addiction for many years. With the love and support of his family, he had successfully completed drug rehab, having maintained sobriety for eight months, but the craving that comes from addiction was more than he could overcome. It ended his life much too soon.

Addiction is more than an everyday toil; it is an every-moment struggle. If there is someone in your life battling addiction, reach out to them, be supportive, and encourage them toward rehab before it is too late. If you are struggling with addiction, every breath is a fresh start and the many families who have lost someone to this disease are praying and rooting for you. Do not be afraid or ashamed to ask for help. Know that you can and will make it. It is never too late.  The brevity of weakness can end with a lifetime of loss.

Robert found strength and courage in these words from Scripture. "Be alert and of sober mind. Your enemy, the devil, prowls around like a roaring lion looking for someone to devour." (1 Peter 5:8).