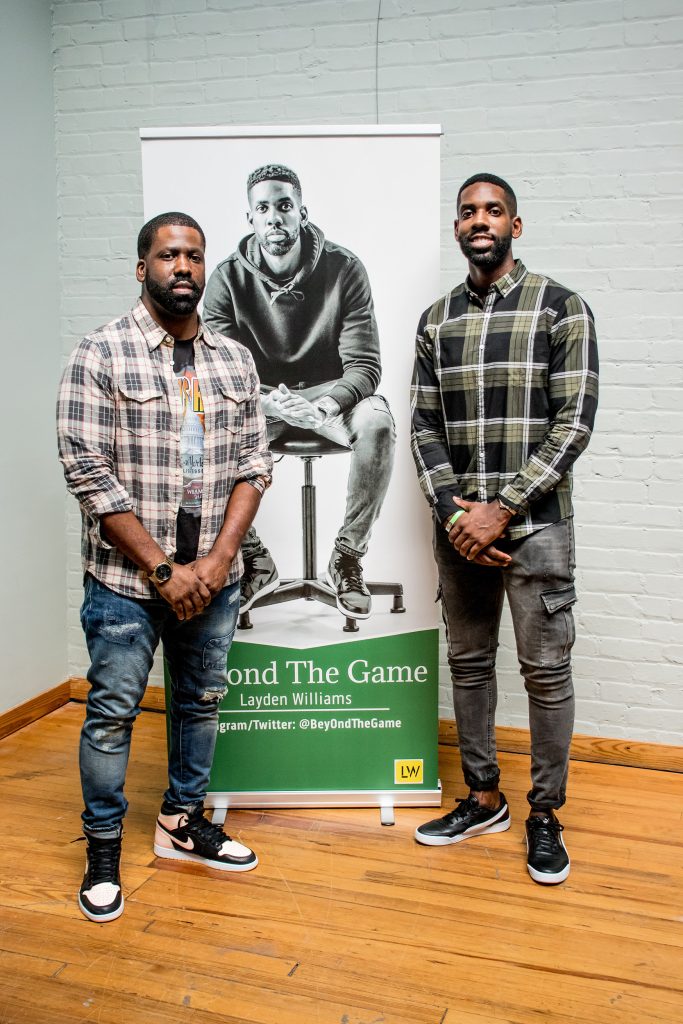 ---
Two former Glenvar standout athletes, brothers Layden and Dereck Williams are sponsoring a Student-Athlete Scholarship for Glenvar High School and are looking for students to apply.
The "Forward Direction Student-Athlete Scholarship" is given to help student-athletes transition from high school to college. It's a joint scholarship offered by Dereck, Glenvar class of 2001, and Layden, who was better known as "Donzell" when he graduated from GHS in 2006.
The scholarship is for $500 and applicants must be a current senior at Glenvar, a current student-athlete and be accepted to an accredited post-secondary institution of higher education.
"College can be a life changing experience that shows you how to interact with people from different walks of life while also learning in an environment that may challenge your beliefs and foundation," said Layden. "Our Forward Direction Scholarship can help with transition to the next phase of your life with a $500 award towards your college education."
To apply students should submit an online written response in 750 words or less to the following. 1)Who is the biggest inspiration in your life, and why? 2)Provide an example of a time you provided inspiration to someone. 3)If given unlimited resources, what would you do to enhance the Glenvar High School student experience?
The respones should be double spaced and submitted to "ForwardDirectionBoard@gmail.com. Application deadline is April 15 and the winner will be notified by email or phone on or around May 15th.
Dereck Williams is now a Hampton University graduate and the owner of Graphic Teas, a graphic t- shirt company based in Virginia Beach. He is currently a graphic designer for an agency based in Virginia Beach.
Layden Williams is a published author, Beyond the Game, and owner of Forward Direction LLC – a one stop shop full service book publishing company. He is currently getting his masters in Sports Management from Columbia University in New York.