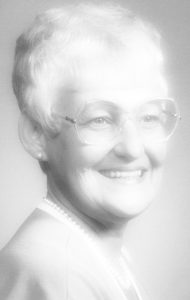 Betty Jane Folks Wirt, 90, of Roanoke, went to be with the Lord on Saturday, April 15, 2023.
She was blessed with wonderful health most of her life. Betty was born on July 23, 1932, in Alleghany County, Virginia. She was preceded in death by her parents, Margaret Marie Cale (Shalosky), and Oral Edward Folks, and a brother, Martin Carle of Roanoke.
Betty was survived by her sister, Roymane Carter of Selma, Virginia; five children: son, Michael A. Wirt; daughters; Judy W. Phillips, Kathy W. Shirley, Beth W. Jones, Karen W. Peck, as well as numerous grandchildren and great-grandchildren; sons-in-law, and many nieces and nephews.
Betty worked for Eye Physicians, Community Hospital, and eventually retired from the Veterans Medical Center in Salem, Virginia. She was an avid bowler with a love for the game. If you couldn't catch Betty at home, rest assured, she was shopping at Wal-Mart.
The family will have a private ceremony on Friday, April 21, 2023, at 11:00 a.m., East Hill Cemetery in Salem.
Online condolences may be offered to the Wirt family by visiting www.johnmoakey.com.