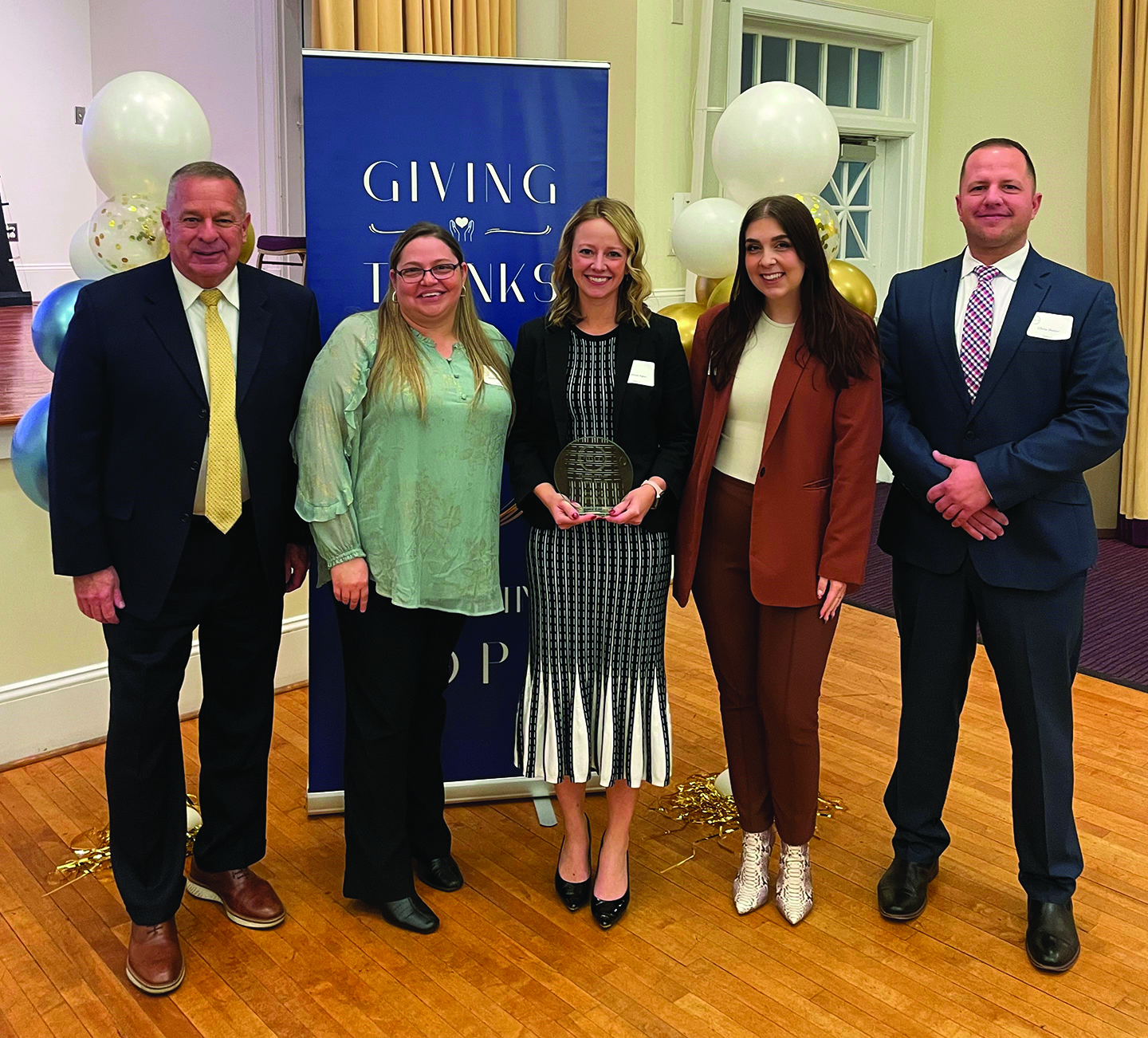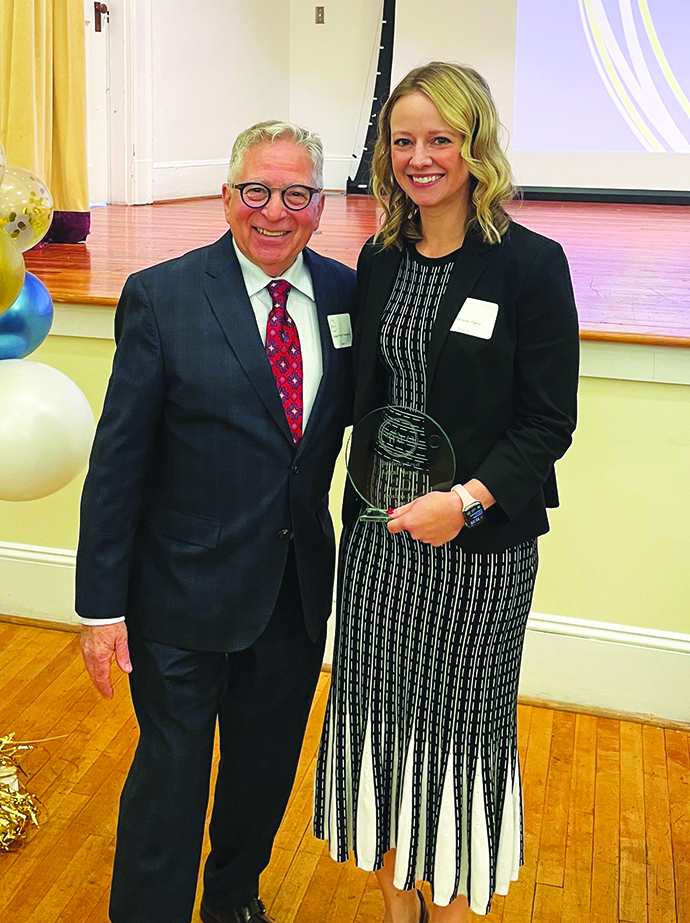 Aila Boyd
aboyd@mainstreetnewspapers.com
Among this year's recipients of the Golden Halo Awards from Children's Trust was Salem Assistant Commonwealth's Attorney Christina Agee.
Children's Trust held the award ceremony on Friday, Nov. 3 at Charter Hall in the Roanoke City Market Building. The event recognizes and celebrates the "exceptional dedication of individuals who tirelessly champion the cause of child abuse prevention, intervention, and advocacy." 
Since its inception in 2008, the Golden Halo Awards have been a symbol of appreciation and recognition for the unsung heroes who dedicate their lives to safeguarding the well-being of children in the Roanoke and New River valleys. The event has expanded its reach over the years to encompass a wider service area, spotlighting the outstanding efforts of local professionals and volunteers who passionately uphold the mission of Children's Trust.
The awards honor individuals who Children's Trust say excel in their commitment to child welfare and protection. 
Agee won the Legal/Judicial award. "I am honored and humbled to be a recipient of this year's Golden Halo Awards for legal advocacy," she said. "It is a privilege to be the voice for those who cannot stand up for themselves and I am grateful that I get to work alongside so many amazing people who foster the same passion I have for helping children."
Other winners included:
Health & Human Services—Samara Lott, population health planning and improvement coordinator with the VA Department of Health-Roanoke City-Alleghany County Health District

Health & Human Services—Lisa Wade, Beford County Child Protective Services supervisor

Law Enforcement—Antonio Hash, Roanoke City Sheriff's Office

Judge Trompeter CASA Award—Laurie Gunn, CASA volunteer

Clarine Spetzler Guardian Angel Award—Emily Simpson, forensic interviewer with Children's Trust-Children's Advocacy Center and Jennifer Jones, Attorney.