By Brian Hoffman
photos by Kenny Ford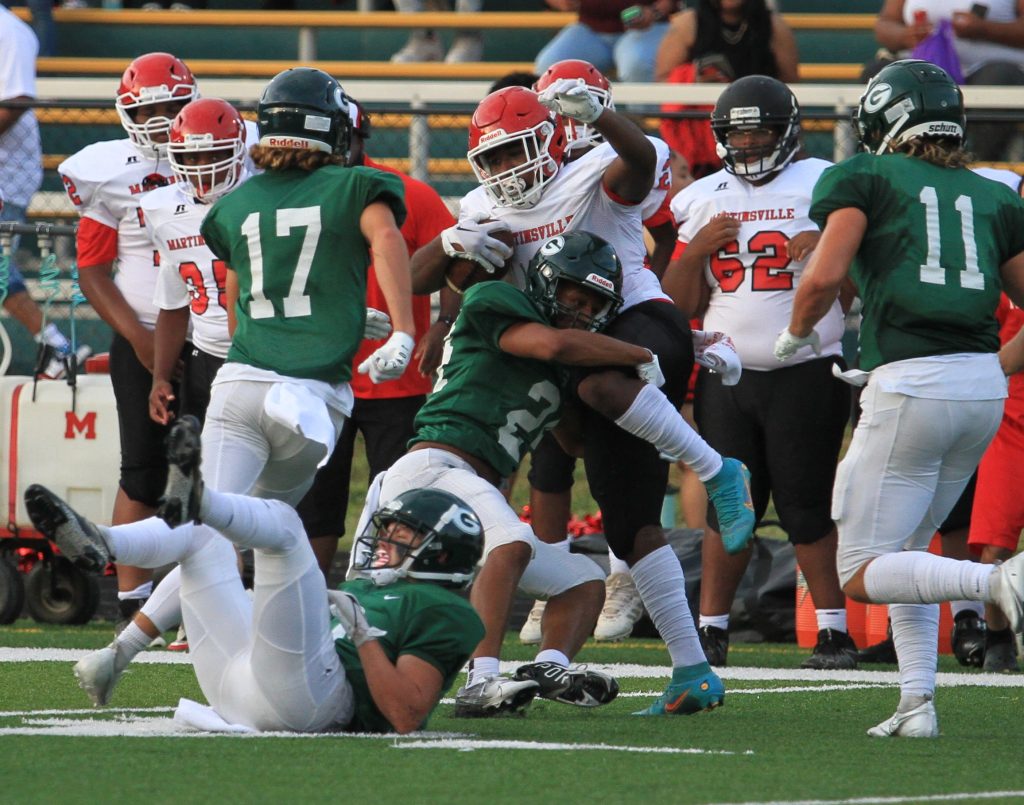 The Glenvar football team is hoping to pick up its first win Friday night when the Highlanders visit Bogle Field in south Roanoke County to play Cave Spring. The Highlanders lost to Martinsville last Friday, 21-14, to drop to 0-2 and the Highlanders haven't started 0-3 since the 2003 season in Lee Johnson's second year as coach.
Glenvar started 0-2 in 2019 and the 2021 spring season but managed to finish with a good record both times. In 2019 the Highlanders won seven of their next nine and went to the region final and in the shortened spring season they won their next five games before losing to Appomattox, again, in the region final.
"We need to get our stuff together," said Glenvar coach Kevin Clifford. "What's upsetting is we made a lot of the same mistakes we made in the first game(against Galax)."
In Cave Spring the Highlanders have a worthy opponent. Glenvar beat the Knights last year, 28-14, and Cave Spring went on to have a 3-7 season. However, this year Cave Spring has opened with two shutout victories, beating Hidden Valley 37-0 and Northside 30-0 last week.
This is the second year former Salem High quarterback Nick Leftwich is head coach of the Knights and he appears to be turning things around. The Spartans always hang their hat on defense and running the ball, and Cave Spring is following suit.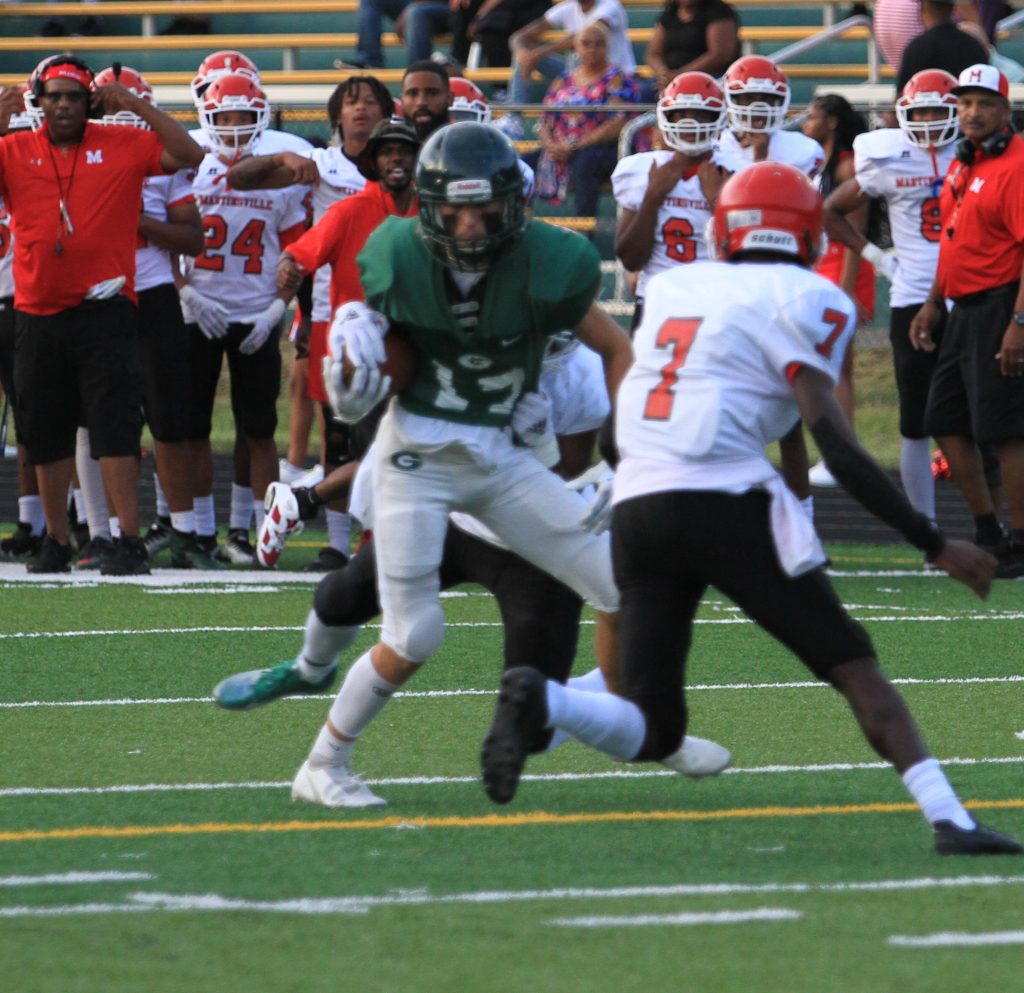 "Nick does an exceptional job, this will be a tough game," said Clifford. "They look a lot like Salem in what they do." Ironically, while Glenvar will try to beat an ex-Salem quarterback this Friday the Highlanders might start a quarterback who played in the Salem system last year. Brody Dawyot was leading Andrew Lewis Middle School to an undefeated season as the Wolverines quarterback at this time last year and either he or Cooper Mullins will be behind center for the Highlanders against Cave Spring.
The situation arose when Highlander sophomore starter Eli Taylor injured his knee in the first half of last week's loss to Martinsville. Mullins, also a freshman who was the Glenvar middle school quarterback last year, finished out the first half before Dawyot played the entire second half. Those two will battle in practice this week for the starting spot against the Knights.
"We'll have to revamp some things," said Clifford. "The other kids don't have the grasp of the offense like Eli does."
Taylor was scheduled to get an MRI on the knee this week and Clifford is hoping he's not out long. However, he has confidence in Dawyot or Mullins, whoever winds up playing until Eli returns.
Like the opening week, Glenvar had a chance to win last Friday. They fumbled inside the 10 to kill one scoring opportunity and settled for two Tyler Pierce field goals of 36 and 27 yards to trail 14-6 in the third period. Glenvar tied it up when Jack Camper scored on a short run, then Camper scored the two-point conversion to tie the game at 14-14 with two and a half minutes left in the third quarter.
However, on the ensuing drive Jahmal Jones of Martinsville ripped off a 50 yard TD run as the Bulldogs regained the lead and Glenvar did not score again despite threatening in the fourth quarter.
Taylor completed six of eight passes for 55 yards before the injury while Dawyot was six for 15 for 78 yards and two interceptions. Jackson Swanson caught five passes for 75 yards and Gabe Ford had five catches for 49.
Elijah Carter rushed for 116 yards on 25 carries to lead the Highlanders. Dawyot ran eight times for 70 yards and Camper had 25 tough yards on eight carries.
On defense, Peyton Deel had nine tackles to lead the Highlanders. Nate Johnson had seven and Shane Gibson and Camper had half a dozen each.
By the end of last Friday's game Glenvar had five starters out and Clifford is hoping to get a few back this week. With Cave Spring off to a hot start the Highlanders can use all the help they can get to pick up that first win and finish strong as usual.
Glenvar's jayvee team beat Martinsville 50-6 and will host Cave Spring tonight.