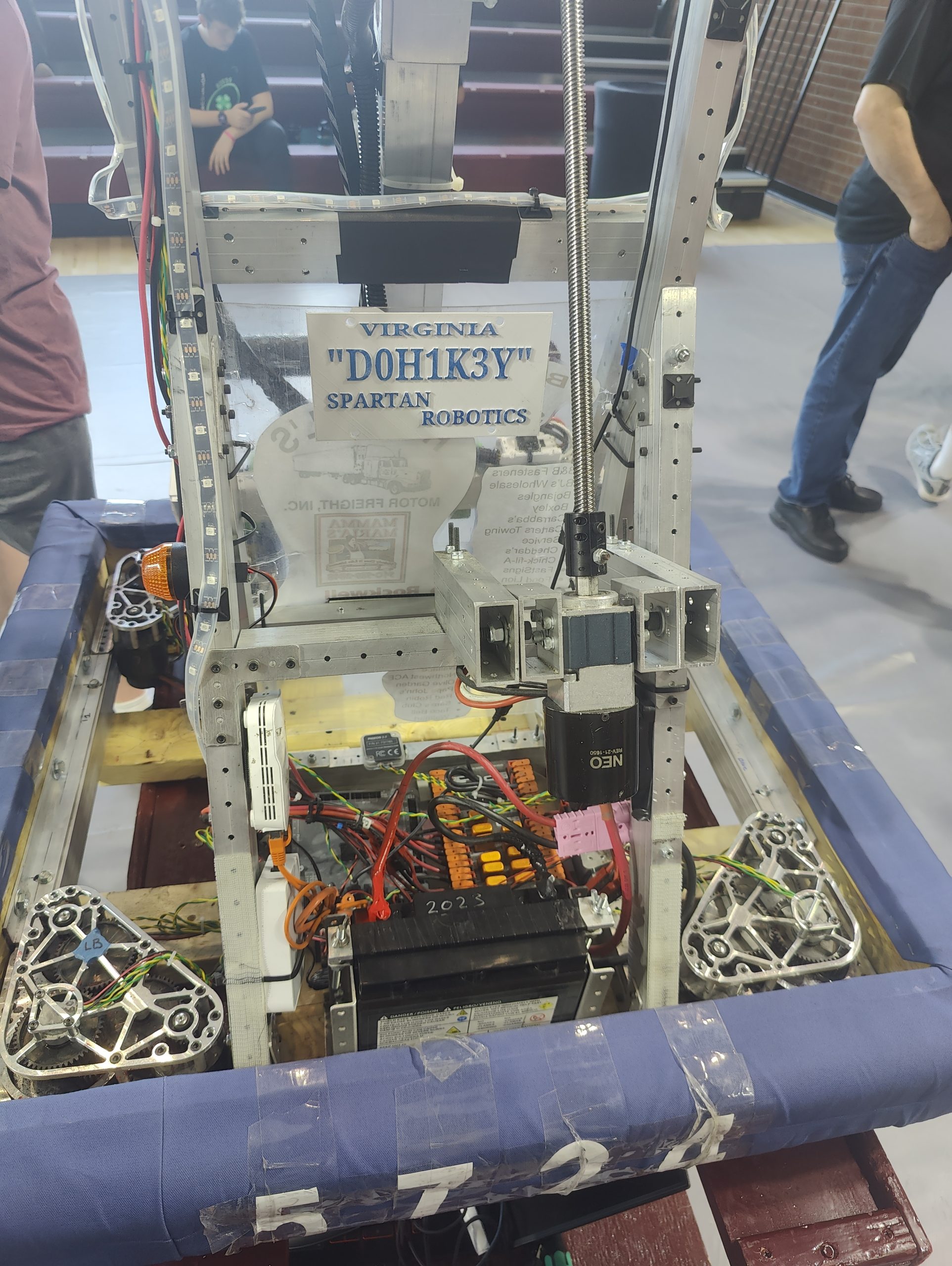 Megan O'Kuly
Contributing writer 
In the halls of Salem High School, a dedicated group of students set their sights on a dream that extends beyond the boundaries of Earth's atmosphere. These are the members of the Salem High School Robotics Team, a collection of around 30 bright minds, ranging from freshmen to seniors, united by their unwavering passion for STEM (science, technology, engineering and mathematics) and a desire to make a difference.
Whilst many people believe robotics to be a battle of robots to the death, the reality is much more heartwarming. The Spartan Robotics voyage began when NASA issued a challenge in January for The Space Robotics Challenge Phase 2 – born out of the pressing need to secure essential resources like oxygen, water, food and propellants as mankind ventured farther into the cosmos. NASA's vision was clear: they needed robots to work together harmoniously on distant planets or moons, utilizing local resources to ensure the survival of future space explorers.
The Spartan Robotics Team eagerly embraced this cosmic challenge, seeing it as an opportunity to propel their STEM learning to new heights. Their journey commenced with a simple set of instructions and a daunting task—building a robot from the ground up. While mentors and adults offered guidance, it was the students who took the lead in designing, constructing and navigating their mechanical marvel.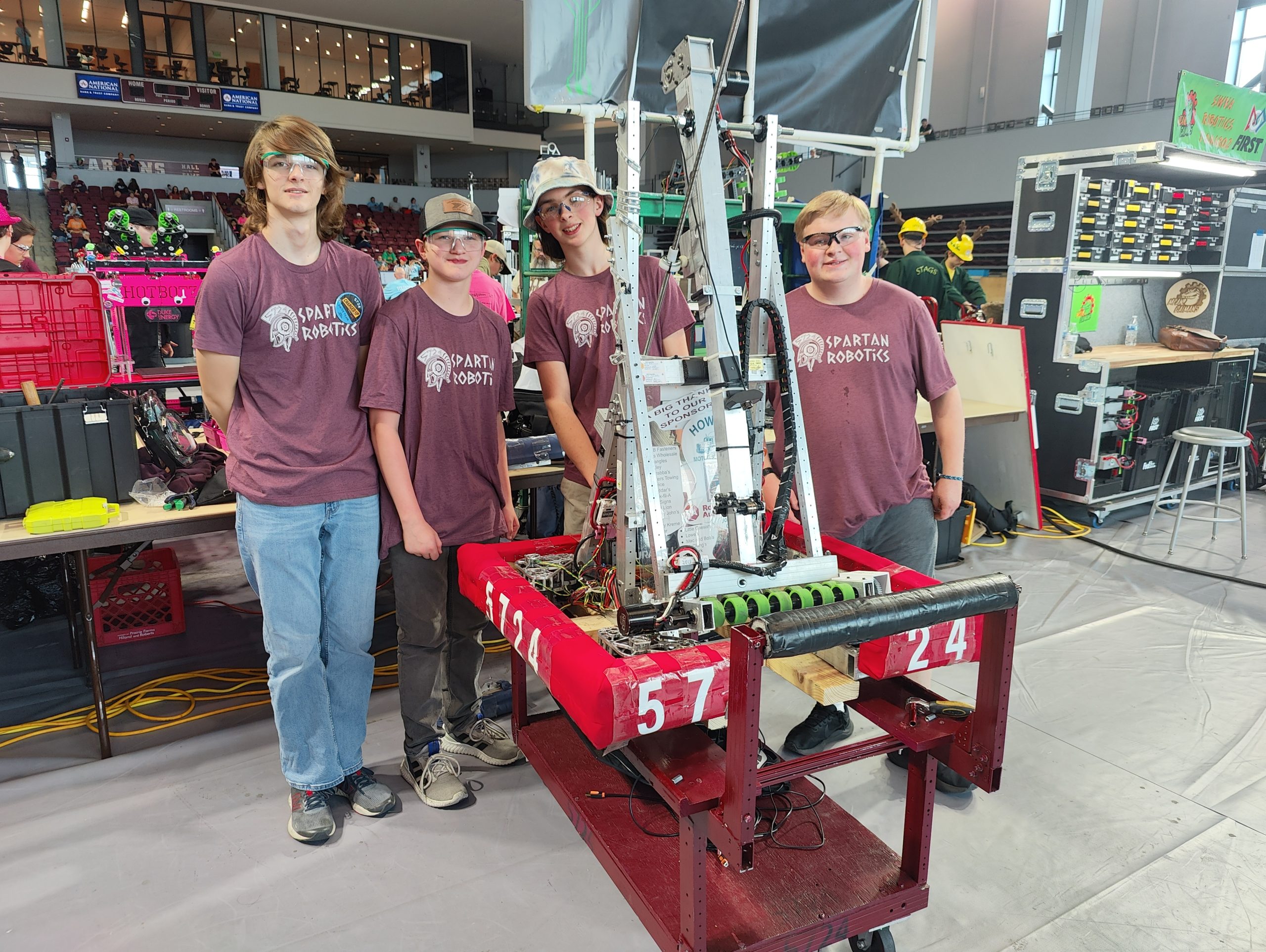 Their robot, affectionately dubbed "d0H1k3Y" or "Doohickey," was a testament to their dedication. It even boasted an official license plate from the Virginia Department of Transportation, a proud symbol of their achievements. 
Sunday, the day of the competition, the Salem High School Robotics Team converged at the Cregger Center at Roanoke College for the Blue Ridge Brawl. The atmosphere was electric, filled with cheers from the audience, a bustle of activity and anticipation. But contrary to the popular notion of robot battles, this event emphasized cooperation—a concept the team referred to as "co-oper-tition." 
One mentor and volunteer, Andrea Powers, stated, "One of the great things about robotics is that it works on multiple levels." Powers's words encapsulate the essence of the journey—an exploration of both the mechanical and human aspects of robotics. Her words echo the soft skills the student will need to enter the working world, such as communication skills, collaboration and creativity. 
In addition to learning soft skills, coach and mentor Stephen Janoschka said, "These kids don't need to know anything about robotics or STEM to join. They can come and we will teach them and help them refine their skills." Thus, many of the students are beginning the introduction to robotics with no prior skills, making their efforts even more admirable.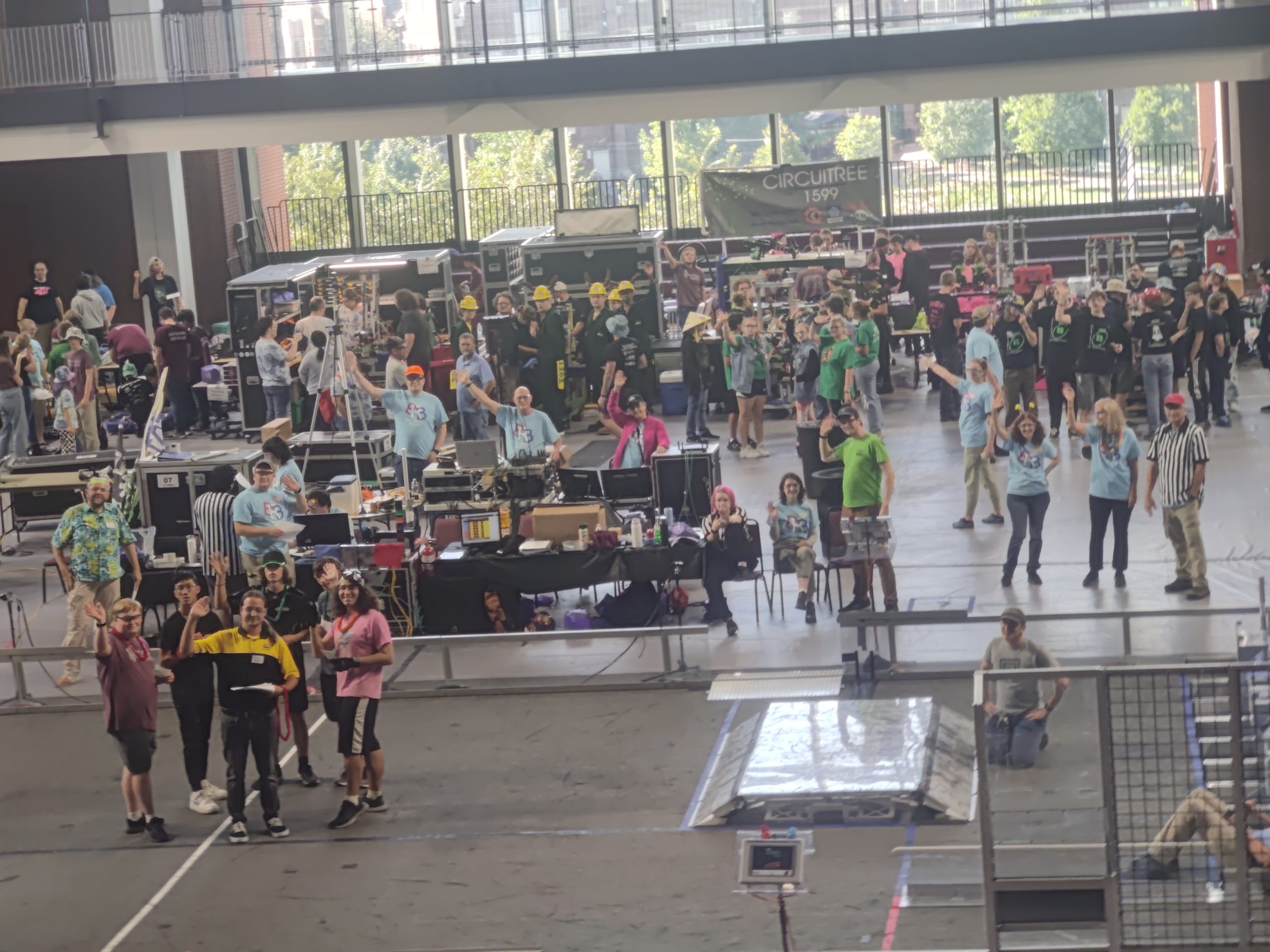 By combining the human element with the mechanical, these student are bridging a gap between worlds, developing friendships and fostering a brighter future for everyone. One senior of the robotics team, Nick Powers said, "With robotics, people come in and don't know how to do a single thing, but they still accept you and teach you. It's about helping others."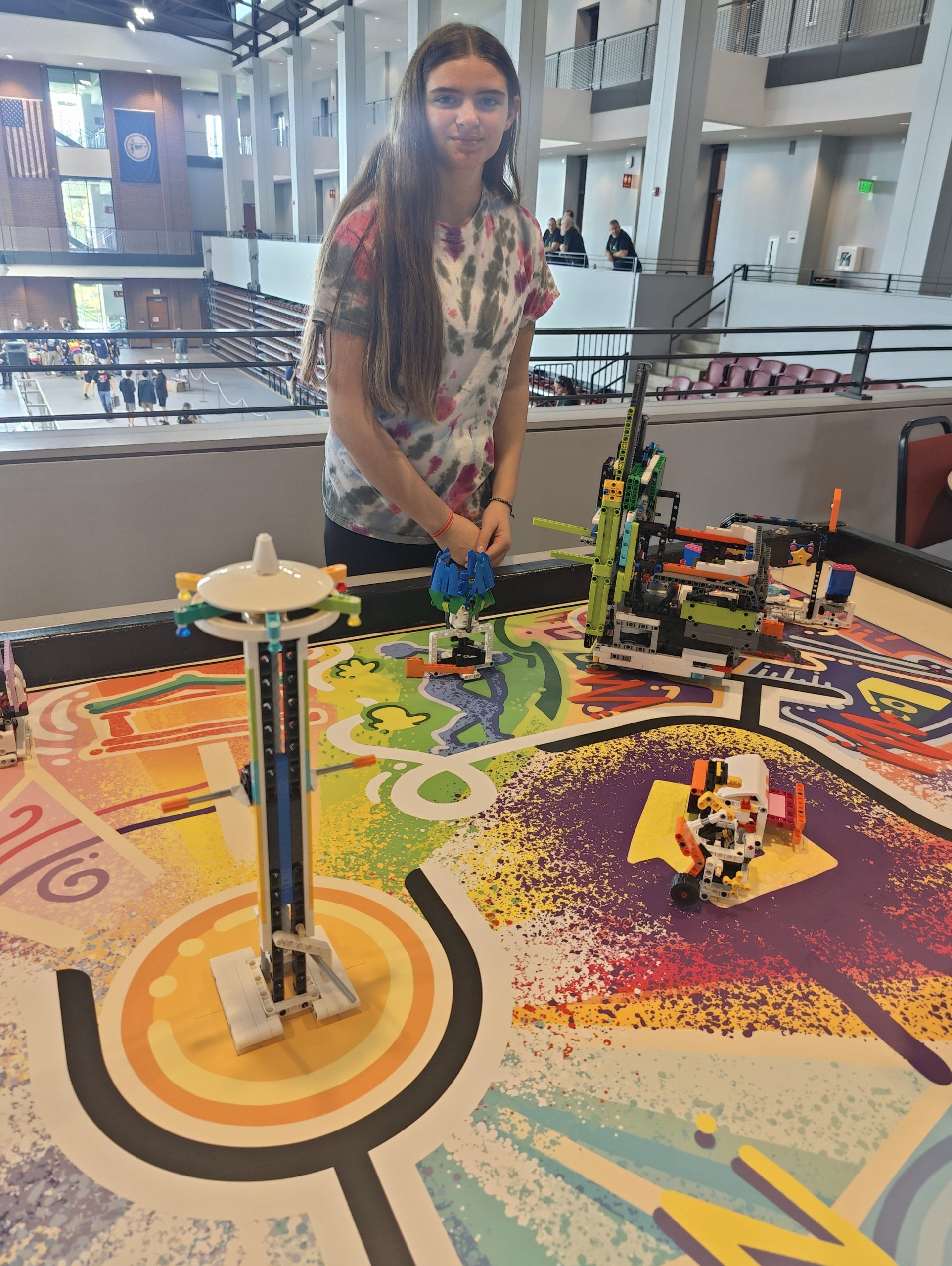 As the competition unfolded, it became evident that this was a celebration of teamwork and camaraderie. Students from different teams shared tools, offered assistance and collaborated, embodying the true spirit of STEM learning. Behind the scenes, dedicated mentors and volunteers played pivotal roles in supporting the team's endeavors. Their guidance, inspiration and unwavering commitment were the invisible threads that stitched this vibrant tapestry of innovation and discovery.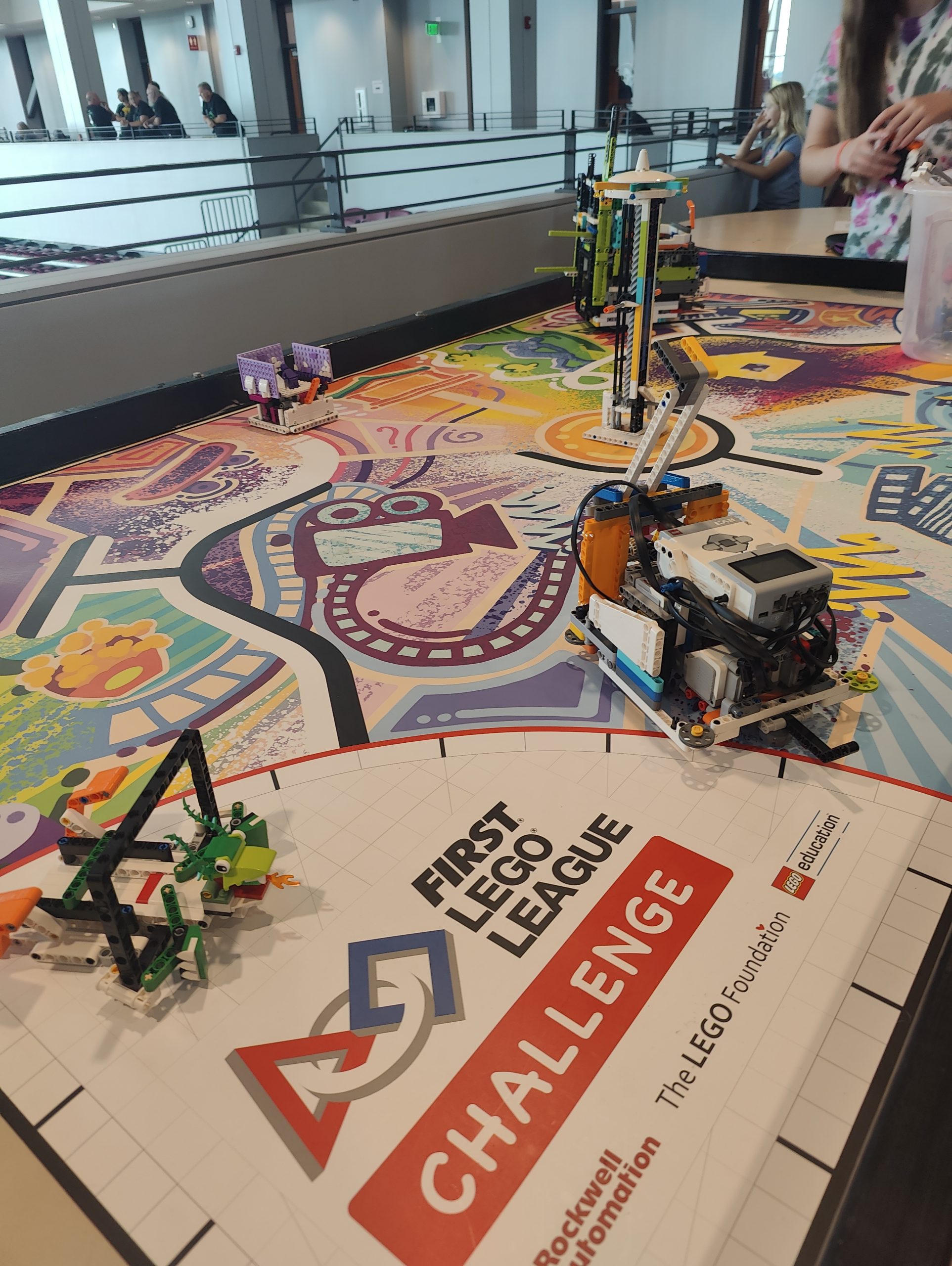 Younger students are also encouraged to explore STEM through programs like the First Lego League (FLL), a beginning step into the world of robotics. Younger students can experience the thrill of robotics competition by making their own smaller robots from Legos. 
The Salem High School Robotics Team is a testament to the idea that robotics is not just about building machines; it's about building futures. Janoschka said, "We are also incredibly grateful to all our sponsors and volunteers for making this incredible opportunity available and the outstanding support from the community. We couldn't do it without them."   For more information about the Salem High School Robotics Team or to become a sponsor, please visit https://www.shsrobotics.us/info.html. 
And, as the Salem community looks to the stars, it is clear these young minds are the future—pioneers of a new era of STEM innovation and exploration. And in their journey, they have discovered that robotics indeed works on multiple levels, from the mechanical to the profoundly human.