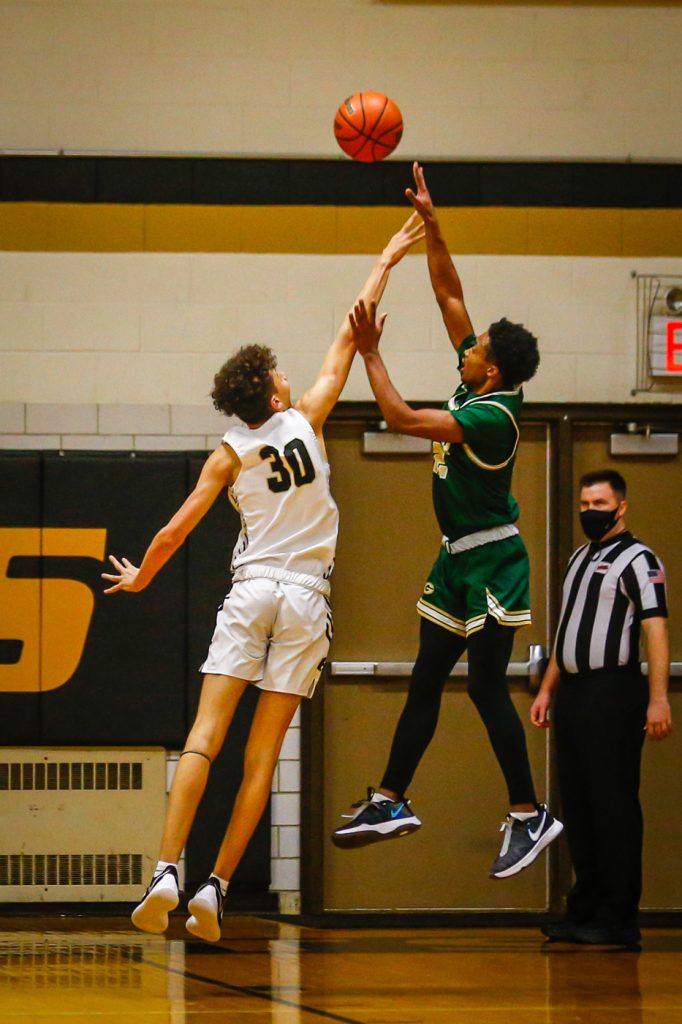 The Glenvar boys were eliminated from the pandemic shortened basketball season in the Class 2C semifinal round in Radford last week. The Highlanders lost to the host Bobcats,  66-45.
"We played hard the entire game," said GHS coach Todd Mann. "We just had too many miscues for who we were playing."
Tyler Johnson led Glenvar with 12 points against the Bobcats. Aiden Alexander and Stephen Barber had 10 points each.
Radford was the top seed in the tournament and the Bobcats took a 15-0 record into this week's state Class 2 semifinal game against Union High. Glenvar finished with a 3-7 record, including a 2-6 regular against the four Roanoke County rivals in a regular season round robin. They opened the region with a win over James River before falling to Radford.
"We return all but two guys," said Mann. " This year was very tough. . .up and down. We went from not playing at all to only playing in-county schools and we held our own at times. Next year, we hope to have an off season and normal regular season. We should be okay as we return all five starters."