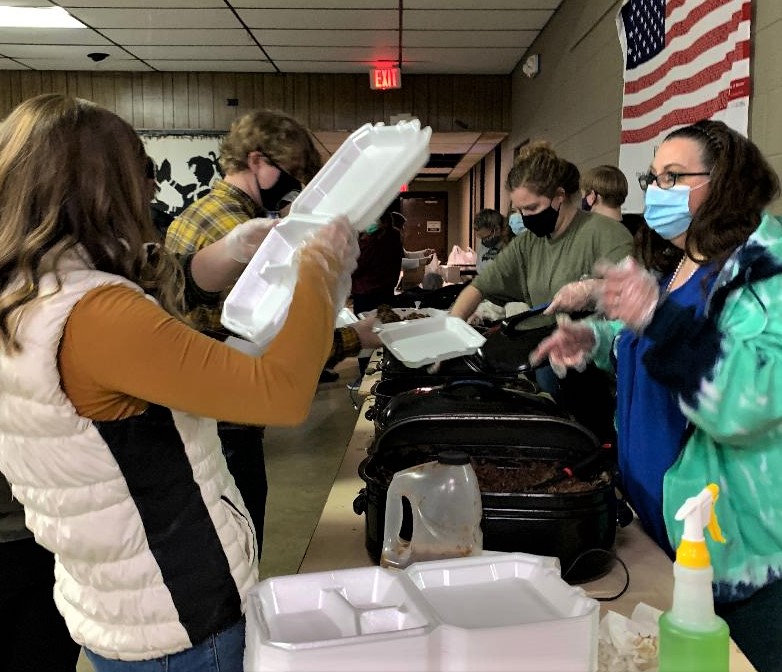 Pam Dudding
Contributing writer
Churches continuously have to think of creative ideas to fund their youth programs. The Catawba Valley Baptist Church (CVBC) hosts an annual event to help bring in funds that will allow them to continue offering their services to even more children.
The student ministry of CVBC recently hosted their annual Wild Game Dinner, which included a three-week-long auction, with door prizes and online fun. The event ended with a wildlife dinner.
"You definitely want to take advantage of this opportunity to have a wonderful time, and to partner with our student ministries as we seek to minister to students and their families in our surrounding communities," said Pastor Stephen Vaughan. "Thank you for your support in years past, this year, and in years to come. We hope to see you next year."
Tickets can be purchased online for one to participate in the auction, the drawings and to receive their wildlife dinner, complete with deer or bear meat and sides.
For all the "Wild Game Dinner Ticket Holders," the pistol and hunting rifle raffles went so well, they closed them as they quickly sold out and hit their limits.
CVBC had a special giveaway this year, a Traditions G4 Pursuit Ultralight Muzzleloader as well as a raffle for a Ruger EC9s and a Savage Axis 6.5 Creedmoor Hunting Rifle with a Bushnell Scope. And, for the VIP ticket holders, a raffle for a Barnett Whitetail Hunter STR crossbow. Handguns were on their auction page too; two were a Smith & Wesson M&P 9mm and a Walther PPS M2 9mm. Guns could only be picked up at Trader Jerry's in Salem upon completion of a successful background check.
The online auction of 70 items was closed the night before, and everyone picked up their items they won the bids on.
Congratulations went to the winners:
Grand Prize Drawing – Barry Perkins
VIP Ticket Exclusive Raffle – Brenda Rhodes
Hunting Rifle Raffle – Steve Crowder
Pistol Raffle – Buddy Hodges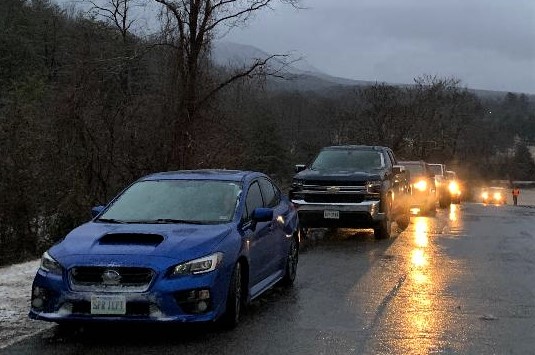 Though the cold weather tried to stop it, volunteers continued through it all as people did a drive-through pickup at the Roanoke Valley Moose Lodge #284, to get their wild game dinners.
"We served over 160 meals and raised over $10,000," Vaughan noted with joy. "Every dollar raised went to support their student ministry needs. It also gives students the ability to attend summer camp which they are truly grateful for."
He added, "Thank you for participating in Wild Game Dinner this year. We are excited to partner with you as we continue ministering to students and their families in our community."