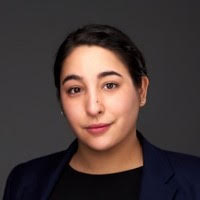 The Salem-Roanoke County Chamber of Commerce announced last week that is has hired Lucie Benevise to be its new communications coordinator. Her first day with the chamber was Jan. 4.
"She is a versatile, enthusiastic designer in UX/UI design. She is highly skilled in marketing, interaction design and has a deep interest in social innovation," Amanda Livingston, executive director, said. "Lucie is a SME in digital marketing and designing visual assets for web, digital ads, branding, print media and email newsletters and campaigns. Lucie brings a wealth of creativity and knowledge of web design, branding and user interface design." 
Livingston noted that members should be on the lookout for improvements to the overall look of the chamber's materials and a stronger online and social media presence due to Benevise's arrival. 
Benevise, who holds an undergraduate degree from Yonsei University in South Korea, lives in Salem with her firefighter husband and 11-month-old daughter. 
-The Salem Times-Register