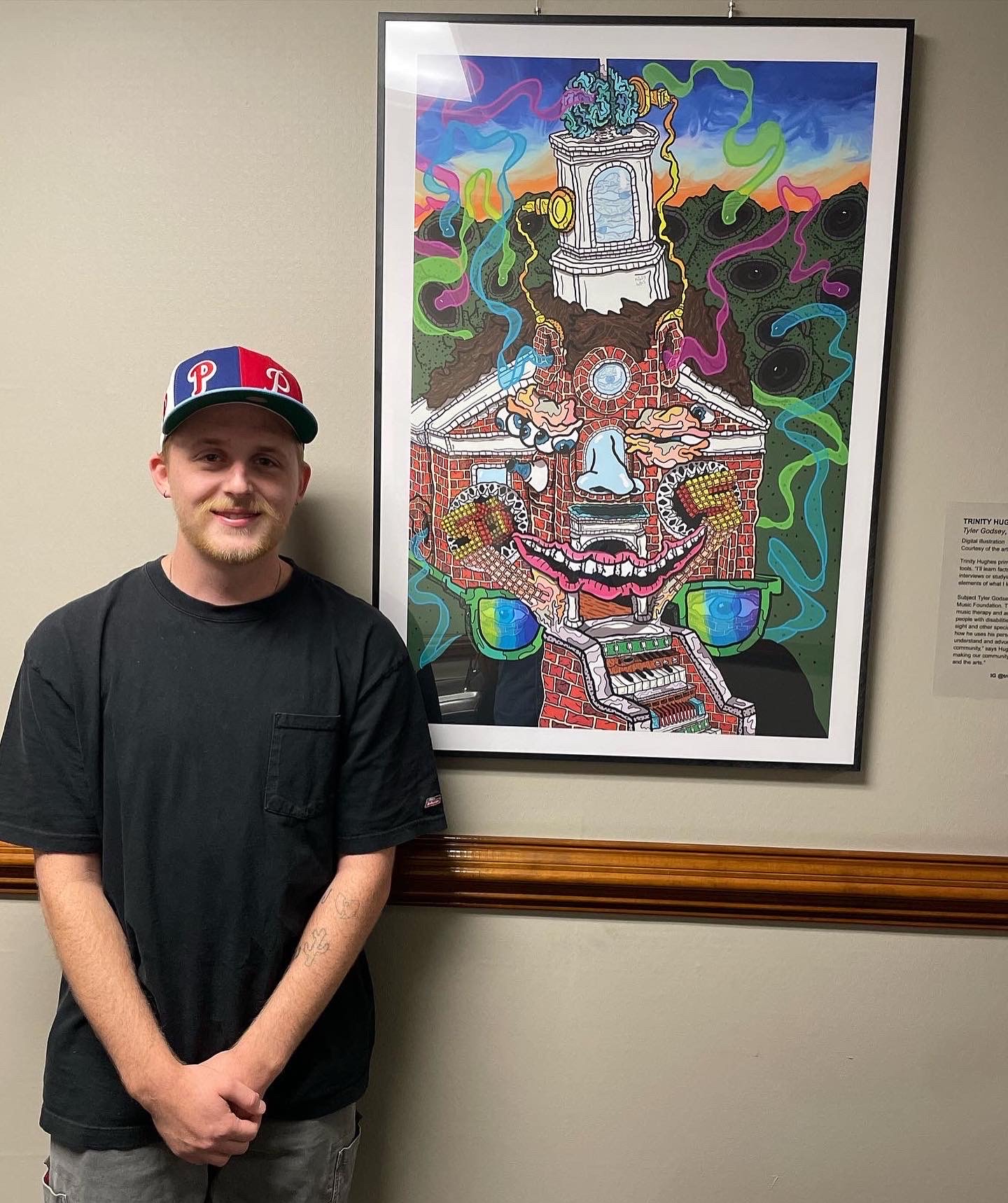 Salem's Trinity Hughes was one of 40 artists selected by the Roanoke Arts Commission to create portraits of people in the Roanoke Valley who inspire them.
"It's Here" is a collaboration between the Roanoke Arts Commission, the Roanoke Cultural Endowment and the City of Roanoke's department of economic development. The 40 works of art, recognizing the commission's 40th anniversary, will be displayed in the city of Roanoke's Noel C. Taylor Municipal Building until September of 2024 and is open to the public during regular hours. His portrait is an abstract digital illustration of Tyler Godsey, who founded and runs the Five Points Music Foundation.
"I'll learn facts about the subject, listening to interviews or studying their work to incorporate elements of what I learned in the portrait," said Hughes.
Godsey's organization provides free music therapy and advocates for arts and access for people with disabilities such as hearing loss, loss of sight and other special needs.
"He inspires me in how he uses his personal and family experience to understand and advocate for others in the community," said Hughes. "He is very interested in making our community a better place through music and the arts."
More of his work can be found on his Instagram site at IG @triinnniittyyy.
-The Salem Times-Register