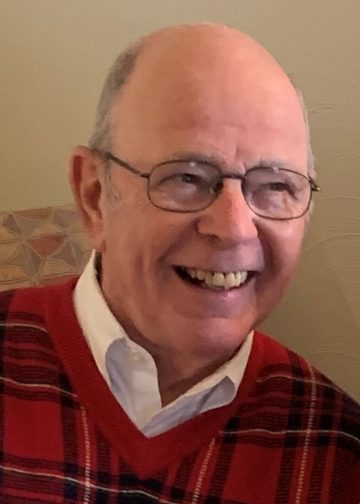 Melvin Linnwood Crowder Jr, 79, of Salem, passed away Wednesday, Oct. 26, 2022. He was born on Wednesday, January 6, 1943, to the late Melvin Linnwood Crowder Sr and Emma Lula Cook Crowder. In addition to his parents, he is preceded in death by spouse, Jo Oakey Crowder; daughter, Winsor Crowder St. Clair; 4 sisters; and son-in-law Mike Berbert.
Melvin retired as a supervisor from Norfolk Southern. He was a 50-year member and past Master of the Taylor Masonic Lodge #23 in Salem. He was a past Associate Grand Marshall of the Grand Lodge of Virginia and a past District Deputy Grandmaster for District 22A. Melvin was a 33rd degree Mason and a past Venerable Master of the Roanoke Valley Scottish Rite. Melvin was a Kazim Shriner and a past Captain of the Provost Guard unit. He was a Past Chief of the South Atlantic Shrine Association Provost Guard and was awarded the permanent rank of Colonel. He enjoyed supporting the Kazim Shrine Circus every year and enjoyed the times that he helped transport children and their families to the Shriners Hospitals for Children. He was a member of the Royal Arch D.C. Shanks Chapter, an honorary member, and Legion of Honor member of Demolay, a member of Etta Chapter of the Eastern Star and a member of the Royal Order of the Jesters. Melvin was a life member of the American Legion, and very active in the Salem Relay for Life and the Salem Sports Foundation.
Those left to cherish his memory, wife, Becky Crowder; daughters, Tanya Berbert, (Fiancé, Mike Salmon), Gudrun Reeder (Todd); brother, Robert Crowder, (Fran); grandchildren, William Francisco (Sarah), Carly Francisco (Tiffany), Samantha Loya (McCoy), Graham Berbert (Ashlee); Great-Grandchildren, Paisley Loya, Abraham Loya, Maggie Berbert, Sloan Berbert; favorite cousins, Lucia and Mulie Craighead, Elizabeth and Casey Mills; and other numerous family members and friends.
A service was held on Saturday, Oct. 29, at 11 a.m., at Edgewood Christian Church, with Pastor Brian Orahood and Pastor David Workman officiating.
Family received friends on Friday, Oct. 28, 2022, from 5 – 8 p.m. at the John M. Oakey & Son Funeral Home in Salem.
In Lieu of flowers please consider donating to The Masonic Home of Virginia, www.mahova.org/give, Shriners Hospitals for Children,  https://donate.lovetotherescue.org/ and Hospice of the Piedmont, https://www.hopva.org/.
An online guest book is available for family and friends by visiting www.johnmoakey.com.