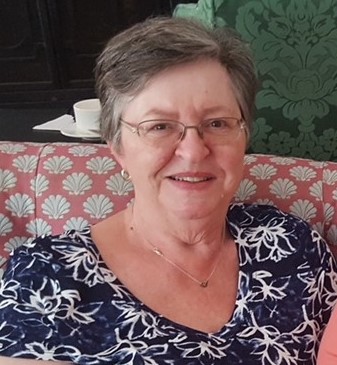 Barbara Howerton, 76, of Salem, but formerly of Dublin, passed away after a short illness on Thursday, October 13, 2022. Born in Mount Hope, West Virginia, on May 11, 1946, to the late Gilbert Ray and Pauline Wiser Trail, she is also preceded in death by her husband, Tom Howerton.
Barbara loved her church family of First United Methodist in Salem of which she was a faithful member.  She had a sweet, servant's heart and was a loving wife, mother, and homemaker.  In her spare time, Barbara enjoyed working jigsaw puzzles and reading bestsellers and books written by her favorite authors.  Above all, she adored her family and spending time with her six grandchildren – they were truly her greatest joy!
Those left to cherish her memory are her children, Allison (Steve) Anama and Scott (Alice) Howerton; grandchildren, Matthew, Alex, and Ellyn Anama and Brantly, Ainsley, and Aspen Howerton; siblings, Geraldine Trail and Marilyn O'Rourke; as well as many special brothers and sisters-in-law, nieces, and nephews.
The family will receive friends on Saturday, Nov. 5, 2022, at First United Methodist Church, Salem, Virginia, from 10 a.m. until 11 a.m.  A memorial service will begin at 11 a.m. with Rev. Alan Combs officiating.
Online condolences may be expressed to the family by visiting www.johnmoakey.com.