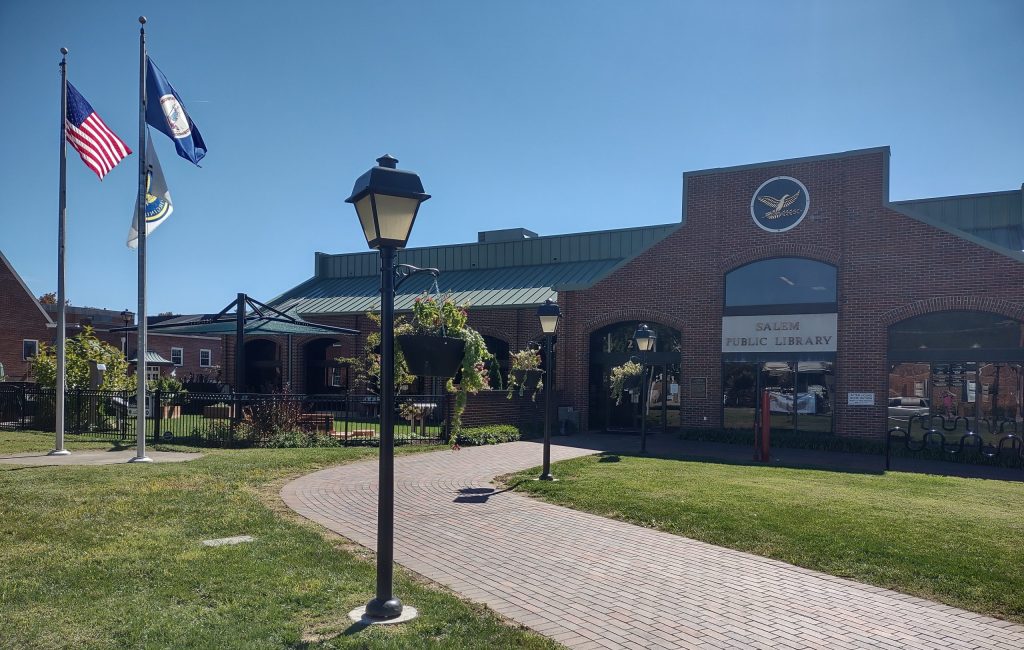 Leaves fall, days become shorter, and nights get cooler. Our always new, eye-catching assortment of cookbooks at the library provide recipes for those comfort foods, soups, stews to keep us satisfied during the winter weather, and to help us plan for the holiday cooking and baking frenzies ahead without making a dent in your wallet. Learn new cooking skills ahead of hosting your first holiday meal.
Crafting, sewing, painting, woodworking, are also popular pastimes during the winter months.  Visit the library to discover books with ideas for your new projects or go to Creativebug for free online video classes for crafts for every season, under the databases link on the Salem Public Library website:  www.salemlibrary.info. Creativebug.com website contains thousands of award-winning art and craft video classes taught by recognized design experts and artists. The site currently highlights classes on pumpkin carvings, fall wreathmaking, DIY Halloween masks, designing a crochet shawl, easy-to-make slippers and making beanie hats.
The homeworkhelpnow website featured last week is currently available as a link on https://finditva.gov  like all the databases provided by the Library of Virginia. A new Salem Library webpage is currently under construction.
Story Explorers, a story-time for ages 0-5, is available on Wednesday mornings at 10:30 a.m. Oct. 12-Nov. 16. Online registration is required each week as space is limited. Click on the Story Explorers link on the Salem Public Library website to register.
The presentation for adult caregivers on Monday, Nov. 7 at 11 a.m. will be presented by Chrissy Hannabass, the Local Office on Aging's director of community bases and rural services. She will discuss the more than 30 community services LOA provides to help adults 60 and older.  Refreshments will be provided.