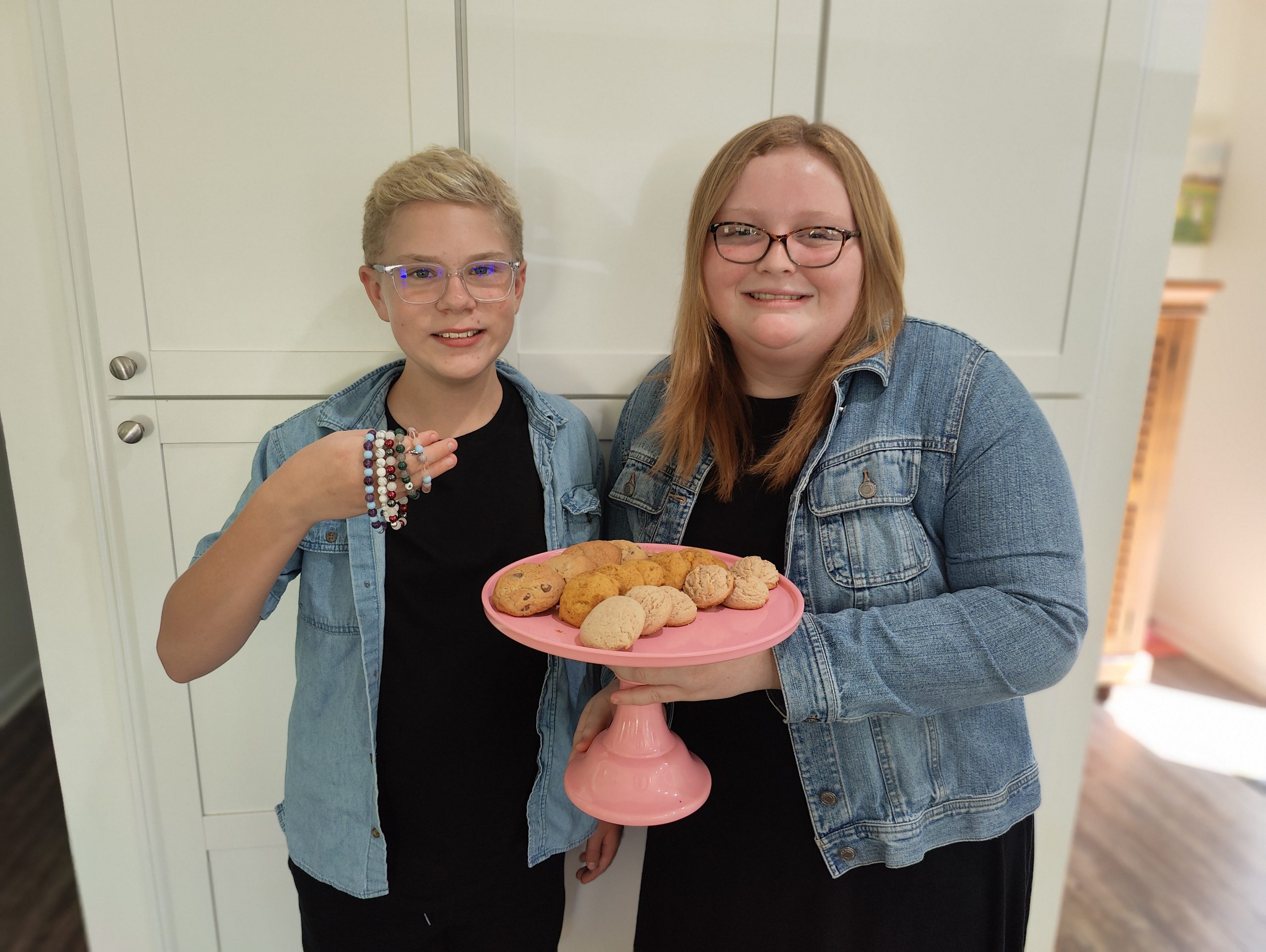 Megan O'Kuly
Contributing writer
The story of Southern Cookies and Bracelets for a Cure and a Cause began with a simple conversation between two young friends. Seventh graders Daniel Potter and Marley Parsons wanted to make a difference. Potter had a knack for crafting beautiful bracelets and Parsons knew how to bake mouthwatering cookies – together, they've worked to create something meaningful.  
Working on a business plan, these two young entrepreneurs were determined to make their efforts count for more than just profit. They wanted their business to have a purpose, a cause that would inspire people, and make a difference in their community. Potter said, "We both wanted to give back, and we saw an opportunity to help with medical bills."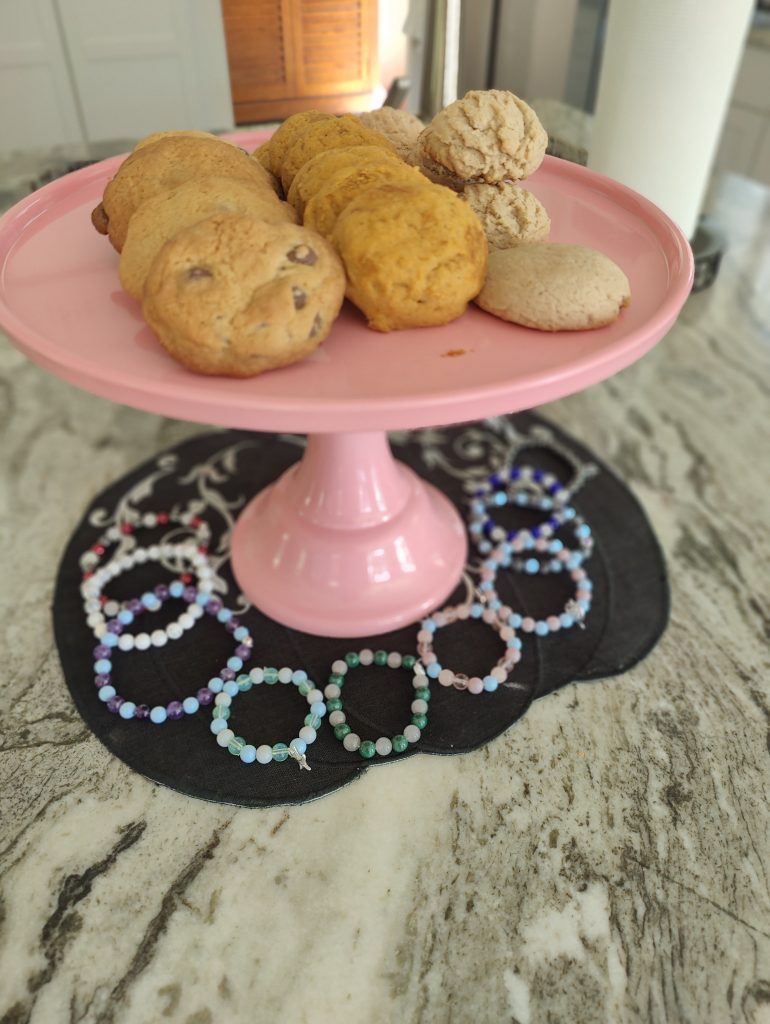 The inspiration behind this charitable aspect of their business was deeply personal. Potter, whose mother has received a cancer diagnosis, wanted to do something to help with the financial burden. So, together, he and Parsons created Southern Cookies and Bracelets for a Cure and a Cause. Their goal is to help Potter's mother with medical bills and then help others with the same struggles. 
Their entrepreneurial journey kicked off with a professional touch. They put together a slideshow presentation for their parents, collectively outlining their business plan and ideas. The parents were impressed by their children's determination and quickly signed off on the idea. With their parents' support, the young philanthropists got to work. 
Potter's artistic flair shone through as he crafted intricate bracelets, working in between a busy school schedule. Some bracelets boast small charms and others have festive messages. They are now offering customized bracelets through pre-order online. Additionally, Parsons created delicious cookies, working hard, perfecting and developing her flavors and menu. Their cookies can cater to any occasion and boast flavors such as pumpkin and cinnamon roll for the fall. Whether a birthday, a holiday celebration, or just a sweet craving, Southern Cookies offers cookies for all occasions. For custom cookie orders, a two-week notice is well worth the wait.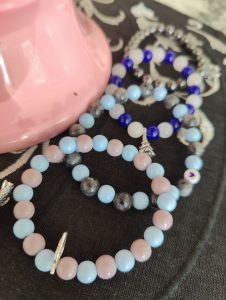 Managing their time was the key to their success. They balanced school and their business, dedicating their after-school hours to making bracelets and setting aside weekends for cookie production. They meticulously planned their week to make the most of their free time and ensure they met their commitments. Potter stated, "We'll make some bracelets every day. And then usually on the weekends, we'll make some cookies and stuff. But we just kind of try to find out what we have to do during the week and try to plan on what we can do."
Potter and Parsons's business, Southern Cookies and Bracelets for a Cure and a Cause, was born out of love and determination, with a mission to make a positive impact on their community. They have already earned over $685.00 in sales. "We weren't expecting such a great response, especially in terms of donations," said Parsons. The outpouring of support from friends, family, and even strangers left them both humbled and inspired to continue their mission.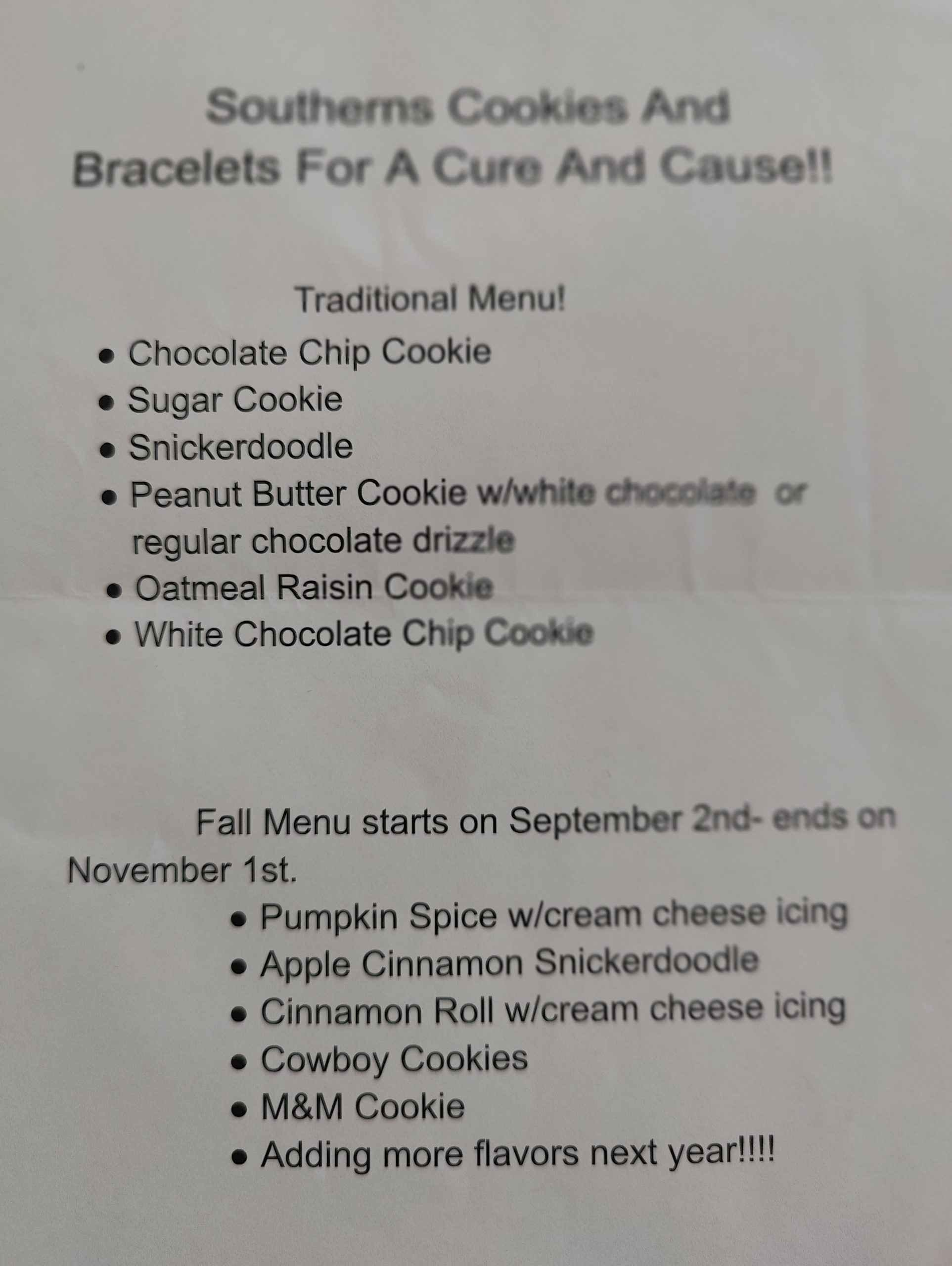 With their sights set on the future, the two young achievers are excited about the opportunities that lay ahead. They have plans to diversify their cookie flavors, creating an enticing menu for their customers and festive, holiday bracelets are poised to be a big hit. As they continued to serve up delicious cookies and craft beautiful bracelets, Potter and Parsons are not just satisfying sweet cravings; they are also sowing the seeds of hope and kindness in the hearts of those they touch. Their story is a reminder that anyone, regardless of age, can make a difference. 
Their social media presence played a significant role in garnering attention and support. With an Instagram page and a Facebook page managed by supportive parents, they hope to make an impact through their cause. For more information, search "Southern Cookies and Bracelets for a CAUSE and a CURE" and request to join their private group on Facebook.