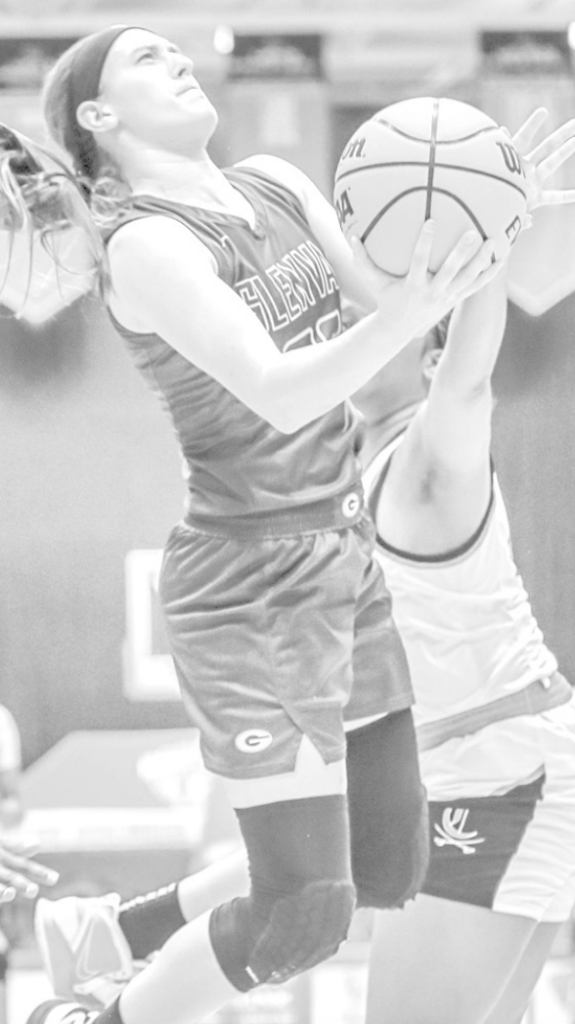 The Glenvar girls' basketball team will open Class 2 state tournament play on Friday when the Highlanders take on Region 2D champion Gate City at the Virginia High gym in Bristol. Game time is 7 pm. The Highlanders come in as the second seed from Region 2C after finishing as the runner-up team in the region tournament Monday. Glenvar lost to Floyd County in the region final and Floyd will host Region 2D runner-up Central of Wise in a state quarterfinal game at a neutral site. Glenvar comes in with a 13-12 overall record after last week's regional.
The Highlanders opened with a 50-20 win over Appomattox, then played two games at the Radford University Dedmon Center, beginning with a 38-35 win over Chatham last Thursday. That clinched a spot in the state tournament for the Highlanders. "They were very aggressive with a full court press," said Glenvar coach Jeff Johnson. "They tried to shut down Rhyan (Harris) and force us to play a different style."
Harris wouldn't be denied. With Glenvar down two points late in the game she scored on an old-fashioned threepoint play to put the Highlanders up one and Glenvar held on for the win. Rhyan finished with 19 points and McKenzie Harris had eight.
Floyd beat Alleghany in the other semifinal, 42-32, to set up an AllThree Rivers District region final between the Buffaloes and Glenvar on Monday night in Radford. It was the third meeting between the two this season and the closest of the three, but Floyd still took a 54-36 win to claim the Region 2C crown. "They're in your face the whole time," said Johnson. "Our margin of error is so slim when we play Floyd we have to almost play a perfect game. And, we were missing KT (Kaelon Thompson), who hurt her knee against Chatham."
Most of Glenvar's offense again came from Rhyan Harris. Despite being double-teamed she scored 23 of Glenvar's 36 points. Harris will need to have a big night when the Highlander take on a 21-5 Gate City team in the state quarterfinal round Friday. "They're long and they can all shoot," said Johnson of the Blue Devils. "They play manto-man and they're very good in the half court. It's going to take a great effort for us to beat them."