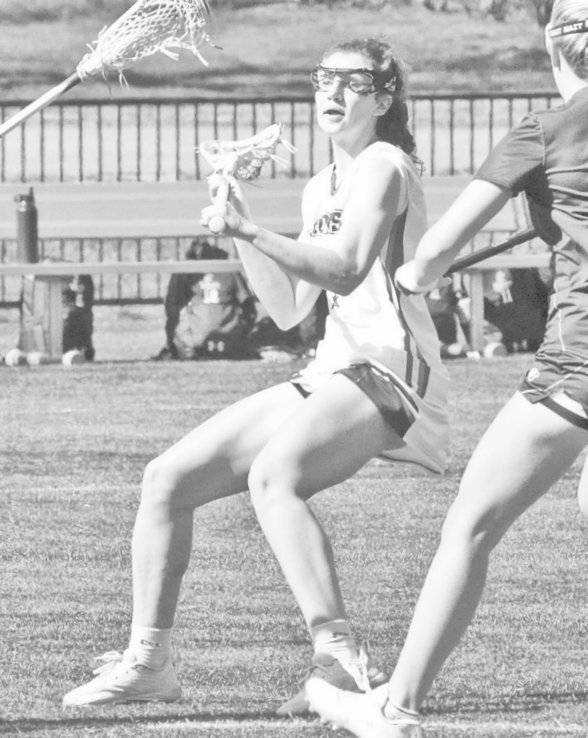 The Roanoke College women's lacrosse team won their first home game of the season in dominating fashion with a 16-9 win over St. Mary's of Maryland on Sunday afternoon. After the Seahwaks scored the first goal at 10:40 it was all Maroons.
Roanoke responded with four straight goals by Kate Loughran, Grace Koutouzis, Tiernan Connor, and Soria Ebert. Libby Bowman opened the scoring in the second quarter with an unassisted goal at 13:32 and Nicole Harrison added the Maroon's sixth goal of the game at 9:30. After two Seahawks goals the Maroons went into halftime with a 6-5 lead.
Koutouzis started a 9-1 run by the Maroons with a goal at 11:19 of the third quarter and was capped off by a goal by Harrison at 6:23 of the fourth quarter. Three goals by SMC cut the Maroons' lead to 15-9 at 2:36, however, Lilly Blair, who finished the game with four assists, got the final goal of the contest off a pass from Koutouzis with nine seconds left, giving the Maroons the 16-9 win.
Bowman and Blair, former Salem High teammates, accounted for five goals as Bowman hit the net four times and Blair had a goal and four assists as the Maroons improved to 2-0. Roanoke is back at home Friday to host Mary Washington at 4 pm, followed by a home game against Kean at 1 pm Sunday.