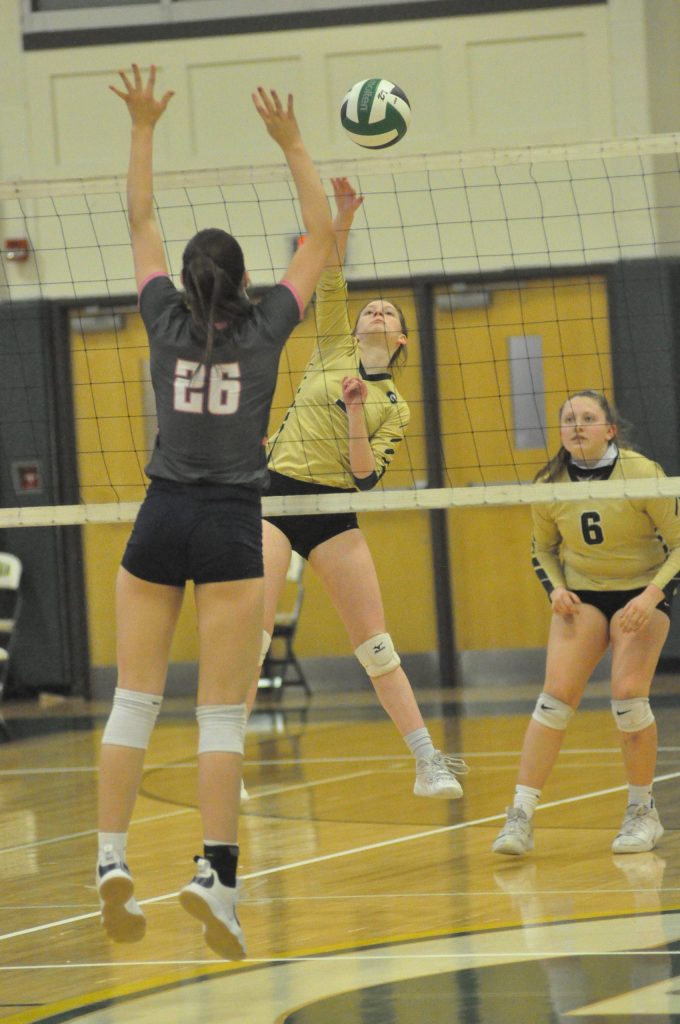 The Glenvar High volleyball team is still undefeated after nine matches. Glenvar beat two Three Rivers District rivals in the past week and is on pace to get a high seed for the coming Region 2C tournament.
Last Thursday at home the Highlanders defeated a solid Carroll County team in three sets, 25-14, 25-19 and 25-17. Cara Butler had 17 service points and two aces to go with 12 digs. Sydney Loder had eight kills and four blocks and Hannah Hylton had nine kills and 11 digs.
On Monday Glenvar traveled to Floyd to play the Buffalo Gals on their home turf and it took the Highlanders four sets to put them away. Glenvar won the first set, 25-21, but Floyd rallied from 18-13 down to win the second, 25-23, and even the match. Glenvar then took charge and won the next two, 25-15 and 25-20, to put Floyd away.
"That was a big win for us," said Glenvar coach Mark Rohrback. "It was a Monday on the road against a good team, and it was spring break. Floyd played awesome."
Claire Griffith had 20 kills, 18 digs and three aces against Floyd while Caroline Craig had a great night with 45 assists to go with six aces, 12 digs and one kill that ended the match. Sara McIlwain had eight kills and 10 digs for the Highlanders.
Glenvar was scheduled to play Radford this week but that match was cancelled due to COVID concerns among the Radford team. Next up is Giles, the second place team in the Three Rivers, on Monday at Giles.
"If we can finish undefeated I'm hoping we'll be the number one seed in the regional tournament, but I think Appomattox is also undefeated," said Rohrback. "It may come down to who has played the toughest schedule."