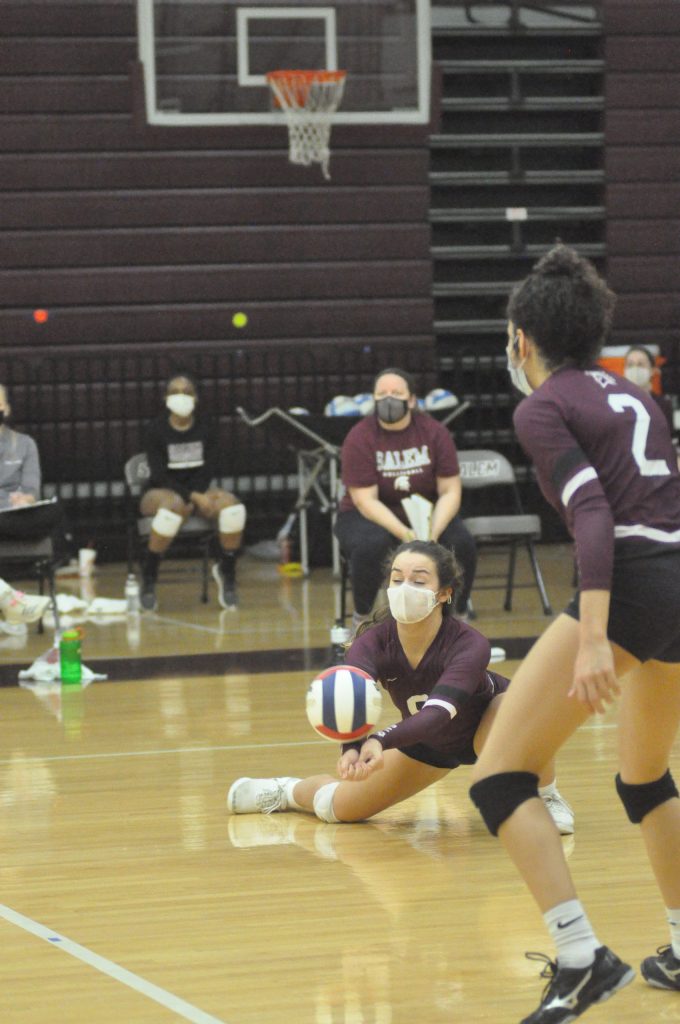 ---
The Salem High volleyball team will be in Christiansburg tonight looking to pick up a River Ridge District win. Salem is 1-8 but the win was over Christiansburg in a previous match so Salem is looking to sweep the season series with the Blue Demons tonight.
Last Thursday in Salem the Spartans took on Blacksburg and lost in three sets to a tall and talented Bruins team, 25-11, 25-6 and 25-21. Reese Redford had 15 digs and a serving ace for the Spartans while Kennedy Scales had 15 digs and two aces and Emma Johnson had a dozen digs.
On Tuesday of this week the Spartans hosted Hidden Valley and were defeated by the Titans.
Next week Salem will wrap up the regular season with a match at Patrick Henry on Tuesday and at home against Pulaski County a week from tonight. The Region 4D tournament will begin on April 13.