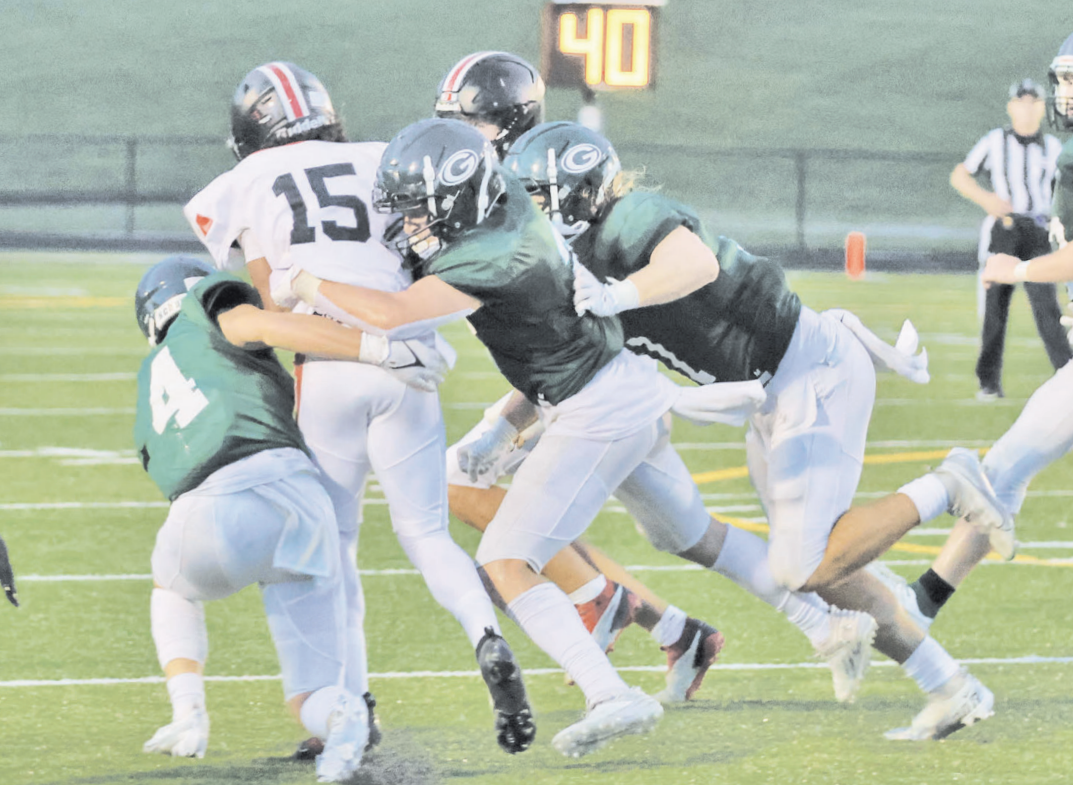 The Glenvar football team scored on their second drive of the game Friday and that was all they would need in a defensive battle with Cave Spring. The Highlanders didn't allow a touchdown in a 7-3 win at Glenvar High. "It was sloppy on both sides but both teams played hard," said Glenvar coach Kevin Clifford. "We made way too many mistakes.
They had 63 plays to our 41, but despite all that we gutted one out." The only touchdown of the game was a five yard run by quarterback Brody Dawyot that was set up by a Peyton Deel interception. Cave Spring kicked a field goal in the third quarter but the Highlanders were able to keep them out of the end zone. "We played really poorly on offense, but if I had my choice I'd rather win 7-3 than 48-46," said Clifford. "I'll take 7-3 every day of the week. If you can't play defense you don't have a shot." Jack Camper led the Highlanders with 15 tackles while Nate Johnson had nine, and both had a tackle for a loss.
Deel had eight tackles and two interceptions. On offense Dawyot led the rushing with 66 yards on a dozen carries. Cooper Mullins had 30 yards on 10 attempts and Dawyot was six for 16 passing with a 38 yard strike to Reed Hutchison. With the win the Highlanders remained undefeated at 3-0 and they'll be on the road to play Hidden Valley this Friday at Bogle Field.
The Titans are off to a slow start at 0-3 with a 32-0 loss to William Fleming, a 47-7 loss to William Byrd and last week they fell to Northside, 34-27. "They run the spread and throw it around trying to find mismatches," said Clifford. "We haven't done real well over there in the past. We're going to have to play better."