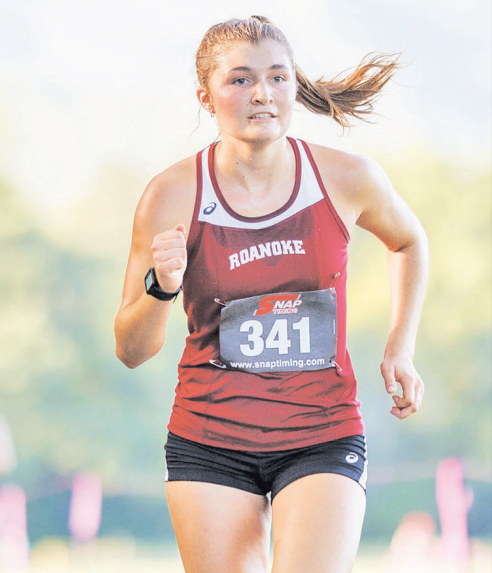 The Roanoke College women finished in first place and the men were fourth in the Rooney Invitational Cross Country meet at Green Hill Park last Friday evening.
The RC women placed six runners in the Top 20 and clinched the team title at their first home event of the fall. Roanoke's team total of 54 points put them five points ahead of Sweet Briar (59) and 10 clear of UVA-Wise (64). Allie Gallaher paced the Maroons with a time of 22:28.8 in the 5K race, finishing in 11th place overall.
Susanna RC women win Rooney Invitational Price (22:55.4) and Evelyn Magee (22:59.3) crossed the tape consecutively in 15th and 16th place. Three more Maroons rounded out the Top 20: Sarah Kochanski (23:39.1) and Glenvar grad Molly McCroskey (24:10.8) completed the team scoring in 18th and 19th place, followed closely behind by Madeleine Rhyne (24:14.5) in 20th.
Roanoke's five scoring runners in the men's race crossed the line within a 20-second span as the Maroons produced a team score of 77 points. UVA-Wise won the race with a total of 49 points. RJ Birdsall led the way for Roanoke on the 5K course with a time of 17:51.1, finishing in 12th place. The Maroons head to Charlotte to compete in the Queen City Invitational this Friday.