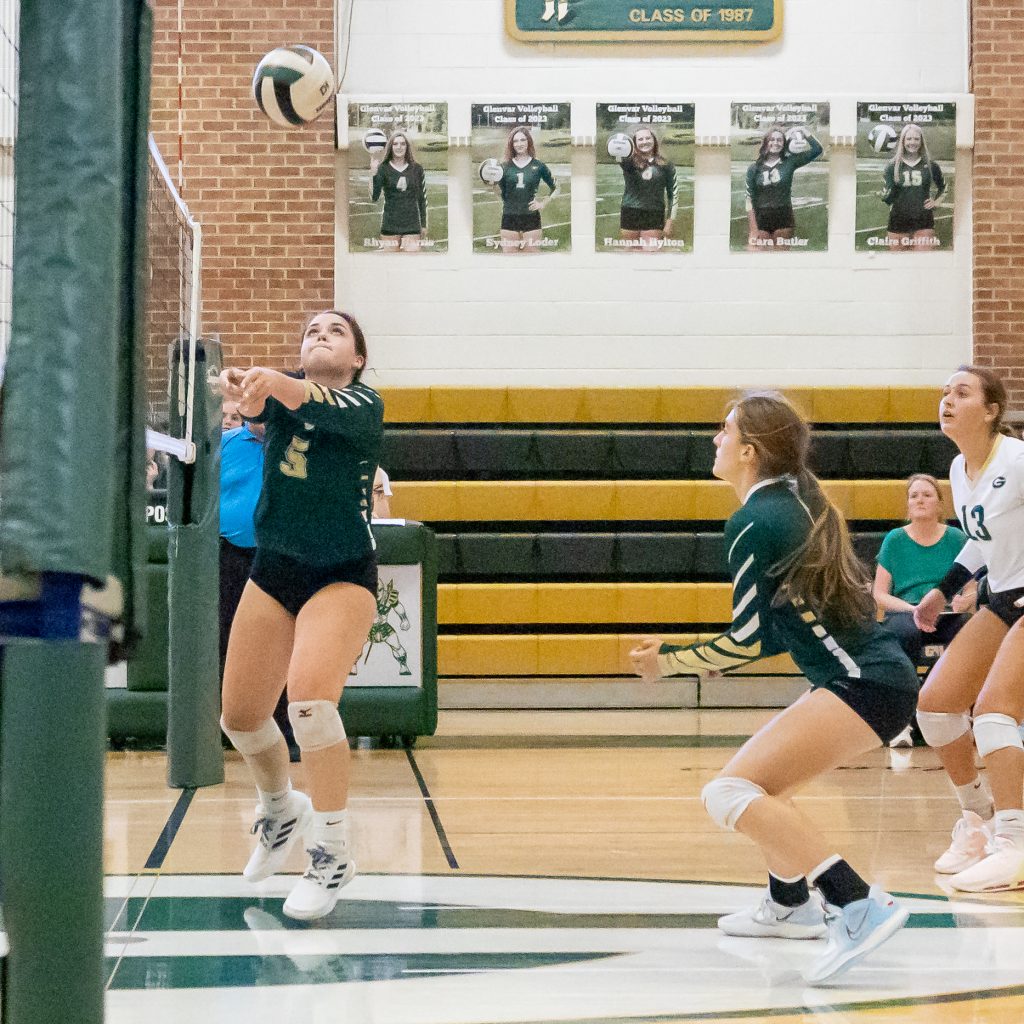 By Brian Hoffman
The Glenvar volleyball team remained undefeated after a dozen games when the Highlanders swept Alleghany in three sets Tuesday. Glenvar took a 25-5, 25-11 and 25-6 win at Glenvar High School.
The Highlanders dominated the visiting Mountaineers with 37 kills in three sets and 21 aces. Claire Griffith had 14 kills herself in just 16 attempts and Sydney Loder had eight kills, three blocks and four aces. Audrey Conner handed out 32 assists.
Last Thursday the Highlanders traveled to Buchanan where they downed James River in three sets, 25-12, 25-13 and 25-15. Hannah Hylton led the team with three aces on 16 serves with no errors, six kills and 12 digs. Griffith had 11 kills and two aces while Conner dished out 29 assists. Also, Natalie McMahon had eight kills on 12 attempts with no errors and two aces and Daisy Ann Dawyot led the team in blocks with four.
"As a team, we only missed one serve in three total sets," said GHS coach Mark Rohrback. "Awesome performance and focus level from behind the service line. I was extremely pleased with that number, especially since we had 11 aces to go along with only having one error."
Next week the Highlanders have two tough Three Rivers District matches on back-to-back nights. On Tuesday they go to Radford and a night later Carroll County comes to Glenvar. Carroll will be one of the tougher matches for the Highlanders in the regular season.