Submitted by Roanoke College News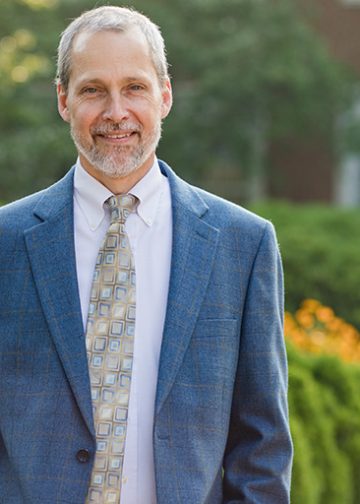 Roanoke College President Frank Shushok announced today that Dr. Richard Grant will serve in a special role as Senior Advisor to the President for Strategic Initiatives,
 effective immediately.  
Dr. Grant will report to President Shushok, work closely with Dr. Kathy Wolfe, Vice President of Academic Affairs and Dean of the College, and serve as a member of the College's leadership team.  
Grant's priorities will be to lead and support a highly collaborative college-wide task force to improve Roanoke College student success, focused on retention and graduation rates.  These efforts will focus on all aspects of the student experience including academic engagement, sense of belonging, and overall well-being. In his new role, Grant will be responsible for managing high-level projects that enhance and improve student outcomes. 
"I am grateful to Dr. Grant for taking on this critical role, his successful tenure at Roanoke College, most recently as Interim Dean, will be enormously helpful as we work
 to achieve our collective hopes for students and Roanoke College," President Frank Shushok said. "Our goal at Roanoke College is to enable every student to succeed." 
Grant will also work closely with Dean Wolfe and other stakeholders to advance the PLACE, the center for Purpose, Life and Career Exploration. He will work to ensure that
 every student has opportunities that best align with their personal interests and career aspirations. 
"Dr. Grant and I are of one mind regarding the importance of purpose and well-being exploration for students, faculty, staff and the institution. I'm excited to work closely with him to advance student success and belonging," said Dean Wolfe. 
"Creating a framework for our students to explore and discern their strengths, identify goals and determine pathways toward those goals is rewarding work. I look forward to further elevating and enhancing the way we connect students to meaningful lives and careers," Grant said. "Helping our students confidently express how their Roanoke College education helped them develop valuable marketplace skills will benefit our students and our community." 
Grant served as Interim Vice President for Academic Affairs & Dean of the College for the past year. Prior to this role, he was Associate Dean for Academic Affairs and Student Engagement for six years and Director of Experiential Learning for the three previous years.  
During his 26 years on the faculty, Grant has taught the full spectrum of physics courses, contributed several courses to the general education curriculum, supervised many student researchers and interns, and served as advisor for major and non-major students. He was also the principal driver behind Roanoke's Purpose initiative and author of the most recent Quality Enhancement Plan.