By Aila Boyd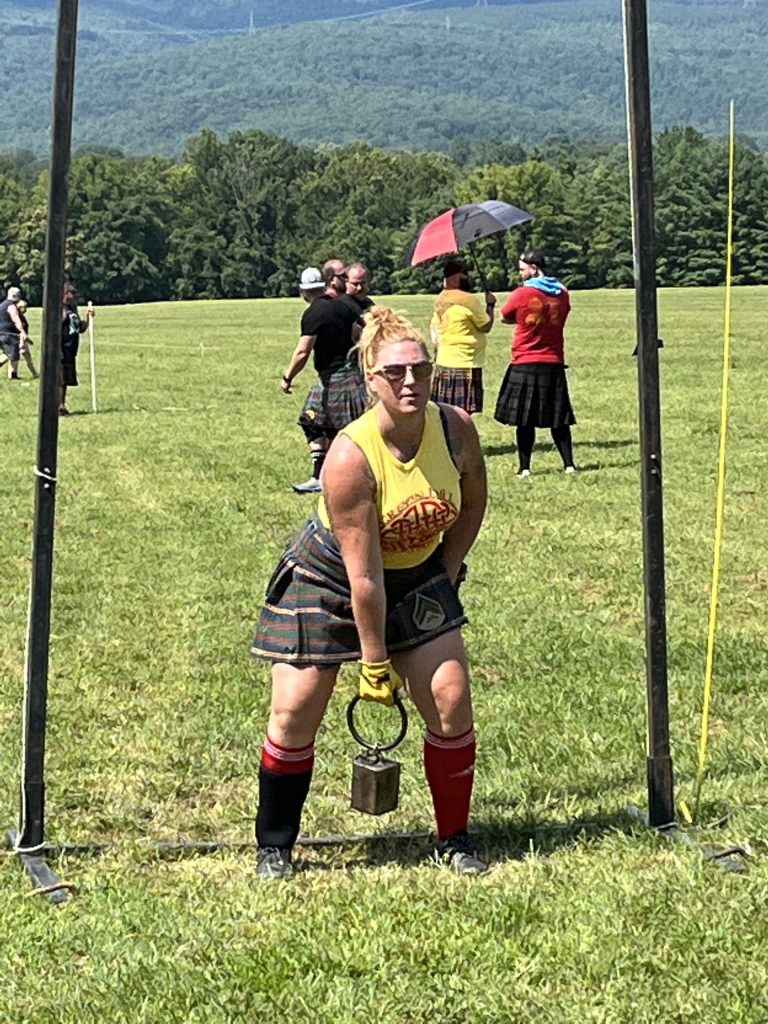 The spirit of the Scottish Highlands was alive and well Saturday at Green Hill Park.
The annual Green Hill Highland Games, which ran from 9 a.m. to 6 p.m. celebrated the Celtic and Scottish culture of Southwest Virginia. This was the 12th time the games have been held. 
Chad Clark, one of the organizers, noted that this year's event was special because it was the first time it has been held since 2019. For the past two years, the games were canceled due to the COVID-19 pandemic. 
Clark was a bit nervous heading into Saturday. "There were so many uncertainties," he said. 
Despite his nerves, he reported that the consensus from those who attended the event was that it was a success. 
"Everybody was so happy for it to be back," he said. "It was a huge success. It surpassed our expectations."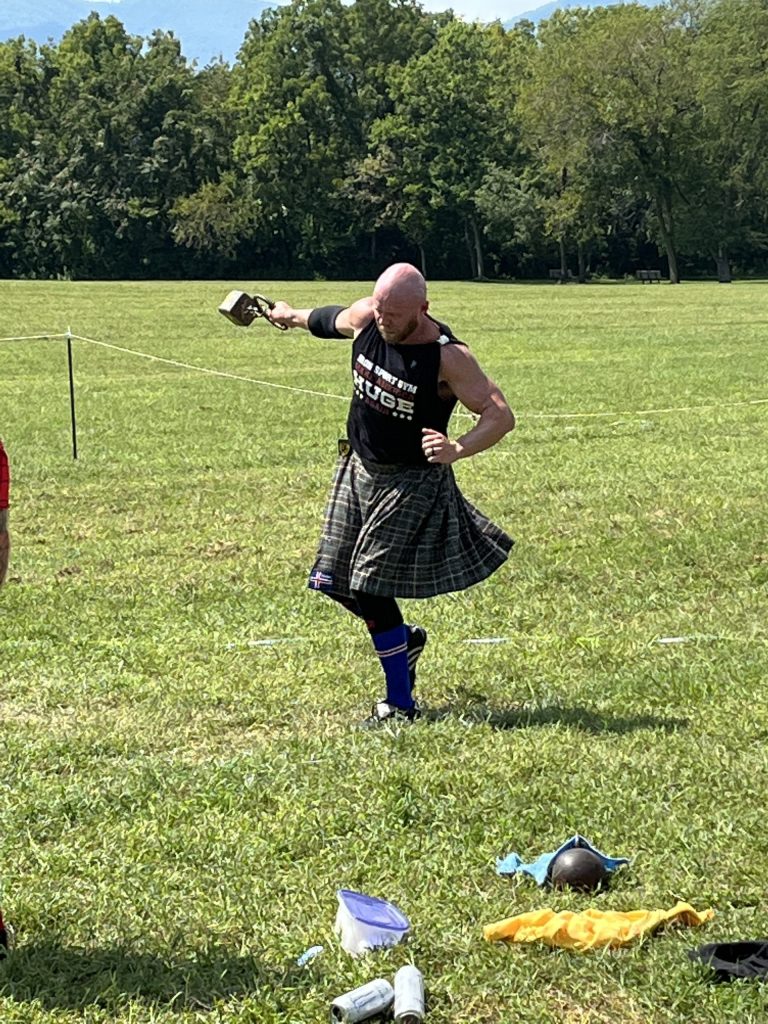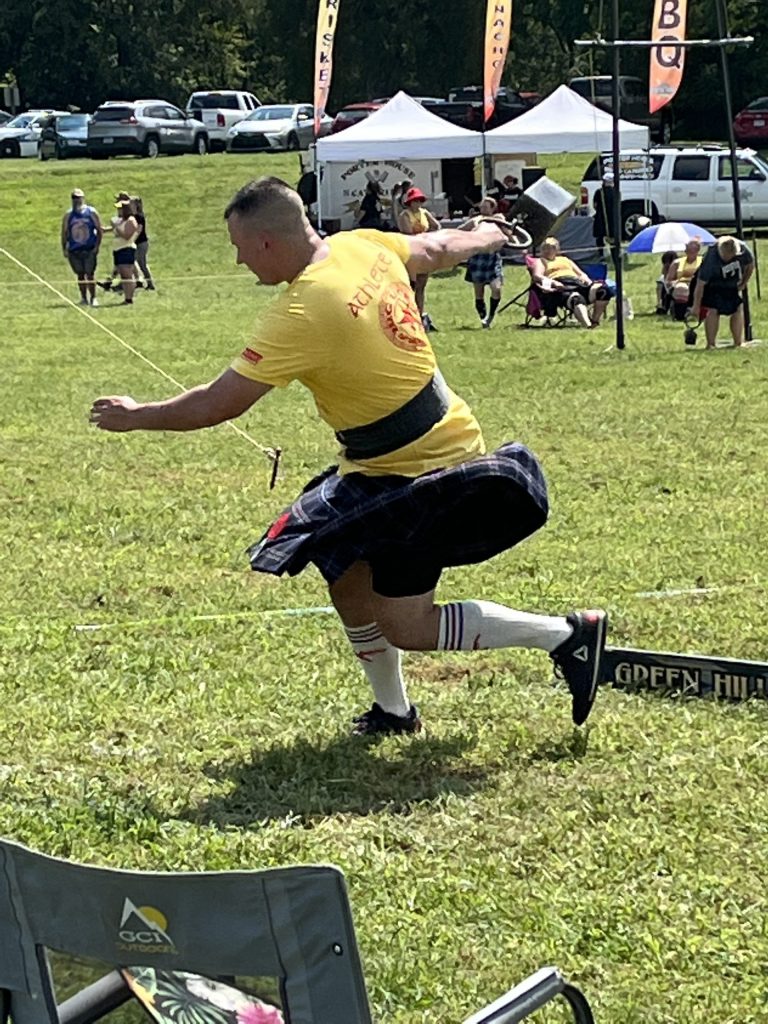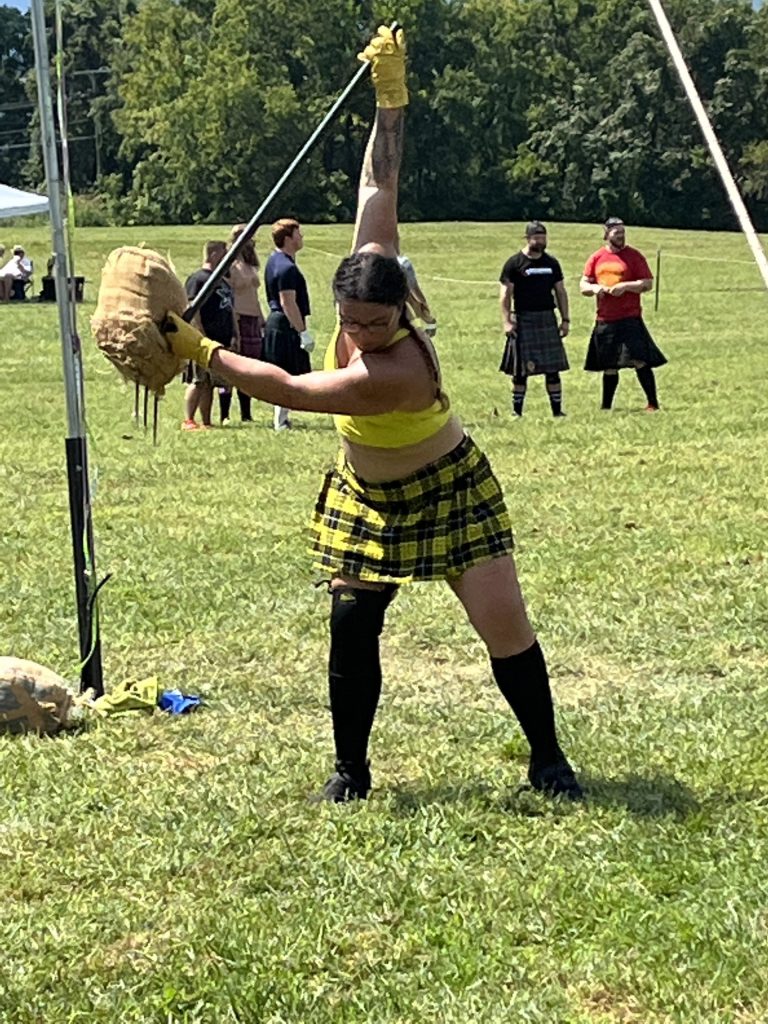 Activities included professional and amateur athletic competitions, Celtic clans, culture and history, live music from Kinnfolk, SYR, Virginia Highland Pipes and Drums and Shenandoah Valley Pies and drums, Celtic dance demonstrations, rugby demonstrations, Highland culture vendors and food vendors. 
"All my food vendors sold out. I had craft vendors that literally sold out of everything they had," Clark said. "They were ecstatic." 
The Celtic clans that participated in the festival included Appalachian Highlands Celts, Clan Bell, Clan Buchanan, Clan Campbell Society, Clan Donnachaidh, Clan Ferguson, Clan Gunn, Clan Hamilton, Clan Leslie Society International, Clan Maclean, Clan Mackintosh, Clan Macnachtan, Clan Rose, Clan Ross America, Clan Wallace Society Worldwide, MacCallum-Malcolm Society, The Sedalia Center, Clan Young and Dragon Research Collaborative. 
Money raised through donations and T-shirt sales during the event will go to the Ronald McDonald House. 
Clark is also involved in the Radford Highlanders Festival at Radford University. He will start planning for the 2023 Green Hill Highland Games following the Radford event, which is slated for Oct. 8. 
"Expect it to be bigger in 2023," he said. 
The event is held in partnership with the Roanoke County Parks, Recreation and Tourism.