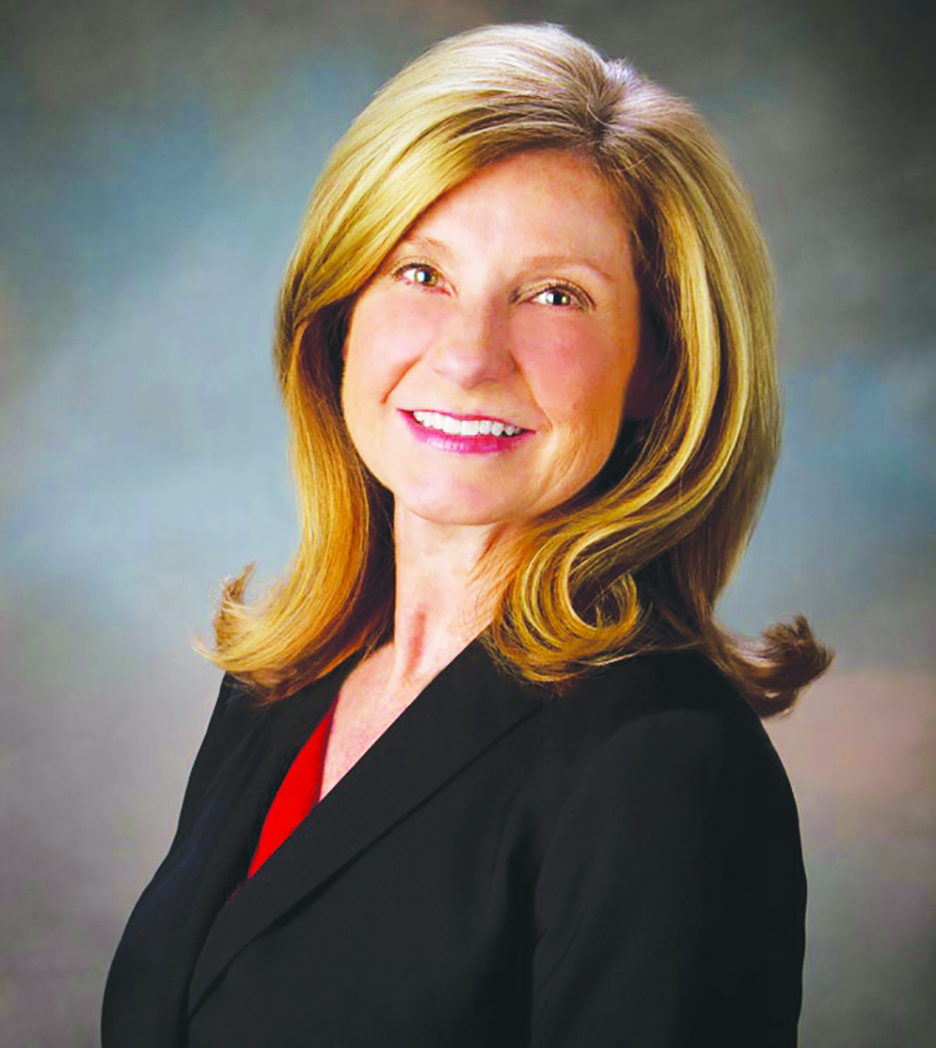 Editor's note: The Salem Times-Register requested that Martha Hooker, who is running against challenger Thomas McCracken for the Republican nomination for the Catawba District seat on the Roanoke County Board of Supervisors, answer questions about her background and positions. Her answers are printed in full below. -Aila Boyd
Q: What prompted your decision to run for the board? 
A: My husband and I have lived in this beautiful community for 40 years and we loved raising our children here. With my experience serving on community boards and working as a teacher, I understand the unique issues in Roanoke County. I enjoy connecting with our citizens and listening to their concerns and resolving local issues. I want to make sure Roanoke County uses our citizens' hard-earned tax dollars efficiently. I want to keep Roanoke County a great place to live for our children and grandchildren.
Q: What in your background makes you feel equipped to serve on the Roanoke County Board of Supervisors? 
A: I have strong experience in government, education and with local businesses. I have the experience of currently serving on the Board of Supervisors. Our current board is a good team that has a good working relationship. I respond to citizens and listen to suggestions and concerns. I am a consensus builder and work to bring a common-sense approach to decisions. I have twenty-three years on the planning commission prior to serving on the Board of Supervisors. I understand the operations of Roanoke County.
My entire career was working as a marketing and business teacher in Roanoke County Schools. I have worked with students and the business community to help fill the gap in workforce development. I understand the education system and current challenges.
I understand the unique issues and local business needs for workforce development. We need to keep our young people here in the valley to fill these jobs.
Q:  In your estimation, what is the role of a county supervisor and how do you see that role lining up with your idea of leadership?
A: I agree with the Roanoke County website, "The Board of Supervisors enacts ordinances, establishes policies, sets the tax rates, and approves the budget in accordance with the desires of the residents and applicable state and federal laws."
As a member of the Board of Supervisors it is important to be a leader in the community and serve as an advocate for the County. I currently serve as chairman on the Roanoke County Board of Supervisors. I also serve on the following boards:
Chief Local Elected Officials Consortium, Chair

Virginia Association of Counties 2023 Education Steering Committee, Vice Chair

Social Services Advisory Board

Virginia's First Regional Industrial Facility Authority 

Western Virginia Regional Jail Authority
As a Board of Supervisor member, I will continue to lead by advocating for the citizens of Roanoke County and the Roanoke Valley in all these roles.
Q: What will some of your priorities be if elected? 
A: Economic Development expansion to include workforce development, housing inventory and broadband
Education to include the new CTE Center, adult education and retention of students living here after graduation
Transportation to include I-81 improvements, regional efforts on major road corridors and airport expansion
Mental health and opioid abatement to include Catawba Hospital expansion
Q: What challenges do you think the Catawba Magisterial District will face over the next four years?
A: We need more development in the 11/460 corridor to include restaurants and services.
We need more improvements on I-81 so that less traffic spills over to 11/460 after accidents.
Continued broadband expansion in the unserved and underserved areas.
We need more housing inventory.
Q: What challenges will Roanoke County as a whole face over the next four years? 
A: We have made much progress in recruiting and retaining public safety officers since implementing our new pay plan. We need to continue efforts to fully staff our police department and SRO's.
We have a growing inventory of aging facilities.
We need more housing opportunities for differing levels of need in our population.
Q: Is there anything else you'd like voters to be aware of before voting?
A: I have experience on the Roanoke County Board of Supervisors and the planning commission. I understand how the government of Roanoke County works.
I have a common-sense approach in making decisions and resolving issues for citizens.
I respond to citizens in a timely manner with results.
I worked my entire career in Roanoke County Schools as a teacher working with local businesses and understand workforce development needs.