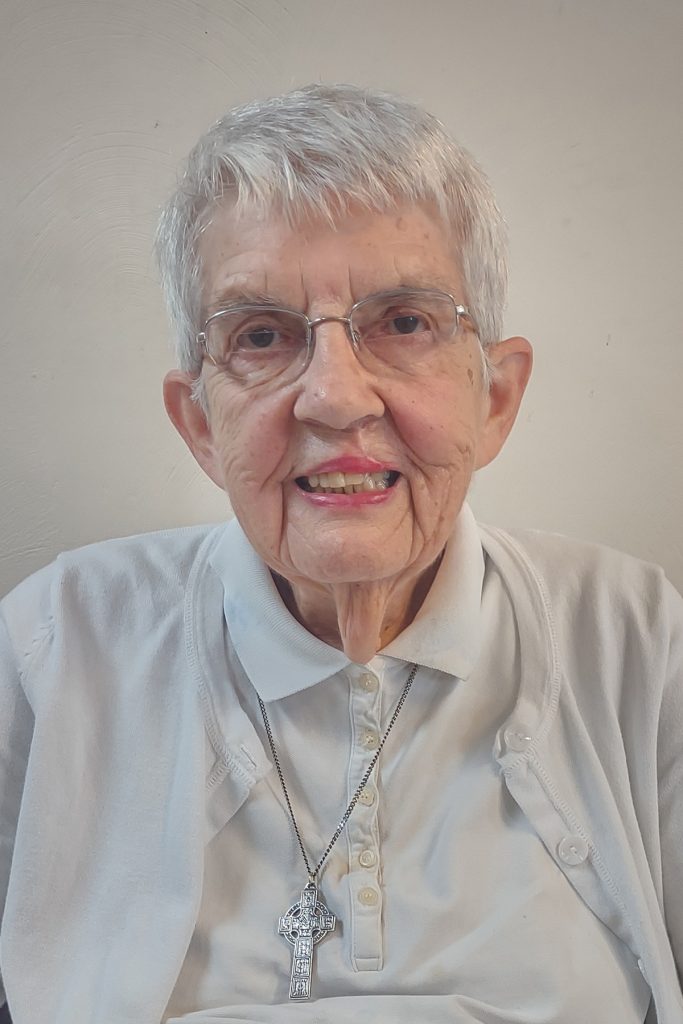 By Frances Stebbins
Frances Stebbins has been covering events in Western Virginia, especially those relating to faith communities, since 1953. She lives in Salem.
Ever since Good Samaritan Hospice  was established in the Roanoke Valley 30 years ago, there has existed the dream of being able to care for terminally ill persons in a nearby facility where they could have their pain treated.
Currently, medical personnel come to the patients' homes to provide pain-relieving medicines as well as comfort and emotional support. This, it has been noted in materials from "Good Sam," puts additional strain on the family of those who are not expected to survive much longer. Even so, families frequently express their appreciation for the attention their loved ones received.
Now the prospect of a true Hospice House has brightened. A retired Roanoke owner of a construction and real estate business, Maury L. Strauss, has donated a memorial gift of one million dollars to the non-profit Good Samaritan organization. It recognizes the care given to his wife Sheila to whom he was married for 65 years before her death from cancer in 2016.
In announcing the gift in a Community Report, Aaron Housh, the CEO of Good Samaritan, further updated the public of the building campaign starting soon to augment the Strauss gift. Employees so far have pledged nearly $17,000 toward the construction of a building in Northwest Roanoke County.
This free-standing building will have 16 beds in a campus-style facility to be on six acres in the 4000 block of Cove Road. Brochure materials state that it will be known as the Good Samaritan Center for Caring and that it will afford a cheerful place for relatives to be with their loved ones as death nears.
[Parenthetically, I have written about the concept of Hospice care since the idea was introduced to a Roanoke clergy group around 1990. Sue Ranson, long the CEO of Good Samaritan before Housh, talked with me often about the concept of making life as meaningful as possible for patients whom doctors have judged have limited time to live. I did not experience Good Sam family care when my husband and a son died earlier in this century, but if need arises, I am glad the program is there. I am glad I played a part in educating the community about it.}
______________________________________________________________________
Scripture tells us in several places that God–call the deity Higher Power if you  prefer—always makes good come of the bad events in life. And so having recently experienced another birthday and the loss of my last friend old enough to have reared her family in the same years and church as mine, I find that I can see some socially and spiritually rewarding events emerging from the COVID pandemic as well as what I call the Digital Age.
I'm thinking of the new friends I have made in recent years as well as the renewal of some friendships from many years back.  Through e-mails and other means I have been enabled to catch up with such folk as clergymen Malcolm Minnick Jr., a retired Lutheran pastor now living with his wife in a retirement home in a Minneapolis suburb; retired Episcopal Bishop A. Heath Light, who shares a birth month with me and communicates by telephone or postal mail from his home with a daughter in Southwest Roanoke County; and Bernard Via, retired United Methodist pastor and his musical wife in their Southwest County home.
In addition, there is Richard Cummins, now retired to his Southwest County home with his singer wife, Rita, after a long career in church musical leadership in the Roanoke Valley. Cummins likes to reminisce about his native city of Petersburg when he and I, a fledgling news reporter, met there in 1952.
My newer friends are mostly widows of retirement age whom I've met through church or  spiritually-focused small groups nearby. They, and the several nearby neighbors I acquired when I moved to my present small East Salem home in 2014, are proving invaluable as I age and my independence in driving is no longer assured.
Omitting their full names, I'm glad to call as friends Tracey, Cackey, Annie, Kay, Barbara, Kate, Stuart, Dorothy, Jim, David and others I must be forgiven for forgetting who can get me to grocery stores, church and groups I enjoy.
______________________________________________________________________
An Oddity: In the "Alphabet Soup" in which we live there are three common abbreviations occasionally confused as a telephone book once did for me several years ago.
DMV is the common designation for the Department of Motor Vehicles for Virginia. DVM stands for Doctor of Veterinary Medicine which sadly is no longer needed for a cat family in my life. DAV designates my favorite thrift store benefitting Disabled American Veterans.