If you would like to see your pet in the Salem Times-Register, submit a photo and some fun facts to alexander.shedd@ourvalley.org!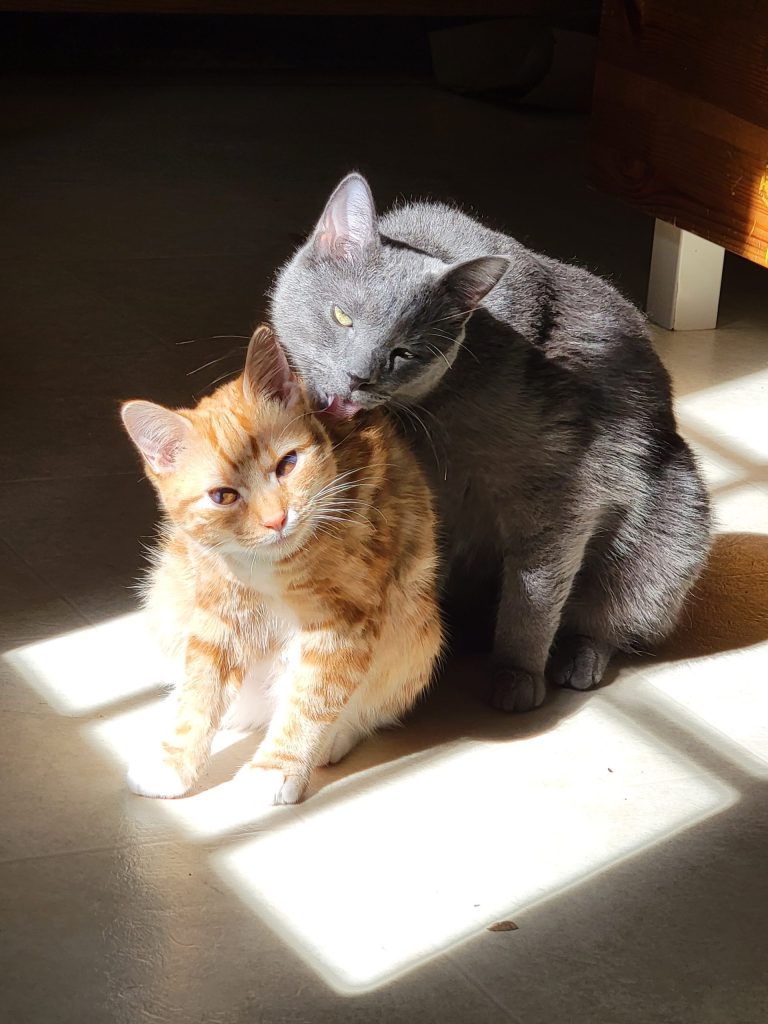 For this week's Pet of the Week, we would like to introduce Pan and Tybalt, two perfect boys who live with yours truly, Alex Shedd.
Pan is a handsome grayish-blue cat that we adopted from Clover Cat Rescue in 2020 when he was just six weeks old. Though he's very moody and likes to relax in shadowy nooks and crannies, he also loves to cuddle on the couch and groom his brother and sister (our beagle Mellow). Pan's name comes from The Golden Compass, my fiance Olivia's favorite book series, after the character Pantalaimon.
Every now and then, Pan gets to go outside on his leash. He's not much of a natural hunter, but he loves to explore the tall grass and flowers in our overgrown backyard. If there is a sunspot somewhere in the house, he will be there. Though he likes to be independent, he always makes a big deal of when it's time for pets.
Tybalt is a much smaller ginger cat that we adopted from the Richmond Animal Control Center in 2021 at about 10 weeks old. Named for a character from Romeo & Juliet referred to as "King of Cats," Tybalt never got much bigger after his kittenhood, but he has the playfulness and energy of a dozen cats his size. His favorite thing in the world is being slung over a shoulder and carried around, and he often surprises us by leaping into our arms from tables and counters, purring constantly despite the significant risk that we'll fail to catch him.
Tybalt had lots of health issues as a kitten. He has scarring on his corneas from a feline herpes infection after he was born, and for the first several months after bringing him home nothing but a faint squeak would come out of his little mouth when he meowed due to a polyp in his throat. He also had an injury to his eardrum before being taken in by the RACC, leaving him with a permanent head tilt and somewhat imperfect balance, though that has never stopped his extreme acrobatics around the house. Tybalt also takes care of most of the bugs in our house and has a wasp kill count that would make an exterminator blush.
While both cats were effectively raised by our beagle, they can both wrestle her to the ground now, much to her excitement. The boys sprint and play around the house with great energy every night, but in the morning they are always ready for copious pets and their daily scoops of wet food.