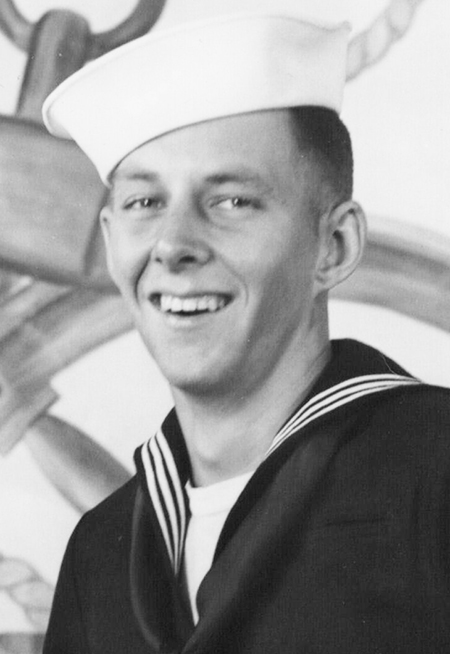 On June 5, 2023, James Oliver "Jim" Hottel died peacefully in his sleep after suffering a brief illness.  One day before the illness, he did yardwork.  Two weeks prior, he drove to Florida to attend a friend's 90th birthday party.  He had a brilliant mind, incredible memory and was a master storyteller.  All who had the pleasure of knowing him were always amazed at his incredible memory, knowledge of history and historical dates.  Even at the age of 90, Jim enjoyed an active and vibrant social life.  
Jim "J.O." was born in the Shenandoah Valley on June 10, 1932.  He grew up on the family farm.  Parents were Julius Lee Hottel and Ruth Matilda Ritter Hottel.  He had three older sisters:  Constance Hottel Watson, Betty Lee Hottel Richards Thatcher, and Gerrie Hottel Arnold.  Jim was the last living family member of those listed.  
After graduating high school, J.O. enlisted in the United States Navy during the Korean Conflict.  After serving our country he returned and married Mary Ann DuBose on February 4, 1956.  While living in Roanoke, he attended Roanoke College and graduated with a double major in Chemistry and Biology.  They started a family in Richmond, VA while he was a student at the Medical College of Virginia.  After several years of living in Northern Virginia, they settled in Craig County for many years prior to building a home in the Catawba Valley of Roanoke County.  Mary passed away at their home in June 2021.  
They are survived by their three children: James Holt Hottel (spouse Robin Wright Hottel), Mary Leah Hottel Buckley (spouse Shannon Anderson Buckley) and Janice Gail Hottel Lee (spouse David Tyler Lee).  Grandchildren are Meghan Elizabeth Hottel-Cox, Nathan Blake Buckley, Rachael Dawn Buckley Pritchard, Olivia Tyler Lee, and Angela Danielle Lee.  Great grandchildren are Theodor Hottel-Cox, Anderson, Cohen, and Katherine Pritchard.  Also surviving are numerous nieces, nephews, and their families.  He had great love for his family.  
J.O. lived life with an attitude of enjoying those around him and appreciating everything this country provided.  From enjoying golf, wood working and nature, he was blessed.  J.O. had a passion for learning that was evident until his last days with us.  
It is with great joy we remember his well lived and enjoyed life.  May he rest in eternal Peace and comfort.  
A service honoring Jim's life will be held on Saturday, June 17 at Catawba Valley Baptist Church, 10922 Catawba Road, Troutville, VA 24175.  Visitation from 4-5; Service at 5, with a reception to follow.
In lieu of flowers, the family requests that memorial donations be made to the Cystic Fibrosis Foundation, 4600 Park Road, Suite 100, Charlotte, NC 28209 or at the following link: https://fightcf.cff.org/site/TR/?pg=team&fr_id=9861&team_id=120033