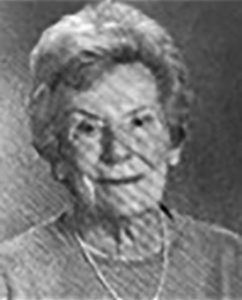 Carolyn Beloat Laub, 88, of Salem, went to be with our Heavenly Father on April 13th, 2023. She was born on August 13th, 1934, and was preceded in death by her parents, Fred, and Eloise Beloat; and her loving husband, William "Bill" Laub. 
Carolyn's passions in life included her faith, family, and friends. She was a caretaker for multiple family members that needed her throughout her life. She enjoyed spending time with her family, and their memories will be cherished forever. She enjoyed watching her grandchildren's sporting events and attended as many as she could. Carolyn also enjoyed golf, tennis, card games, and gardening. She always made family gatherings and holidays very special. 
Carolyn was a devoted daughter, sister, wife, mother, grandmother, and great-grandmother. Those left here on earth to cherish her memory include her sister, Mary Ann McCoy of Summerville, SC; children, Edward Laub (Kim), James Laub (Sharon), and Lisa Flint (Don); grandchildren, Aja, Brittni, Steven, Joseph, and Ellie; and four great-grandchildren. 
Carolyn was a dedicated member of both Our Lady of Perpetual Help and St. Andrew's Catholic churches.  A funeral Mass at Our Lady of Perpetual Help Catholic Church was held at 11 AM on Friday, May 12th, with Rev. Daniel Cogut officiating. Interment took place at St. Andrews Catholic Church in a private setting. 
In lieu of flowers please consider donations to Our Lady of Perpetual Help Catholic Church. Online condolences may be left for the family by visiting www.johnmoakey.com.