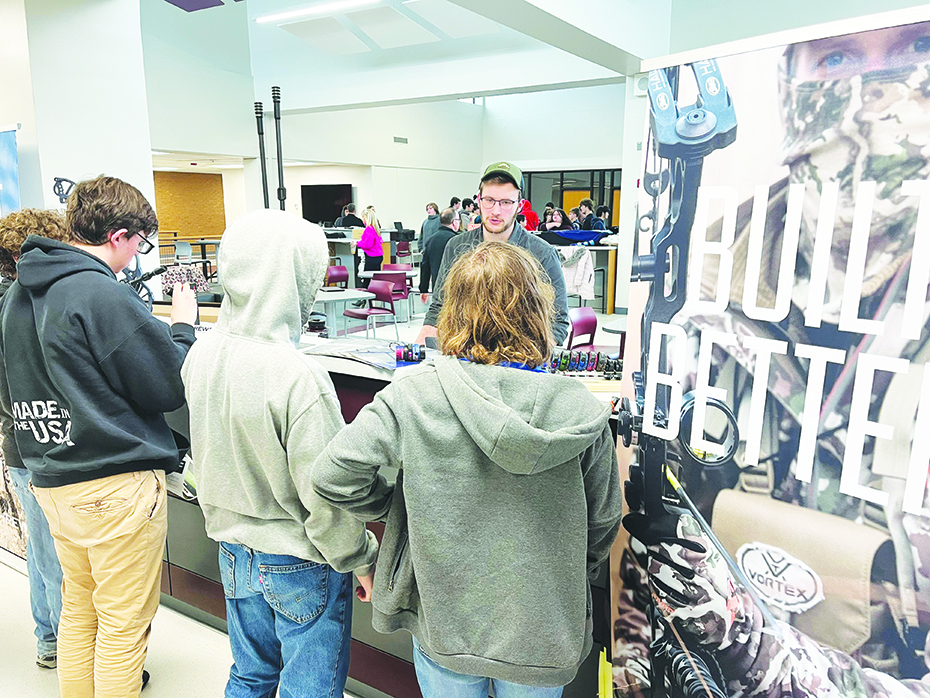 Aila Boyd
aboyd@mainstreetnewspapers.com
A manufacturers showcase was held at Salem High School on Tuesday morning. The goal of the showcase was to inform students about the type of manufacturing that is done locally in the hopes of piquing their interest in this line of work.
All the manufacturers that were on hand are located within the city or right next to it. They included Integrated Textile Solutions, Integer, Graham White/Wabtec, Mersen USA, Oak Hall Cap & Gown, Medeco Security Locks, QualiChem, New Millennium, Yokohama Tire, Kik Products and Damon Company.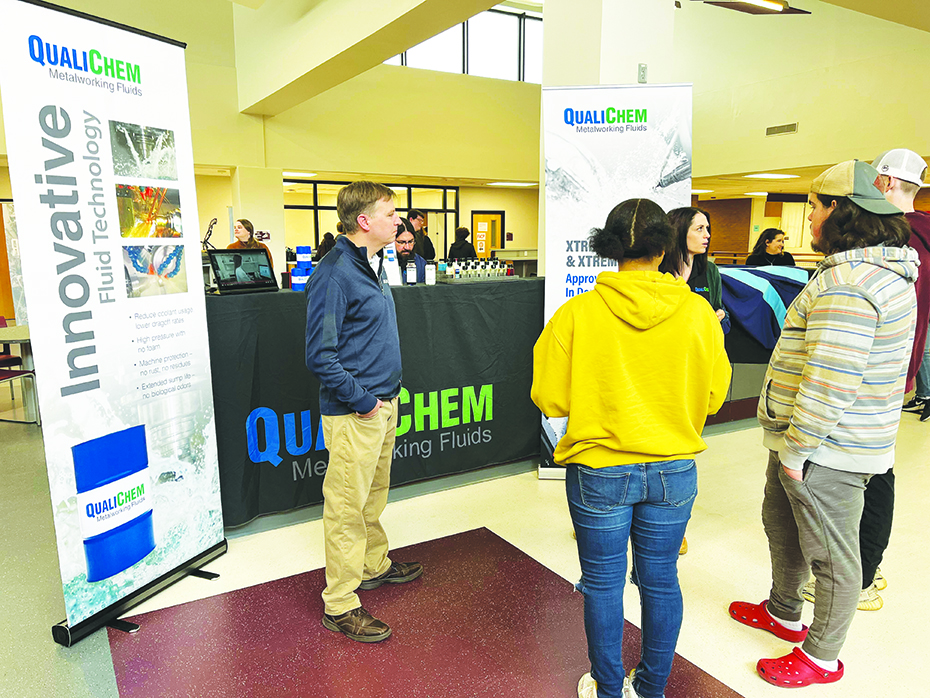 The showcase was organized by Wayne Adkins, business outreach coordinator for Salem. "We're introducing our young people to the manufacturers we have here in the city," he explained. "We have companies here that do everything from medical devices that go inside the body to folks that manufacture equipment that builds buildings."
He went on to note that the majority of the students at the showcase didn't know much about the manufacturers beforehand, as well as the opportunities that might be available to them. Showcases like this one, he noted, are part of the division's goal of ensuring that every senior has a post-graduation plan. He said the plans might include either attending a two-year or four-year school or going into the military or workforce.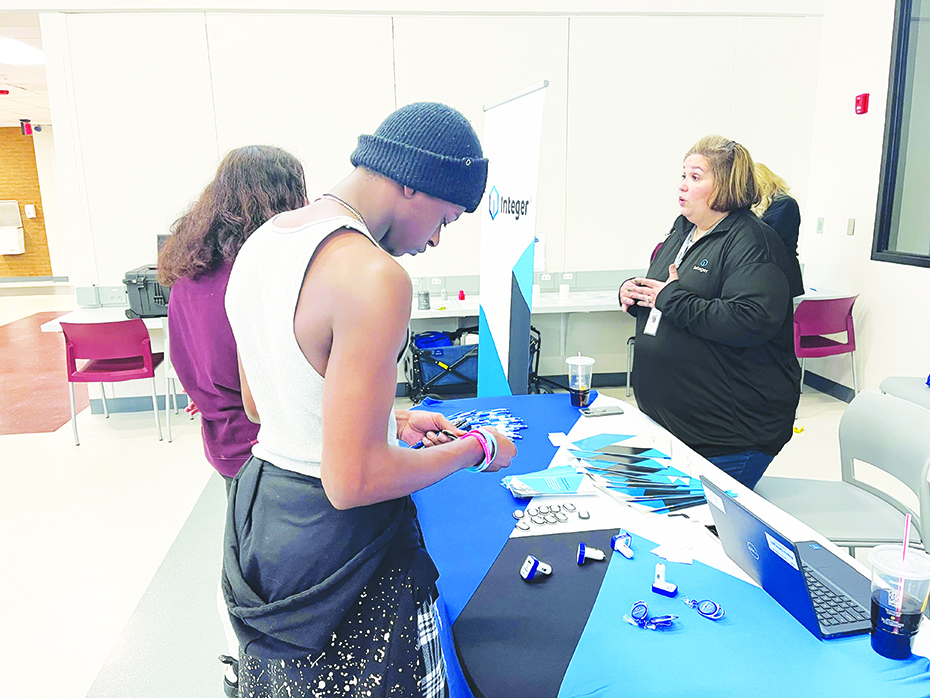 "One of the things we're doing here today is introducing our students to opportunities with companies that are here in town that they can go to work for," he said. "They need a pipeline of employees. All of these companies here need entry-level employees. They need engineering people. They need chemists. They need people in all facets of education. There're here to create interest and build a pipeline to help them fill opportunities in the future."
Jordan Blankenship was representing Oak Hall Cap & Gown. She said the students were receptive and interested in learning about how much goes into the caps and gowns they will wear for graduation.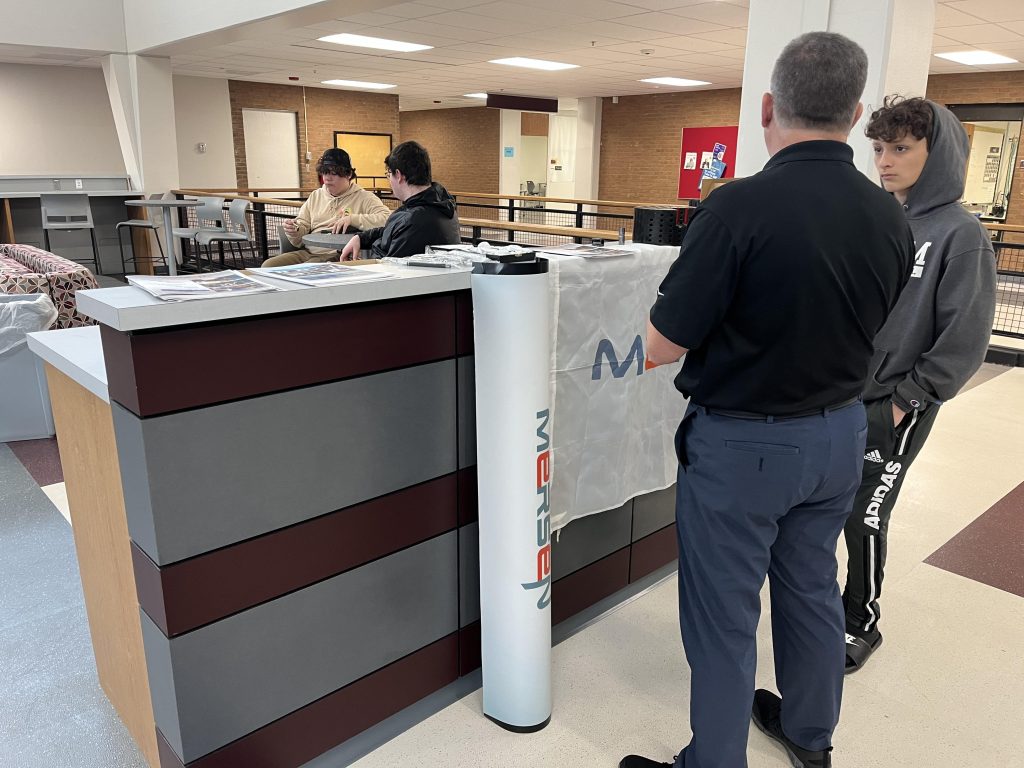 She said, "A lot of them don't really know what our business is. When you get your graduation regalia, you don't really think about the company that it comes from, so they're actually getting to see where their cap and gown comes from."
Josh Pope, from the Damon Company, discussed the type of work his business does. It specializes in metal tag manufacturing. Shrewd Archery, which makes things like stabilizers and scopes, is also part of the company.
"It's cool to see a lot of these guys coming up and asking about what we do. A lot of them have interest in engineering," Pope explained. "I started there when I was in high school, working there doing assembly work. Learning how manufacturing works. Learning that there are significant manufacturing companies in Salem itself."
Many of the same companies will return to the school on April 27 for a job fair, which will also be attended by a number of other companies.