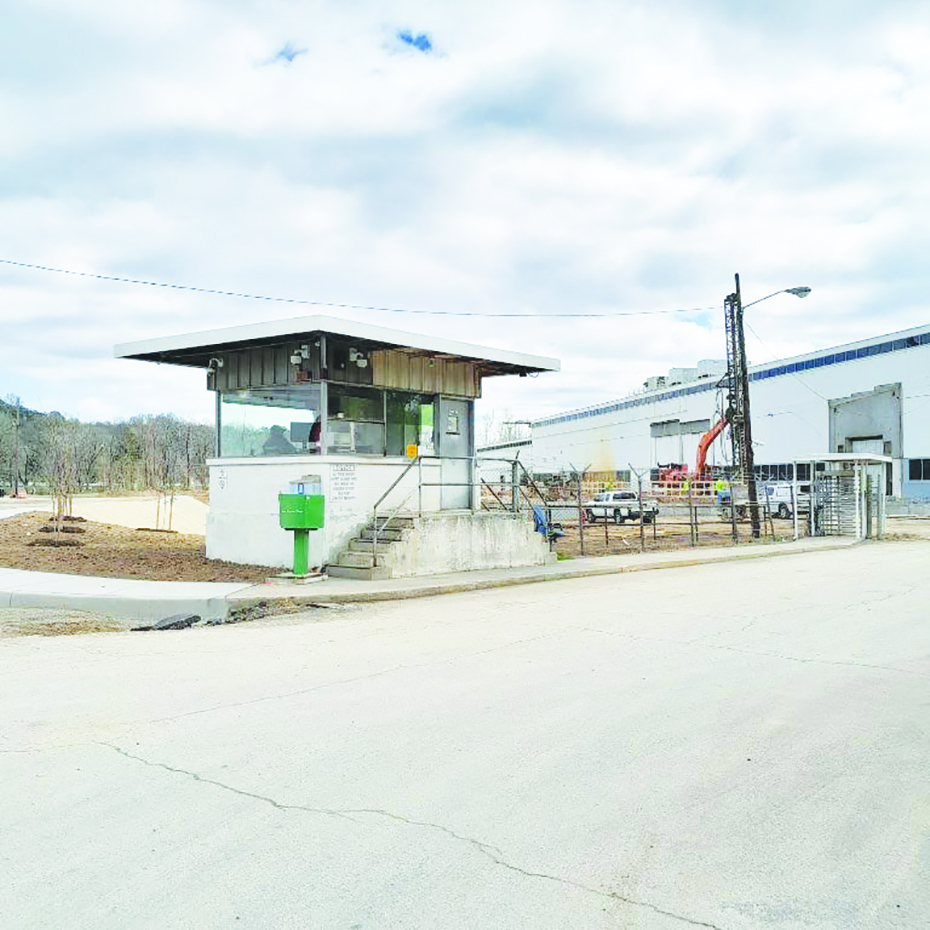 Meg Hibbert

Contributing Writer
Salem and Roanoke Valley residents are excited about last week's announcement for a $32-million Volvo-related production facility in the former Salem GE plant.
"I'm excited, thrilled," Salem Mayor Renee Turk said after Monday night's Salem City Council meeting. When asked reactions of Salem and Roanoke Valley citizens who have contacted her, she said, "People are happy because so many all over the Roanoke Valley have had some attachment to GE."
On March 9 Gov. Glenn Younkin made the announcement that German manufacturer STS Group AG will establish its North American headquarters and manufacturing operation for Volvo and Mack truck parts in the former General Electric building.
STS Group North America has contractors on site drilling footers for and constructing a 32,000-foot addition on the rear of the 200,000-square-foot building at the intersection of Electric Road and Roanoke Boulevard.
The new facility will supply commercial truck parts for Volvo Trucks in Pulaski County and other truck and automotive facilities throughout the US Midwest and Southeastern markets.
A related item was added to the March 13 agenda before Councilmembers went into a closed session, to allow city staff members to move forward to seek loan options to match the state's $500,000 money toward the project.
Salem Economic Development Director Tommy Miller said interviews are starting now for potential employees for the new manufacturing facility.
Support for hiring and training will come through the  Virginia Talent Accelerator Program, Miller said, a workforce initiative created in collaboration with the Virginia Community College System and other higher education partners, with funding support from the Governor's administration and the Virginia General Assembly.
Salem Economic and Development Authority Chairman Dave Robbins said Monday night after the City Council meeting "STS is building the adjacent 32,000 square foot addition on the rear of the GE building to have 50-foot-high ceilings to accommodate large presses for the truck cabs."
Robbins said in order to handle the 600-ton weight, "They had to drill down through the earth into bedrock."
He added production at the new facility is scheduled to start about March next year. The building is actually owned by Phoenix, not STS North America, Robbins said
Miller said, "We reviewed job descriptions, time lines, establishing a landing page and different social media pages to get ready to reach potential employees."
The Salem project is instead of one previously announced by STS Group AG in Wythe County in April 2021. Due to changing market conditions and rising construction costs for a new building, the governor's media release said, the company reevaluated the project and identified the existing facility in Salem.
"I am pleased that the former General Electric building in the City of Salem could meet the company's needs," the governor said, "representing 119 new jobs for hardworking Virginians and a vacant facility's return to productive use."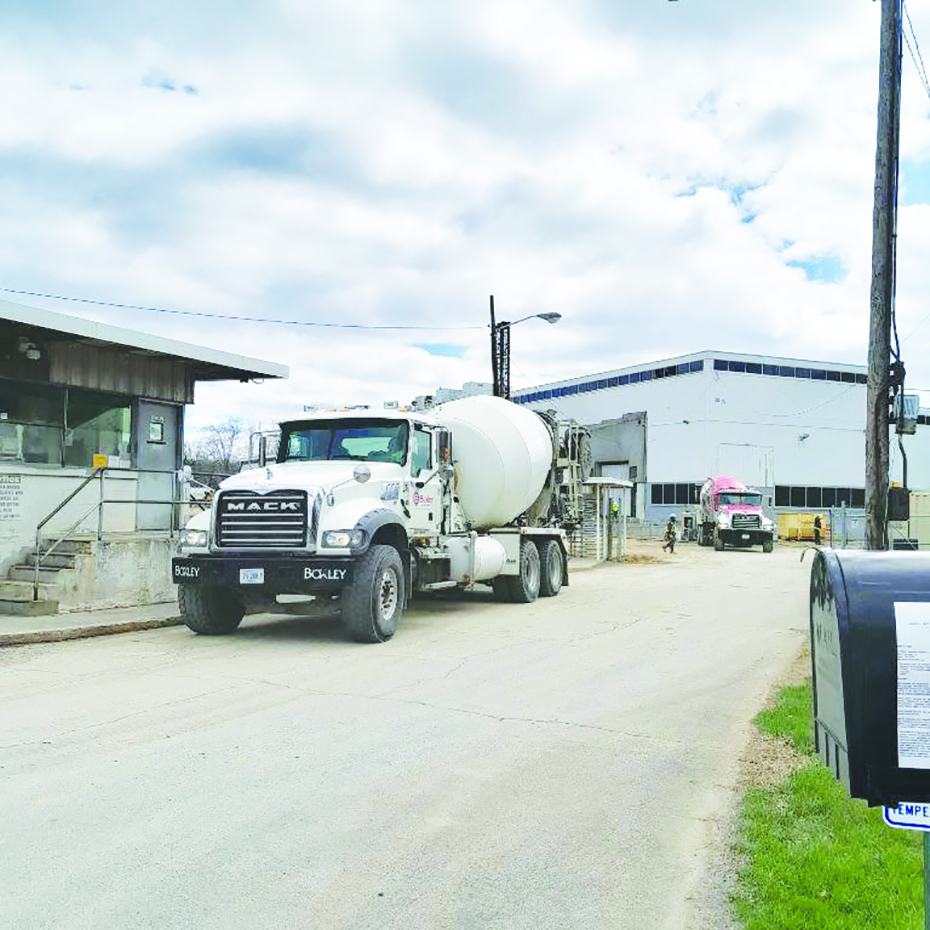 Secretary of Commerce and Trade Caren Merrick pointed out "The GE facility has remained vacant since 2019 and will now be revived as a North American headquarters and manufacturing operation that complements the booming automotive cluster in the Roanoke region — a tremendous win for the City of Salem, the Commonwealth of Virginia, and STS Group."
Albert Buniato, the Chief Operating Officer of STS Group, was quoted as saying "On top of a perfect existing location in a suitable industrial cluster, we were delighted to find very attentive and helpful support from the City of Salem, Roanoke Regional Partnership and Virginia Economic Development Partnership."
Mayor Turk said Salem and the Blue Ridge region welcome STS Group "and are confident this high-tech facility and its new locally trained workforce will prove to be the perfect fit for the area and a thriving success for years to come. Using creative and collaborative teamwork, STS has taken an available and strategically located facility in Salem and will create a well-positioned, state-of-the-art manufacturing space that will benefit all involved."
Virginia Senator David Suetterlein and Delegate Joe McNamara likewise praised the STS decision.
McNamara added, "We were all disappointed when General Electric left Salem a few years ago, and it is encouraging that STS Group will be filling the void at this very workable site. There's no better place for businesses than the Roanoke Valley. I commend Governor Youngkin, VEDP, the Roanoke Regional Partnership, and the City of Salem for bringing this deal home."
STS Group AG, headquartered in Hagen, Germany, develops, manufactures, and supplies products and solutions for components made of plastic or composite material ("hard trim products") for the automobile and trucking industries. STS Group's customer base includes a number of major automobile and commercial vehicle producers. The company operates 12 plants in four countries on three continents, with production facilities in its key regional markets of Europe, China, and the Americas.
The Virginia Economic Development Partnership worked with the City of Salem and the Roanoke Regional Partnership to secure the project for Virginia. Governor Youngkin approved a $500,000 grant from the Commonwealth's Opportunity Fund to assist the City of Salem with the project.
Support for STS Group's job creation will be provided through the Virginia Talent Accelerator Program, a workforce initiative created by VEDP in collaboration with the Virginia Community College System and other higher education partners, with funding support from the Governor's administration and the Virginia General Assembly. Launched in 2019, the program accelerates new facility start-ups through the direct delivery of recruitment and training services that are fully customized to a company's unique products, processes, equipment, standards, and culture. All program services are provided at no cost to qualified new and expanding companies as an incentive for job creation.
Councilmembers, City Manager Jay Taliaferro and other staff went into a closed session at the close of the meeting at 7:30 for the announced purposes of acquiring or sale of property, and for the city manager's annual evaluation.