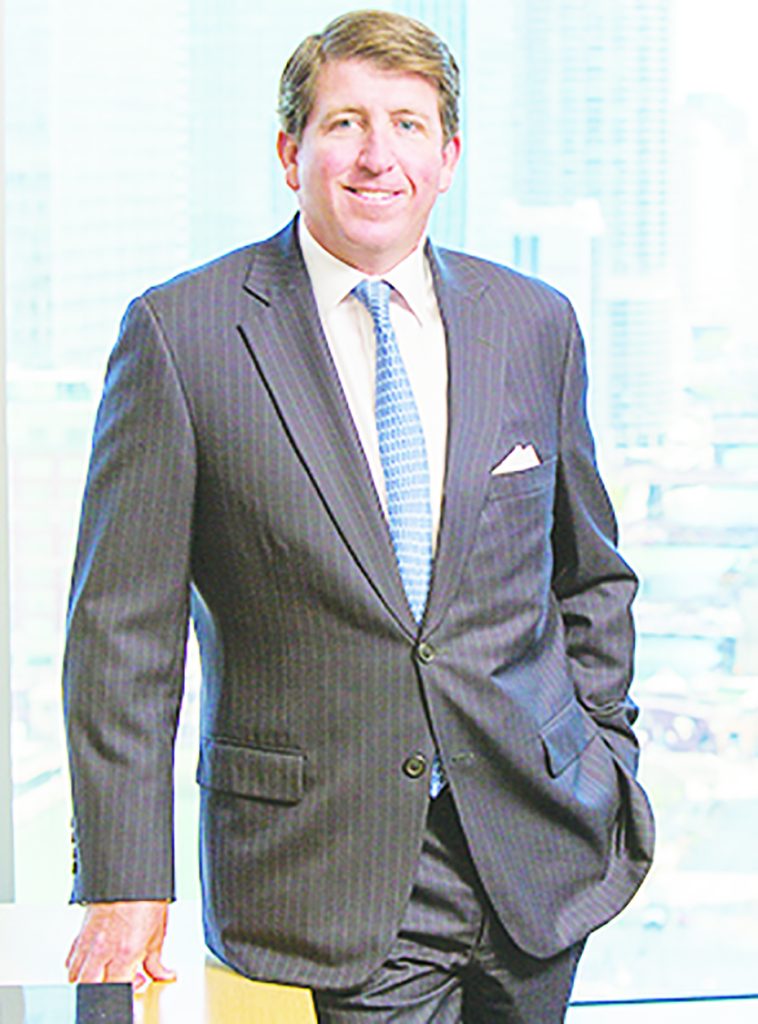 The Roanoke College Board of Trustees appointed a new member, 1993 graduate Christopher "Topher" Merrill, during its winter meeting Feb. 9-11.
Merrill, who lives outside Chicago, Illinois, is the founder, chairman and CEO of Harrison Street, a real assets investment management firm established in 2005. He earned a degree in economics from Roanoke, where he played on the golf team and was a member of Pi Lambda Phi fraternity.
"As I've gotten to know Topher, I've been inspired by his entrepreneurial spirit, authentic and humble perspective, as well as a deep and earnest desire to help Roanoke College flourish," said Roanoke College President Frank Shushok Jr. "His skills and business acumen are exactly what we need at this important moment in Roanoke's history. I could not be more pleased to welcome Topher to the board."
Following graduation from Roanoke, Merrill earned an MBA at Cass Business School in London. He then worked his way up through the ranks at Heitman, a Chicago-based global real estate investment management firm, where he became a partner, owner and managing director. There, he developed the firm's presence in Europe and created one of the first real estate funds exclusively targeting the markets of central Europe.
At Harrison Street, where he is the largest individual shareholder, Merrill serves as chairman of the board and leads the firm's investment and executive committees. Since he founded Harrison Street 18 years ago, the firm has completed $70 billion in transactional volume. As of the fourth quarter of 2022, it had approximately $55 billion in assets under management.
Outside the office, Merrill serves on a number of community boards related to real estate, health care, education and other fields and he enjoys acting as an angel investor for newly developing companies.
"The education and relationships I developed at Roanoke College served as a firm foundation for my graduate studies and subsequent career in the real estate industry, which in turn allowed me to invest in my community and support other entrepreneurs," Merrill said. "I look forward to collaborating with the rest of Roanoke College's Board of Trustees to champion innovations that will help our students excel – and propel our alma mater into a prosperous future."
In addition to welcoming Merrill at the February meeting, the board voted to approve resolutions granting emeritus status to retired Roanoke College registrar Leah Russell and two former members of the board of trustees, 1975 graduate David L. Guy and 1972 graduate John E. Lang. Russell served the college for 40 years prior to her retirement in June 2022, and Guy and Lang each served on the board of trustees for 17 years.
-The Salem Times-Register