By Brian Hoffman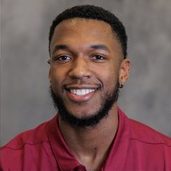 Nick Price, a 2022 Roanoke College graduate, is returning to the men's basketball team as an assistant coach on Clay Nunley's staff.
"Nick embodied what a Roanoke Basketball player is all about…responsible, caring, hard-working, selfless, and a great leader," said Nunley. "He accomplished a lot in a Maroon uniform, and we are thrilled to have him back in the program working on staff. He is an outstanding addition who will bring much to our team and program."
Price played all four years for Nunley, including the COVID shortened 2020-21 season. He finished his career with 331 points, 245 assists, 188 rebounds, 90 steals and 25 blocks. He scored a career-high 17 points this past season at Guilford on January 12.