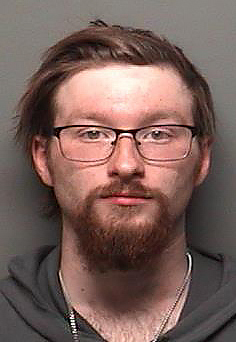 Aila Boyd
aboyd@mainstreetnewspapers.com
Twenty-year-old Salem resident Ronald Eugene Miller Jr. has been arrested by Salem Police Department and charged with one count of felony Sodomy and one count of felony Taking Indecent Liberties with a child, according to a city news release from Tuesday. 
On April 19, officers with the department received a complaint regarding a sexual assault that had occurred on April 16 in the 700 block of Kesler Mill Rd., according to the release. The officers identified the victim as being a young female who is under the age of 15. 
"The juvenile victim reported that she was assaulted by a male she had befriended earlier that evening at a local business, and she indicated that the assault took place in a nearby wooded area," the release said. 
Detectives from the department investigated the report, which resulted in Miller being identified and placed under arrest on April 20. 
He is being held without bond at the Roanoke County-Salem Jail. The release cautioned that the incident remains under investigation. Anyone with information is asked to contact the department at 540-375-3083.