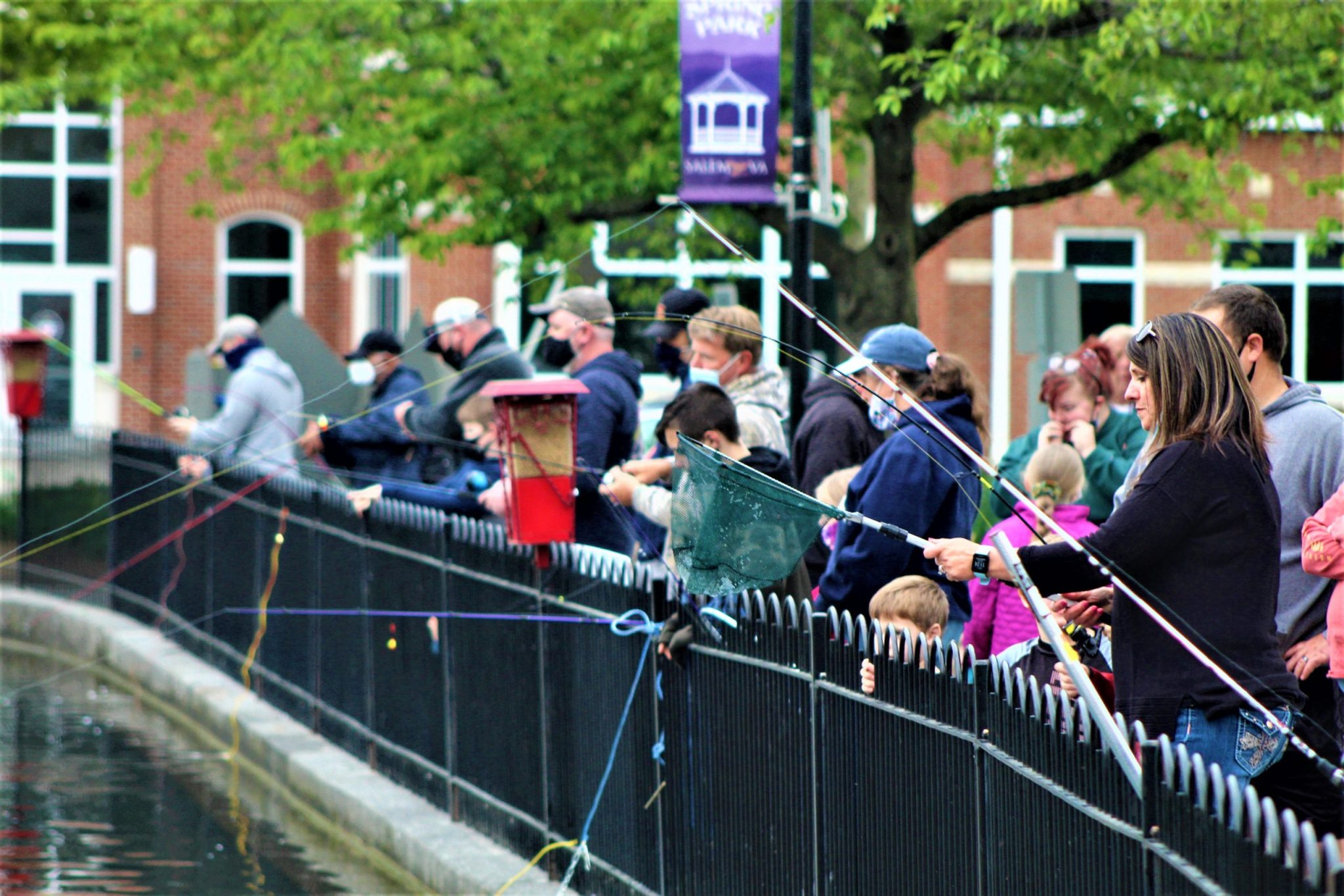 Aila Boyd
aboyd@mainstreetnewspapers.com
The City of Salem Parks & Recreation Department will once again host the 71st Ernest "Pig" Robertson Fishing Rodeo at Lake Spring Park this spring. The 2023 version once again will have Saturday fishing in various age groups. 
The department noted participants must provide their own fishing equipment and adults cannot fish for the children at the Saturday events. Each child can catch up to six trout, and they must keep all the fish they reel in.
The dates are as follows:
Children ages 3-8—Saturday, April 29 from 9 a.m.-12 p.m.
Special needs children—Monday, May 1 from 10 a.m.-12 p.m.
Nursing home residents—Wednesday, May 3 from 10 a.m.-12 p.m.
Children ages 9-12—Saturday, May 6 9-11 a.m.
The Salem Kiwanis Club and Re/Max Real Estate One are once again sponsoring this year's rodeo which is free for area children. The top angler will receive a trophy and prizes will be awarded to young boys and girls throughout each day. 
Lake Spring Park is located at the corner of W. Main Street and Green Street.