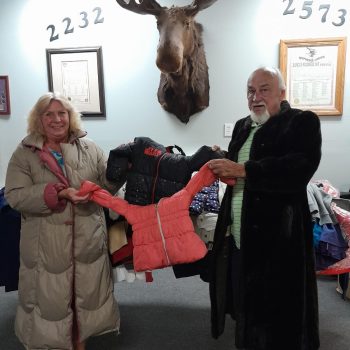 By Meg Hibbert, Contributing Writer
Salem Moose Lodge #2573 members are collecting coats for adults and children, and kids' clothes that will be donated to Mrs. Dorsey's Clothes Closet.
So far, more than 130 coats and jackets have been collected, along with shirts, pants, jeans, gloves, blankets and kids' shoes, shirts, dresses and sleeping bags, Past President Butch Bryant said.
The lodge is accepting donations until Aug. 15, Community Service Coordinator Ann Whitenack said.
For more information or to arrange a pickup at your home or business, call the lodge at 540-387-2809 and ask for Butch Bryant or Ann Whitenack.