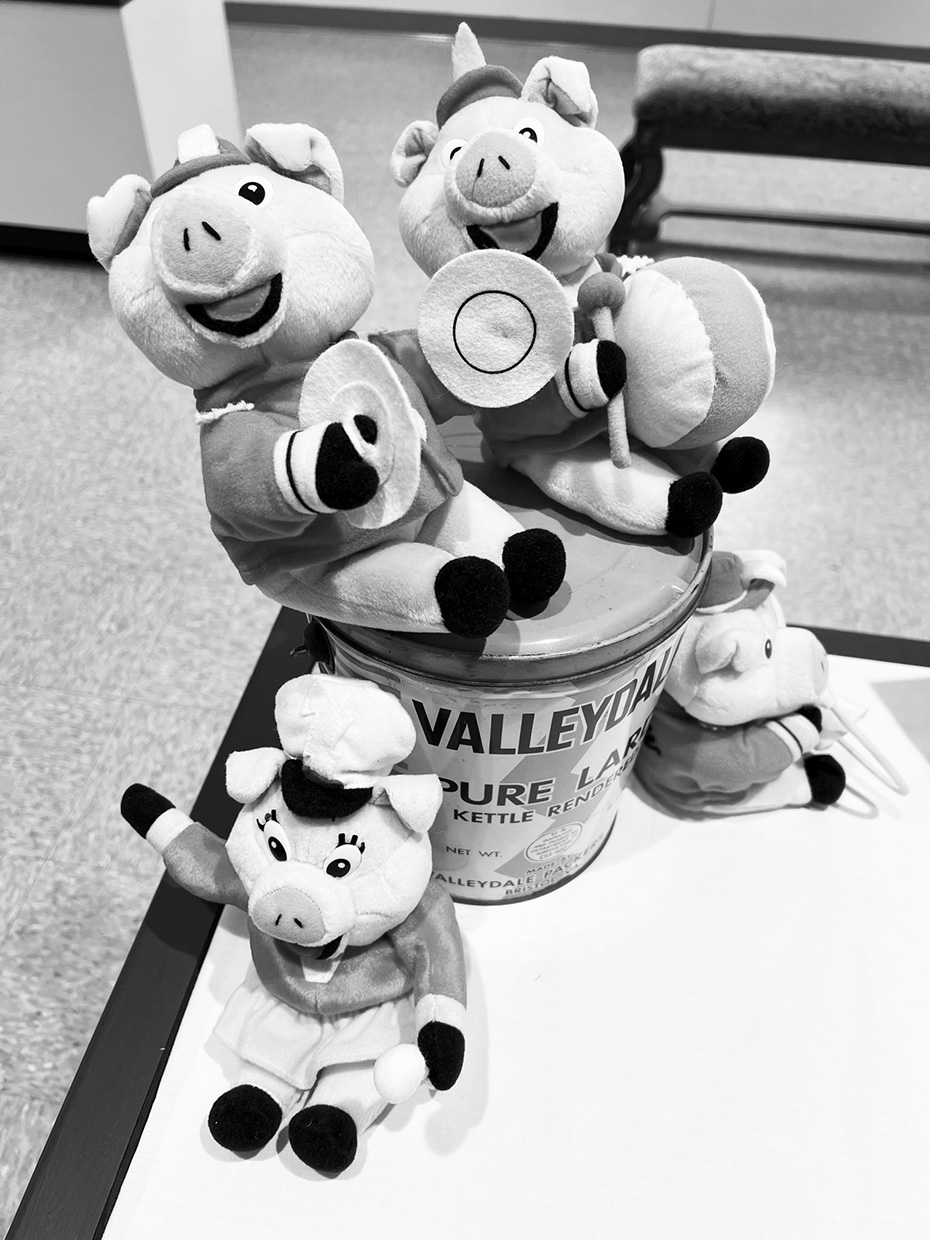 Do you know what the first commercial to air on a local, Roanoke Valley station was?  It was for Valleydale of course!
In 1952, WSLS went on air as the first local channel.  Their first commercial featured Salem's Valleydale meats, and set a precedent for the meatpacking company.  In the 1950s they introduced the "Pigs on Parade," a series of commercials featuring a pig marching band celebrating Valleydale.  These mascots were beloved by generations, continuing to represent the brand on their packaging and merchandise, and in their commercials, until Valleydale's closure in 2006. 
These Valleydale pigs stuffed animals are currently on display in the Salem Museum's new permanent exhibit "Through Their Eyes."  
"Through Their Eyes" highlights sixteen major events, dating back to 1671, that have shaped Salem and the Roanoke Valley into the community it is today. History gets personal as seen 'through the eyes' of men and women who lived here at the time.  The Gallery features personal narratives, pictures, maps, artifacts, hands-on elements, and augmented reality technology. 
The Salem Museum is open Tuesday through Saturday from 10 a.m.-4 p.m. and located at 801 E. Main St.