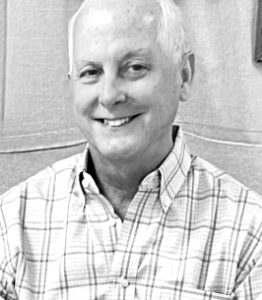 On Sunday, October 1, 2023, David Nixon of Bent Mountain, Va., was joyfully reunited in Heaven with Jesus. He was 64 years old.
David Nixon was a devout follower of Christ who lived a life of faith, love, and service. He was born on October 31, 1958, with his twin sister, Denise (Cee) to George and Ruth Nixon (nee Whitlock). Cancer is listed as his official cause of death, but he used his seven-year terminal diagnosis as a testimony to the peace and joy found in Christ.
David's steadfast faith and devotion to the Lord was a beacon of hope to all those around him. He was diagnosed with stage four cancer in 2016 with a prognosis of three years to live. David lived for seven years and spent every moment of those years joyfully embracing life, and truly living. His cancer journey brought him closer to Jesus every day. He recently told his pastor and friends that if he had been aware of what these seven years would bring, he would have prayed for cancer to come sooner. This time with cancer was the happiest time of his life. He wanted to shout his testimony to the world – to put all differences in doctrine aside and embrace the Word of God and the Love of Jesus. His absolute conviction brings unparalleled peace to his family and friends at this time.
David was a member of New Century Church in Roanoke, Va. His truth growth in Christ started at New Century Church, and he began to be filled with the Spirit in a visible way. He credited his pastors, Jay Owen and Chase Krug, his church family, his various small groups, and spiritually mature mentors for this incredible spiritual growth. Worshipping at New Century on Sundays and with his groups during the week was something he looked forward to all week. He was a volunteer greeter for many years and loved the ability to welcome members and guests into God's House.
In his professional life, David worked as an Attorney in Roanoke, Virginia for over 30 years. He considered his role as a lawyer as a spiritual gift, and helping others through difficult times was truly passion work for him. He practiced law until the very end of his life, and it brought him joy to do so.
David graduated from Roanoke College in 1981, Magna Cum Laude. He attended Wake Forest University and graduated with his Juris Doctor in 1984. He was a member of the Roanoke and Virginia Bar Associations, the Christian Legal Society, and David was proud to be one of ten lawyers who practice collaborative law. Some of his educational and professional honors include being a member of Phi Alpha Delta, Blue Key Society; Appointed Escheator by Governor Allen for Roanoke City in 1994, for 23rd Judicial District, 2001; Vice President of Legal Affairs, Blue Ridge Housing Development Corporation; Former Chairman, Roanoke City Fair Housing Board; Former Member, Roanoke City Parks and Recreation Citizen Advisory Board; and Former Chairman, Roanoke City Republican Party.
David had many hobbies and interests, including Bible study, politics, traveling, worship and bluegrass music, community events, life on Bent Mountain, biking, hiking, pastry and sweet connoisseur, and sitting out on his back deck relaxing. He had a lifelong love of running and completed his last half marathon in spring of 2016. He was determined to run with cancer, not away from it.
David's family was the center of his life. He was preceded in death by his mother and father, Ruth and George Nixon, and his sister, Delores "DeeDee" Carroll.
David is survived by his son and family, Kirk Nixon and Darlene Smith, with his granddaughter, Ella Nixon. Watching his son become a father held meaning that cannot be contained by words for him. He is survived by his daughter and family, Jessica (Sweet Pea) and Nick Blandy, with his grandchildren, Finn (Little Sweet Pea) and Declan (Dec) Blandy. His grandchildren will remember his love and goodness, and the memories of afterschool donuts with Papa will live on. He is survived by Jeff and Lizzie Person.
David is survived by his siblings, Carolyn "Kack" Lynch, John and Debbie Nixon, and his twin sister, Denise "Cee" and Alan Campbell. He is survived by his nieces and nephews, Todd Carroll, Missy and Brian Owens, Jay Lynch, Justin Nixon, Kyle and Michelle Nixon, Emma Nixon, and Blake Campbell, as well as several great-nieces and nephews. He loved his role as Uncle Dave. His love for being surrounded by family and turning nonevents into parties on the mountain was legendary.
Another branch of his family lives on in the Hoffman family. Matthew Hoffman was his brother in Christ, and a friend turned family member in this world. David considered the Hoffman children, Israel, Rayna, Ethan, Josiah, Elleanna, Alayna, Levi, Asa, Isaiah, and Elias his extended grandchildren and they brought him immeasurable joy.
He is also survived by his "Little Brother," Ronnie Pannell III, his sister, Autumn Leftwich, and their mother Tandeia Pannell. 
To name other special friends and friends who became family would be impossible- as his close friends described it, David's life was a ripple effect with our God in the middle.  
A Celebration of David's Life and Faith was held at New Century Church on Monday, October 9, 2023. The family received friends on Sunday, October 8, 2023, at Oakey's South Chapel.
In lieu of flowers, the family kindly requests donations be made to Blue Ridge Women's Center in David Nixon's memory, as he often referred to this as his favorite charity. Condolences may be shared with the family at www.Oakeys.com.