Aila Boyd
aboyd@mainstreetnewspapers.com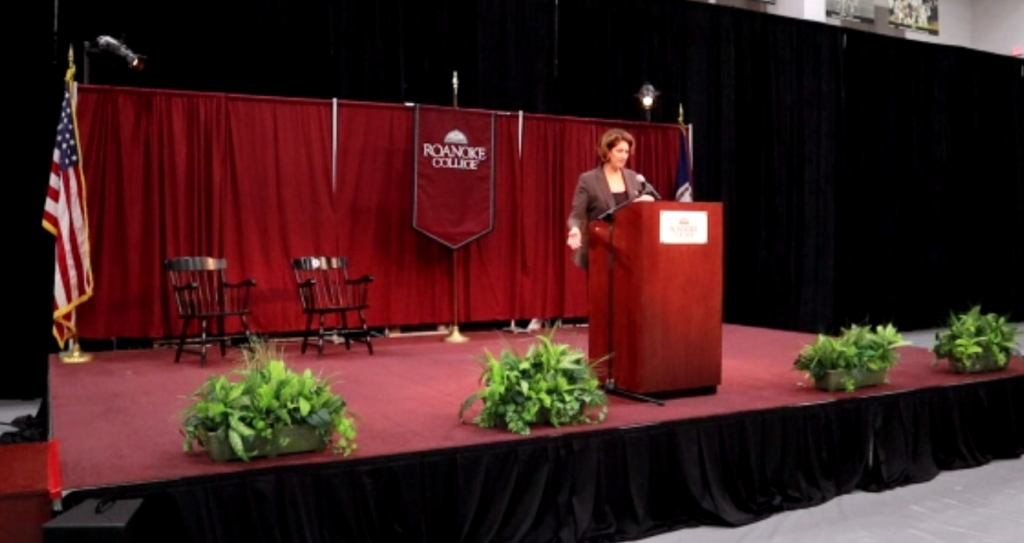 Mara Liasson, a national political correspondent for National Public Radio, spoke at Roanoke College Wednesday, Nov. 2 as part of the Fowler Public Affairs Lecture Series.
The title of Liasson's speech was "Implications of the Midterm Elections: A View of Democracy in America."
Liasson, who joined NPR in 1985, contributes reports to "Morning Edition" and "All Things Considered."
"When we vote, we are giving our consent to the kind of government we want. We hope that government and elected officials who will legislate and administer it will to the best of their ability promote wisdom, guide us toward a perfect union and promote a general welfare—a common good, if you will for the nation's citizens," Roanoke College President Frank Shushok said in remarks prior to Liasson's introduction.
Liasson provided an overview of the political landscape going into the midterms.
"We're in this volatile, hyperpolarized, super tribal moment where sometimes it seems like we're coming apart at the seams," Liasson said.
She then discussed the implications of the elections. Some of the key races she discussed included the senatorial campaigns in Pennsylvania, Georgia, Arizona and Nevada.