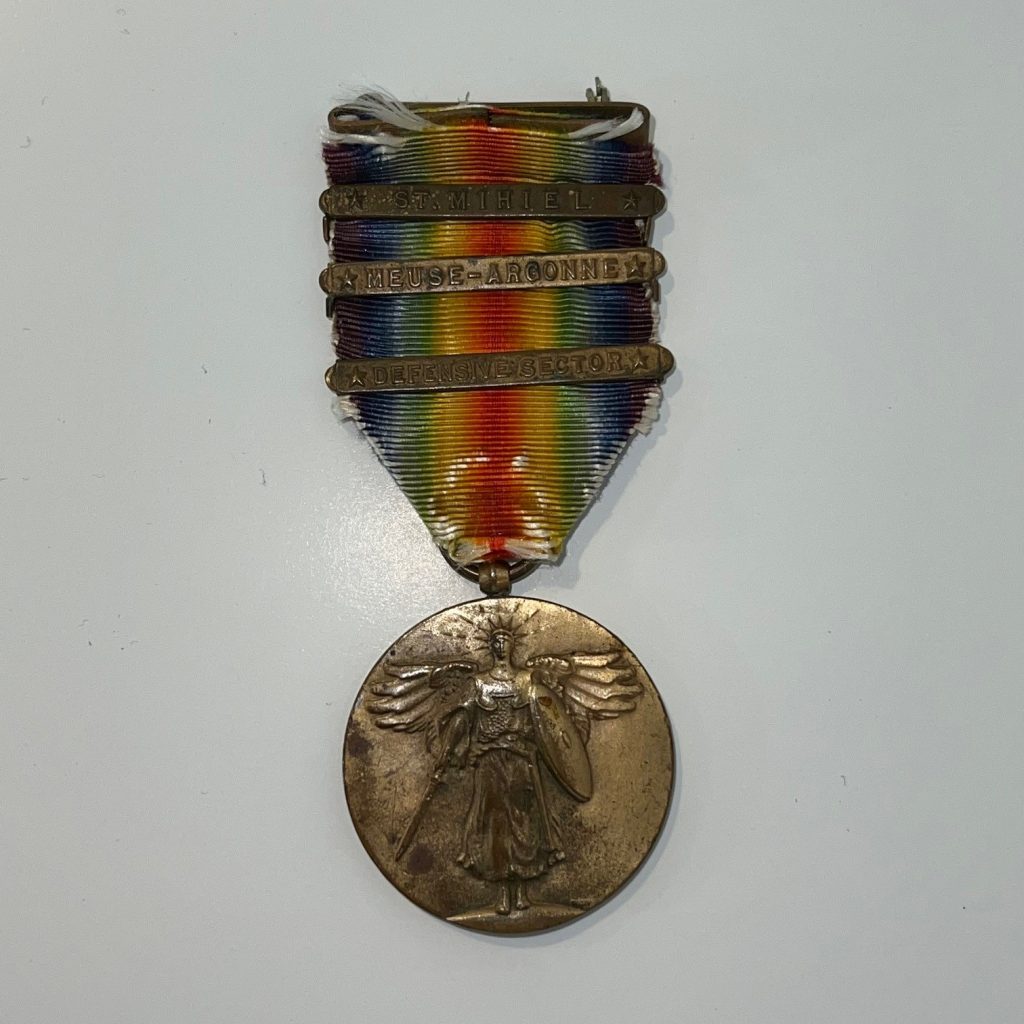 In observance of Veterans Day, the Salem Museum is highlighting World War I artifacts during their Hands-On History Saturday program.
After the War, soldiers received Victory Medals, like the one pictured, which were distributed by the Allied countries to their soldiers. They feature the image of Victory on the front, and the words "The Great War for Civilization" on the back, accompanied by the names of the Allied countries. Soldiers were also given battle clasps to put onto the ribbon that list the different conflicts the soldiers were involved in.
This Medal belonged to Norborne Preas, of Salem, who served in the Army, and fought in the Battle of St. Mihiel and the Meuse-Argonne offensive. The "Defensive Sector" clasp signifies general defensive service beyond conflicts listed on battle clasps.
You can see this World War I Victory Medal on display this weekend at the Salem Museum.
On Saturdays, visitors can pull on a glove and touch a piece of history with their own hand. In November, Hands-On History is sponsored by the Ray and Nina Byrd Family. Salem Museum is open Tuesday-Saturday 10 a.m.-4 p.m. and located at 801 E. Main St.