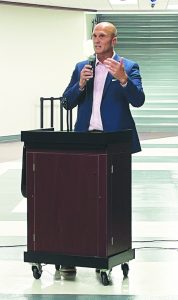 Tours offered to view various renovation efforts 
Aila Boyd
aboyd@mainstreetnewspapers.com
Salem City Schools held an open house at Salem High School Monday evening so that the public could see the end product of the multi-year effort to renovate the school. Tours were provided of the school and athletic field house. 
Dedication remarks were given by various school division and city officials, including Curtis Hicks, superintendent, David Preston, school board member, Nancy Bradley, school board chair, and Renée Turk, mayor. 
Hicks opened the remarks portion by noting that when he came to the division 17 years ago, he was "amazed" by the level of success the community had achieved in the previous version of the school. 
"Facilities matter. Sometimes people don't realize that, but facilities matter," he stressed. "What has really occurred to me over the last 15 years is we've always had great students, outstanding teachers and a wonderfully supportive community. Now I feel that we have a building to match."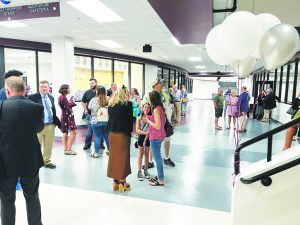 He went on to recognize many of the officials who played a role in making the renovation a reality, as well as RRMM Architects and G&H Contracting. 
Preston, who was part of the project from the beginning, shared how the renovation started. In 2009, he and several other division and city officials traveled 800 miles to visit multiple high schools to learn about the classrooms of the future.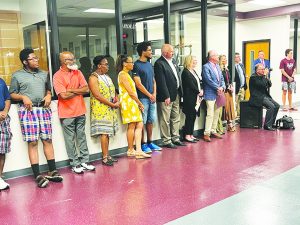 "After a very long trip, we came away with two conclusions. One is nobody really knows what the classroom of the future really is but we did discern classrooms did need to be very versatile, they should include lots of common areas for individual work. We also learned it's difficult to predict the future. Back then, whiteboards were the thing and of course they've been replaced," he said.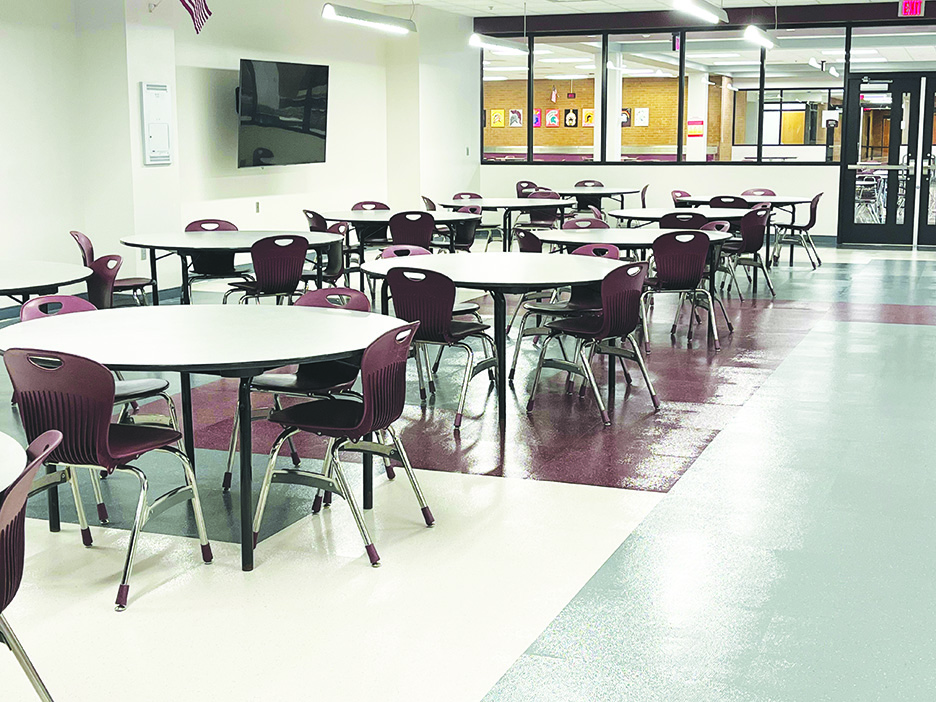 By 2016, joint meetings between the school board and city council led to the decision to start exploring renovation options. The first estimate came in at $53 million. "We all sighed and looked at each other," he remembers. Council members at the time, he said, encouraged the school board to consider reducing the scope of the project. "Council was displaying wisdom with financing to avoid saddling the city with enormous debt."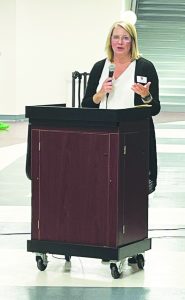 Plans were later reworked and the scale of the renovation was reduced. RRMM estimated a total bid cost of $37-38 million, which was followed by council's greenlight to proceed with bids. Bids were received in 2018. "The low bid came in at under $30 million, which was amazing," he said. "It ended up being around $32 million because we added back some better heating options and some better things that we kind of had on our wish list."
Preston went on to say, "We stand here 14 years later with an amazing school."  
Turk called the school a "magnificent space" that will enable the city's youth to succeed. 
"The excitement of getting to this point, to the finish of this project, has been looked forward to for a number of years," she said. "What the City of Salem has is a safe, functional environment, an unbeatable facility to serve our high school students and teachers and a first-class high school to grow our future leaders." 
Two features of the renovation she pointed out include the addition of several new common areas and better space utilization, such as a second set of stairs.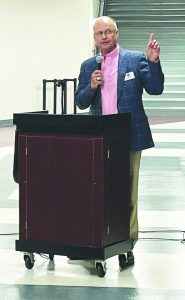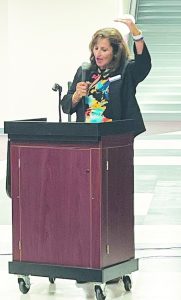 The field house, she said, now serves lacrosse and soccer athletes with an "excellent weightroom." "We're giving these champions a place to train and to change," she added. 
Bradley, who recently became chair of the school board, spoke about the collaborative approach the board and city council took to accomplishing the project. "The city council and school board had to really work together. When we went from a $58 million estimate down to a $30 million estimate, that's a long stretch to bridge and we got there," she said. "The work that was collectively done to determine the priorities, to determine the budget and secure funding was really key to the outcomes you see here today." 
She also commended the perseverance of the faculty, staff and students who continued to go about their business during construction. 
One of the additions she pointed to as being noteworthy is a black box theatre where performing arts students can go to practice their craft. 
"School is often seen as a home. They need to be proud of that. The learning environment matters," she said. 
Photos by Aila Boyd