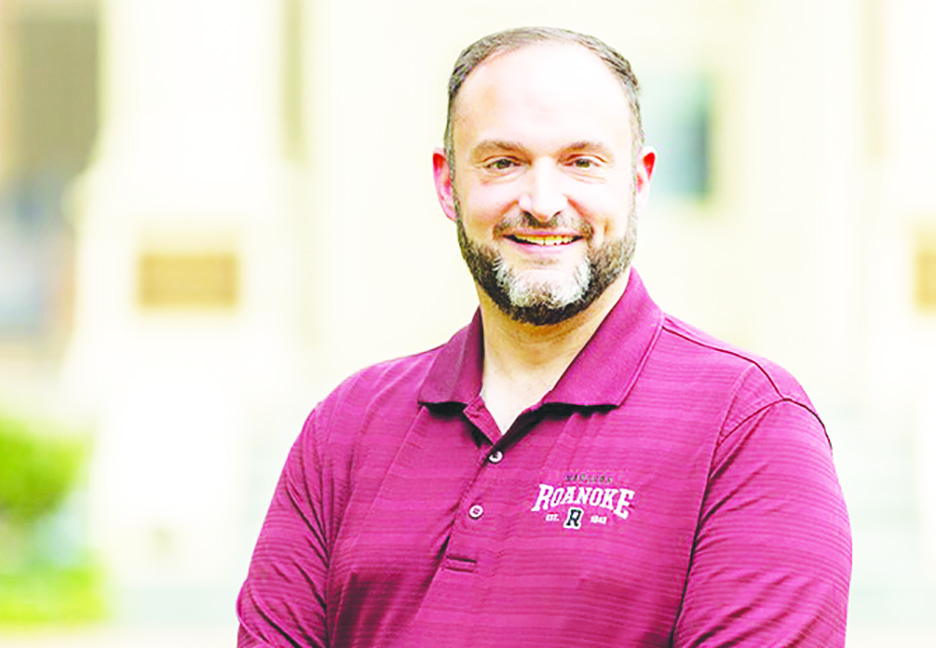 David Taylor, who most recently served as associate dean for academic affairs and administration at Roanoke College, has been named the school's new assistant vice president for academic operations.
In his reconfigured role, Taylor manages the college's academic offerings, which comprise some 900 courses per year. That work includes coordinating with faculty members and department chairs on course offerings, staffing and scheduling, grading, and academic and classroom policies.
He also oversees Academic Affairs data and software projects, participates in the Academic Integrity Council and supervises its chair, serves as one of the college's deputy Title IX coordinators, and helps the Academic Affairs Division manage projects and achieve goals, including accreditation. One of his current projects is the implementation of Coursedog, a new academic operations platform that will allow the college to build a more functional and user-friendly online course catalog. Coursedog will also save time and resources for Academic Affairs staff and improve scheduling by finding potential conflicts for students before they happen.
Kathy Wolfe, vice president for academic affairs and dean of the college, said Taylor is an invaluable asset to Roanoke not only for the professionalism and focus he brings to his official job responsibilities, but also for his dedication to tackling "duties as assigned" and jumping in to cover gaps during staffing transitions. In recent years, he has tapped into his deep well of institutional knowledge to assist with transitions in the Dean's Office, the Registrar's Office and Institutional Research.
"He has truly been the glue holding us all together and helping us move forward with a lot of new initiatives," Wolfe said.
Taylor holds a B.S. in mathematics and computer science from Lebanon Valley College in Pennsylvania and both a master's and Ph.D. in mathematics from University of Virginia. He joined Roanoke College as an assistant professor of mathematics shortly after earning his doctorate, and over the years has been promoted to full professor and served as chair of the Department of Mathematics, Computer Science and Physics. He was named associate dean for academic affairs and general education in 2021, the same year he became director of the college's Institute for Policy and Opinion Research (IPOR). He will remain director of IPOR.
Taylor said he has enjoyed teaching and mentoring students as a professor, but supporting and mentoring faculty and staff has become a passion for him because it provides the opportunity to improve the Roanoke College experience for all students and the entire college community.
"Part of the culture and narrative at Roanoke is that we help students find their purpose," Taylor said.  "Our purpose can and does shift throughout our lives, and I always love telling parents of prospective students that my own purpose is helping others learn how to help themselves or others."
Taylor also said that he finds immense joy in taking a few hours to work on a project that will ultimately save others many more hours.
In his spare time, Taylor enjoys spoiling his eight-year-old chihuahua and terrier mix, Lilly, playing cooperative board games (but not competitive ones), and slowly turning a hobby into a "professional hobby" as a magician.
-The Salem Times-Register