By Brian Hoffman
Hollins University has announced that Chris Kilcoyne will become the school's director of athletics, effective July 1. He has served as interim director since December.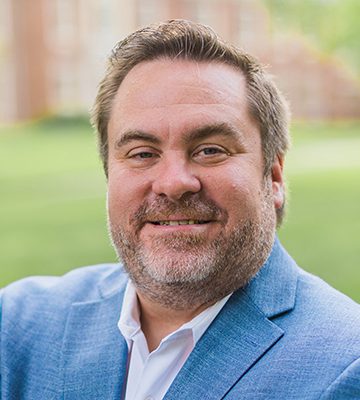 Kilcoyne joined the Hollins staff in August 2021 as director of athletic communications. Previously, he spent five years at his alma mater Roanoke College, where he handled all facets and digital strategies of the athletic communications office including webcasts, social media, branding, and marketing of the school's 21 teams. Kilcoyne worked with the Roanoke College Development Office on fundraising strategies and alumni events and served on the Athletic Hall of Fame Committee. He also assisted with oversight of day-to-day department operations and game management.
Following the 2016-17 academic year, Kilcoyne and the Roanoke College athletic communications department received the ODAC Sports Information Director of the Year award.
Prior to working at Roanoke College, Kilcoyne was associate director of communications for the Atlantic 10 Conference. He served as the main media contact for women's basketball, field hockey, baseball, men's soccer, and golf.
Before his time at the A-10, Kilcoyne was an assistant athletic director and sports information director at Randolph-Macon College.
Kilcoyne is a 2002 graduate of Roanoke College, where he gained valuable experience working with each of the school's 19 varsity sports as a student. He also assisted the ODAC and the City of Salem during National Championship contests.