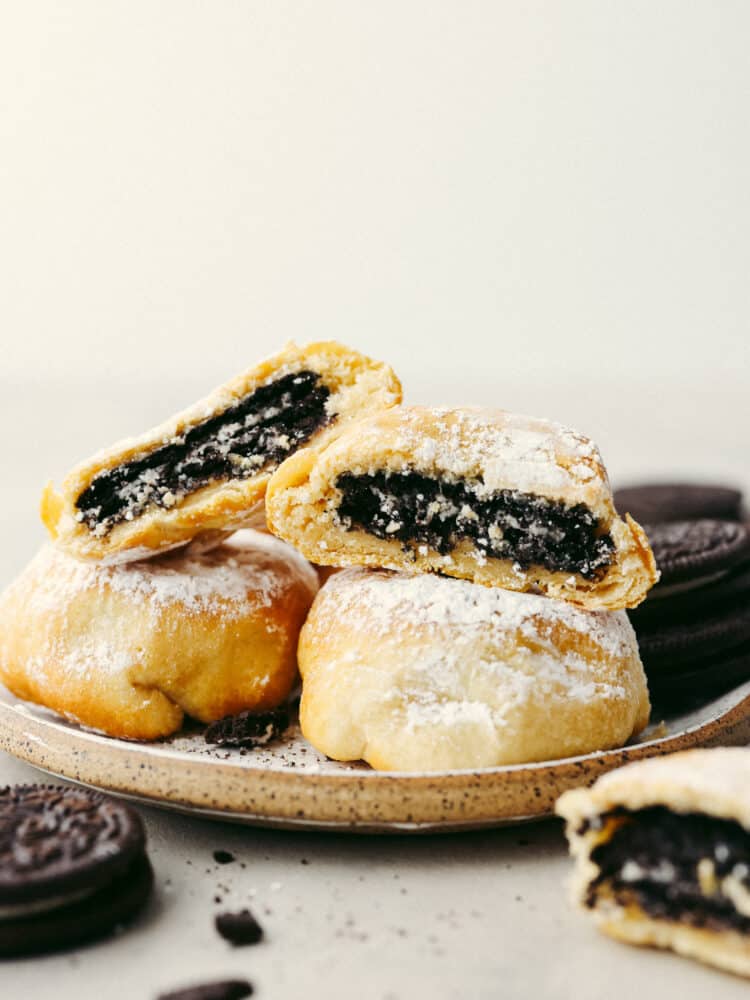 Nothing says summer like riding the rides and eating fair food at the Salem Fair. The 35th Salem Fair is in town and since I live right next to the Salem Civic Center, I get the fun of traffic and noise for the 12 days of the fair. Betsy walks around with her nose in the air, so I know she smells the food cooking (or the racing pigs). The Salem Fair is the largest free fair in Virginia and is a beloved tradition for many. In 1988, the first fair came to Salem, with exhibitions inside the civic center, rides, and a midway with food and games. The Salem Fair has all the classic fair foods including cotton candy, funnel cakes, hamburgers, corn dogs, popcorn, and lemonade. From deep fried butter to spaghetti on a stick, fair concessions are always thinking up new ways to deep fry everything and put things on sticks. If it is exotic and/or weird you can find it at a fair. At the fair, I like getting food I can't or don't fix at home. One thing I can make is air fried Oreos. This recipe calls for double stuffed Oreos but there are so many Oreo varieties you can experiment with. Even if the air fryer makes them warm and gooey without the oil, covered in powder sugar they are still an indulgence.  
Air fried Oreos 
Eight double stuffed Oreo cookies  
One roll crescent roll dough 
Powdered sugar for dusting  
Open the crescent rolls and spread them out onto a clean work surface, cutting board or countertop will do. Press the perforated lines together so that it becomes one big sheet. Using a sharp knife, cut the dough into eight equal pieces. Working with one piece of dough, add an Oreo cookie to the center. Roll the corners up to cover the cookie, and fold in the remaining dough to close it into a ball. Press any gaps together to seal. Be careful not to stretch the dough too thin or it will break. Repeat for the remaining cookies. Lightly spray the air fryer basket with non-stick cooking spray. Working in batches, to prevent overcrowding the basket, place the Oreos in the prepared basket so they do not touch. Bake the Oreos at 320 degrees for five minutes, or until the outside is golden brown and puffed. Remove the fried Oreos to a cooling rack. Dust them with powdered sugar while warm. Repeat until they are all fired. Let the Oreos cool for at least three minutes, then enjoy.