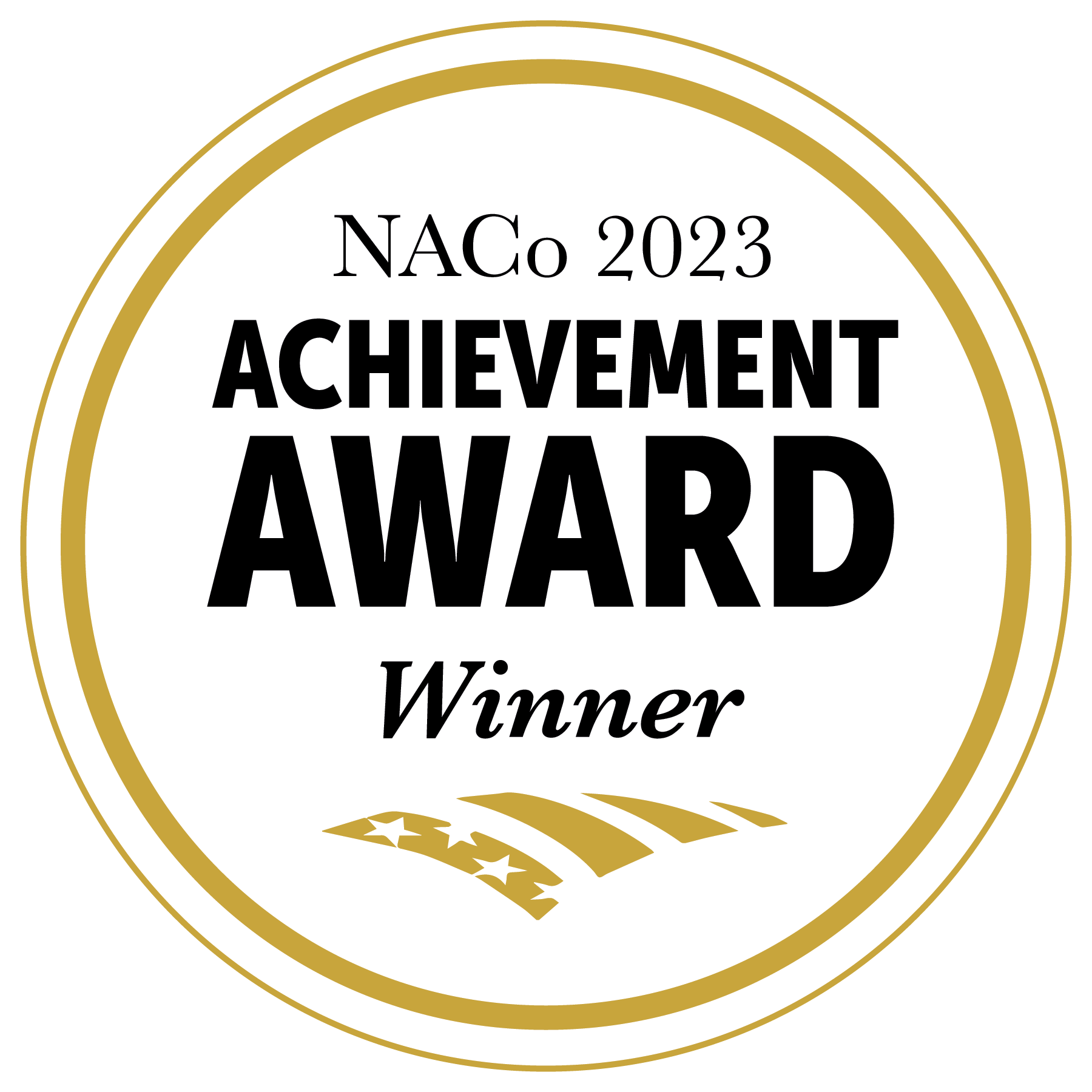 Roanoke County– Roanoke County's Geographic Information System (GIS) and Planning Departments have been recognized with Achievement Awards from the National Association of Counties (NACo). The awards honor innovative, effective county government programs that strengthen services for residents.  
Roanoke County's Communication and Information Technology Department won four awards: GIS Activity Dashboards, GIS Automation for Potential Economic Development, Glo Fiber Illumination, and Legislative Redistricting.  
Roanoke County has a robust GIS and is one of the County's most utilized web resources. GIS Activity Dashboards were created to show key Enterprise activities and to display counts and locations for Property Report request.  
Roanoke County developed GIS automation for potential economic development after several requests.  Now information can be provided in a timely and efficient matter to the end user.  
Roanoke County's Glo Fiber Illumination (Construction) Areas Application is a solution which displays the growth of fiber-based broadband internet within the County and the Town of Vinton. This application allows the citizens to track the spread of this new broadband technology and enables them to see when any work is underway in their neighborhood as it is refreshed daily.  
Roanoke County's Legislative Redistricting web application is a customized solution that allows Roanoke County citizens to query their specific address, and obtain their proposed Magisterial District, Voting Precinct, and related voting information. This application empowers Roanoke County citizens with necessary information about the changes that will directly affect them in the upcoming election cycle. 
Roanoke County's Planning Department won an award for the McAfee Knob Trailhead Shuttle. McAfee Knob is the most photographed location along the National Park Service's Appalachian National Scenic Trail (Appalachian Trail). Visitation has tripled over the past decade, leading to significant challenges to manage hiker demand. The Virginia Department of Rail and Public Transportation (DRPT) awarded Roanoke County Demonstration Program funding in 2022 to operate the McAfee Knob Trailhead Shuttle to transport hikers from the Interstate 81 Exit 140 Park and Ride located in Roanoke County to the McAfee Knob trailhead parking lot in Catawba, Virginia. The shuttle service has provided hikers with an easy alternative to finding parking in a crowded National Park Service trailhead parking lot that fills up before 9 a.m. on popular hiking days. This service is offered Fridays, Saturdays, and Sundays, with occasional Mondays (i.e., Memorial Day and Labor Day) from the beginning of March through the end of November 2023 for 10 to 12 hours per day. DRPT has approved a second round of Demonstration Grant funding for 2024 and part of 2025 to expand shuttle service during construction of a pedestrian bridge to carry the Appalachian Trail over Route 311.  
"Earning these NACo awards not only gives our innovative staff well-deserved recognition, but they allow for these projects to set the framework for the entire country," said Richard Caywood, Roanoke County administrator. 
Each year, NACo's Achievement Awards are given in 18 categories that reflect the vast, comprehensive services counties provide. The categories include children and youth, criminal justice and public safety, county administration, information technology, health, civic engagement and more. Launched in 1970 the program is designed to recognize innovation in county government. Each nominated program is judged on its own merits and not against other applications.  
"The Achievement Awards demonstrate excellence in county government and the commitment to serve our residents every day," said NACo President Denise Winfrey. "This year's winners represent some of the most innovative and collaborative efforts we have seen in over 50 years of presenting these awards." 
-The Salem Times-Register