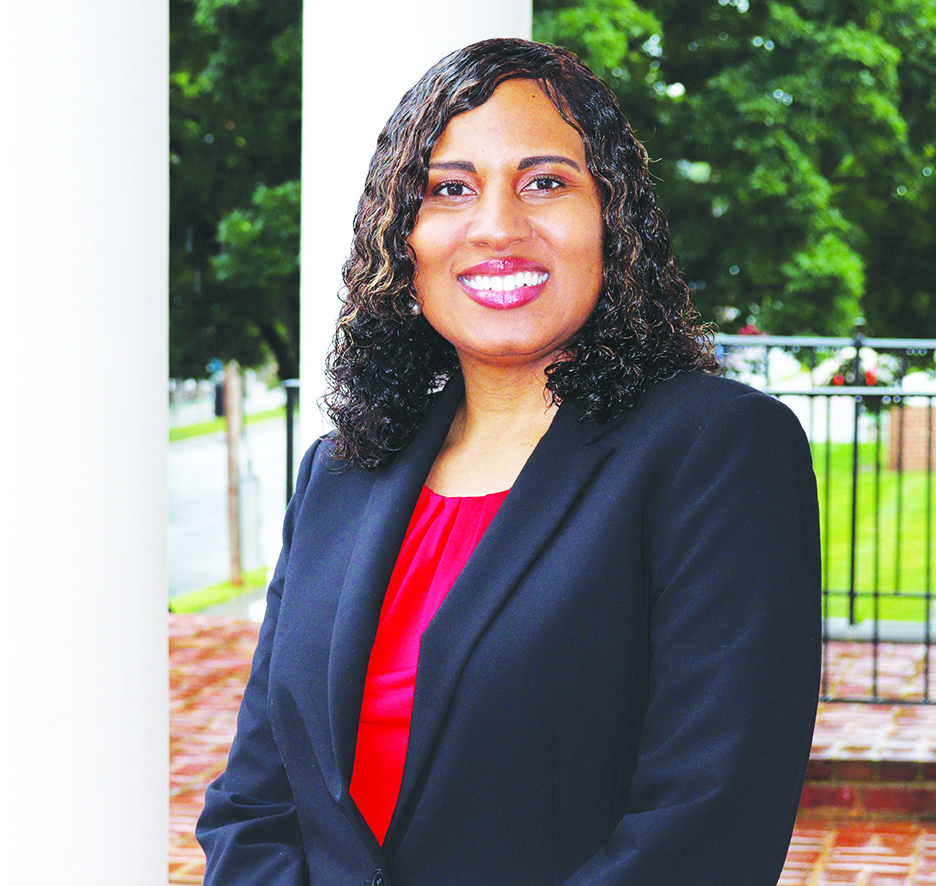 Salem School Division Superintendent Dr. Curtis Hicks announced last week that three veteran educators are taking on new administrative responsibilities. Andrea Johnson and Kenya Motley will assume the roles of assistant principals at Andrew Lewis Middle School, while Chris Wilkes will return to Salem High School to serve as an assistant principal. 
"I cannot wait to begin working with students, faculty, and families in this new capacity, building on relationships already established and forging new ones in the upcoming school year," Johnson said. "Middle school presents meaningful opportunities to guide students as they begin exploring their unique talents and academic interests, and I am excited to be part of a supportive environment for learning and growing during such an important time in their lives." 
Johnson brought statewide attention to Salem when she was named Virginia's Teacher of the Year for 2020. Since 2014, she has taught English for the school division at Salem High School and Andrew Lewis Middle and she has served as an instructional coach for her peers.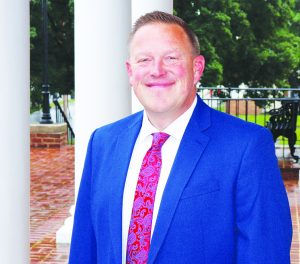 "We are excited to promote Andrea Johnson," said Curtis Hicks, superintendent of Salem City Schools. "She has worked closely with teachers at Andrew Lewis over the last two years to support the use of formative assessment data to design instruction that meets the learning and cultural needs of all students. These relationships will serve the staff and students well as she moves into her new role."  
Johnson grew up in Smithfield, graduated from the University of Virginia and later earned her master's degree from Virginia Commonwealth University. She has a leadership endorsement from Longwood University, and she is currently pursuing her doctorate degree from Minnesota's Walden University. This is her first administrative position with Salem City Schools. 
"I am humbled to join Mr. Coe and the faculty of Andrew Lewis Middle School as an assistant principal," Johnson said. "I know firsthand, serving as a teacher and an instructional coach at Andrew Lewis, just how committed faculty and staff are to ensuring all students thrive, both in social-emotional wellness and academics."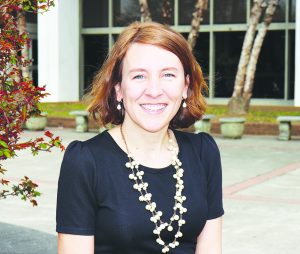 Johnson will be joined at Andrew Lewis by Kenya Motley.  
"I am honored to be selected as a member of the Andrew Lewis Middle administrative team," Motley said. "I have always admired the Salem City School division's commitment to excellence in education, and I look forward to doing all that I can to serve the students, staff, and families of my new school community." 
Motley is a Roanoke native who graduated from William Fleming High School before earning her bachelor's degree in human development and early childhood education from Virginia Tech. Motley also has a master's degree in educational leadership from Radford University and a doctorate in philosophy from Virginia Tech. 
"We are extremely excited to have the opportunity to add Dr. Motley to our administrative team," Hicks said. "Her experiences in Roanoke City and in higher education will bring a fresh perspective and new ideas to Andrew Lewis and the division as we work with staff to ensure the best possible outcomes for our students." 
Motley began her education career teaching in Roanoke County at Herman L. Horn Elementary and later worked as an instructional coach at Roanoke City's Round Hill Elementary. She also served as an assistant principal at the Roanoke Academy for Mathematics and Science. Since 2019, she has worked at Virginia Tech in the school of education. 
"While I enjoyed supervising and teaching students at the college level, my heart is most fulfilled when I am able to make a positive impact on the lives of children each day," she said. "I am excited to share what I have gained from my educational journey as well as learn from the wealth of knowledge and experiences of my colleagues." 
Wilkes returns to public education after working several years in the private sector, but he is no stranger to Salem High School and the city's school division. He has served as an assistant principal at both Salem High School and G.W. Carver Elementary and before moving into administration he was the band director at both Salem High School and at Andrew Lewis Middle School. In 2010, Wilkes was named the Division's Teacher of the Year. 
"I am grateful for the opportunity to return to the school division," Wilkes said. "I spent many years at Salem High  School as a coach, teacher, and administrator and it is a very special place for me." 
Wilkes is a Rocky Mount native who earned his bachelor's degree in music from James Madison University and acquired his Master of Education degree from the University of Virginia. Wilkes also has served as the head tennis coach for both the men's and women's teams at Roanoke College and for a dozen years he was a member of Percy Sledge's band, playing trumpet for the Rock and Roll Hall of Fame member. 
"I think all of these experiences are helpful when it comes to relating to students and helping them navigate this part of their lives," Wilkes said. " I am looking forward to getting back in the building and working with the amazing faculty and staff members." 
"Chris is a proven educator with several years of administrative service, including four years at Salem High School," Hicks said. "His knowledge of the Salem community, the school system, and the high school will be assets for our new principal, Kelly Linkenhoker and her team." 
All three appointments were formally approved by the Salem City School Board at the Thursday, June 22 meeting. They will take effect on July 1.
"I think all of these appointments are excellent examples of our desire to hire the absolute best candidates to serve our staff, students, and community," Hicks said.