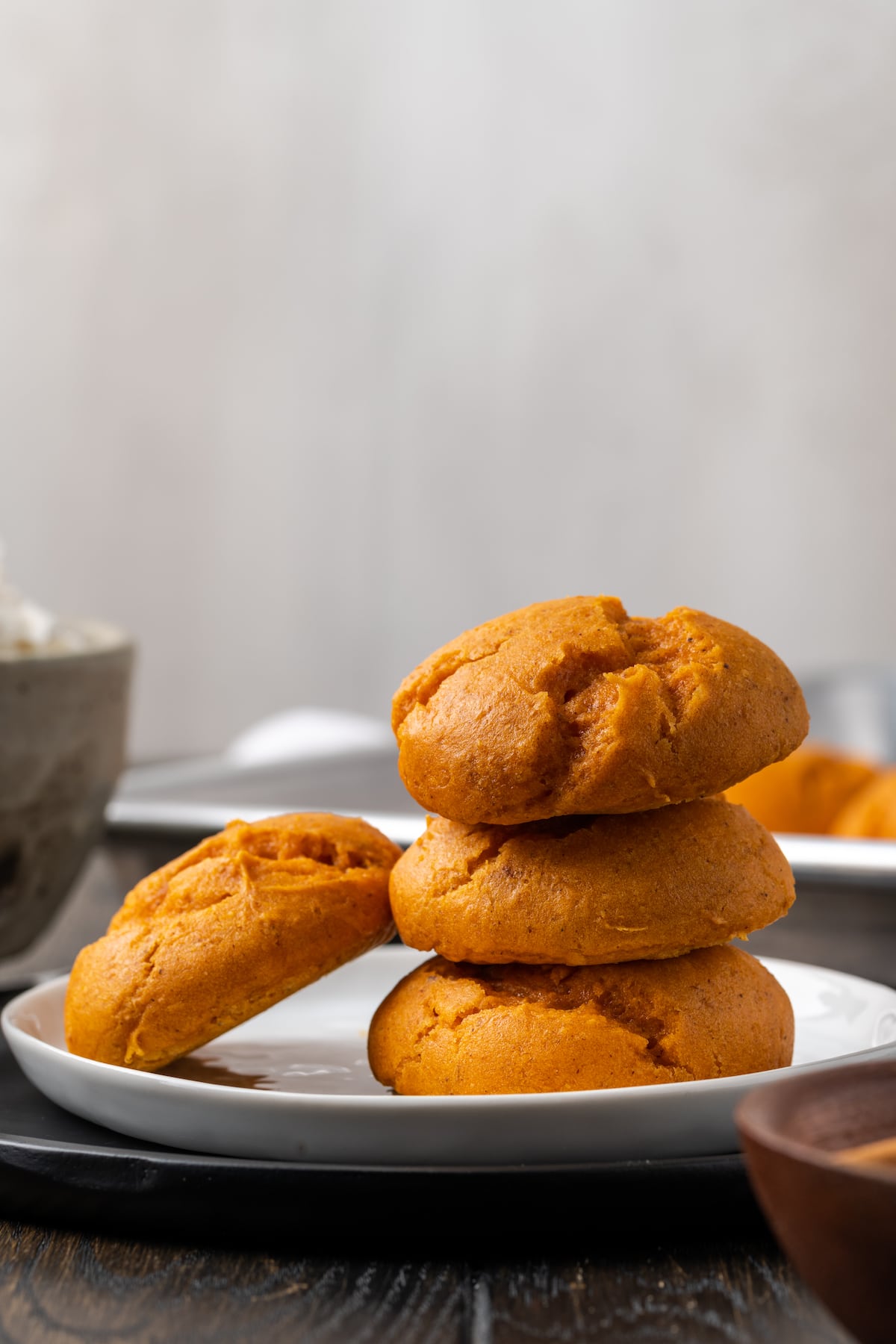 With the changing of the weather, pumpkin spice season begins. Pumpkin spice has existed for a long time. The PSL or pumpkin spice latte trend is newer.  In September, October, and November it would be hard to find a merchant who did not offer a pumpkin spice something.   From baked goods, coffee, sweets, dog treats, candles, and cleaning supplies, you can find this flavor profile everywhere. The trend of adding pumpkin spice to nearly everything goes back to 2003 when Starbucks added the limited release of the PSL in its stores. It was extremely popular and the fall trend began. The taste and scent of pumpkin spice evokes memories of sweet treats and positive feelings associated with the fall season.
     Pumpkin spice does not actually contain pumpkin. This is blend of cinnamon, ginger, nutmeg, and allspice got its name because it traditionally is used to flavor pumpkin recipes. The origins of pumpkin spice go back to the Dutch East India Trading company. Most of the spices in the blend are native to Southeast Asian islands and the trading company spread the spices to Europe and beyond. McCormick introduced a blend called pumpkin pie spice to America in 1934. The purpose was to flavor the canned pureed pumpkin that Libby's had introduced in 1929. 
     Pumpkin pie spice has been mentioned in cookbooks dating back to the 1890's. This week's recipe is for cookies. I have two versions. A Betsy dog version and a people version. Pumpkin is considered a super food for dogs and people. Rich in minerals, vitamins, antioxidants, pumpkin is very healthy. Pumpkin can boost your immune system, protect your eyesight, lower your risk of certain cancers, and promote heart and skin health. 
Betsy's pumpkin dog cookies
1 cup of unsweetened canned pumpkin, just plain pureed pure pumpkin.
2 cups whole wheat flour
1 egg, beaten
Preheat oven to 350 degrees F.  Add together pumpkin and beaten egg. Mix in wheat flour and knead too just mixed. Transfer to a non-stick surface and roll out to ½ inch thick. Cut into pieces about ¾ "to 1" big. Bake for approximately 30 minutes, or until golden brown. These are a hard crunchy treat. Store in an airtight container. 
Pumpkin people cookies
1 17 oz. box yellow cake mix 
1 15 oz. can 100% pumpkin puree (not pumpkin pie filling)
1 tablespoon pumpkin pie spice
Preheat oven to 350 degrees, spray baking sheet with nonstick cooking spray.
In a large mixing bowl, combine cake mix, pie spice, and pumpkin puree. Scoop by tablespoons onto cookie sheet. Press down lightly but do not flatten. Bake for 17 minutes. Remove from oven and place on cooling rack. You can frost these soft, cakey cookies with vanilla or cream cheese frosting, or just dust with powdered sugar.